AIA, AXA, Allianz, Manulife and Prudential were found to be the top insurance brands on social media, said a recent study by Digimind. The study looked at the leading players in social among insurance companies in Southeast Asia and 21 B2C insurance companies were monitored from 12 September to 12 October 2016.
These companies were then ranked according to three factors:
-Community: Which companies sold themselves successfully on social media and managed to build a large following?
-Publications: Which companies are the most active on social media?
-Interactions: Which companies command the most engaged audience on social media, and know how to exploit the characteristics of each network with their content?
[gallery link="file" ids="155520,155521"]
Top 5 in Community (number of subscribers, fans, and followers)
AIA
Manulife
Prudential
AXA
Allianz
The study found that AIA had the biggest community, due to their 1.34 million followers across Facebook, YouTube, and Instagram. Meanwhile, Tokio Marine grew the most in terms of community size, by 26%.
[gallery ids="155527,155528,155529"]
Top 5 in Interactions (number of likes, retweets, comments, etc.)
Prudential
AIA
Manulife
Cigna
AXA
Prudential was the most engaging, with 656.76k interactions on their owned channels on Facebook and YouTube. Cigna saw the most growth by 906% to 96.14k interactions across its social media pages.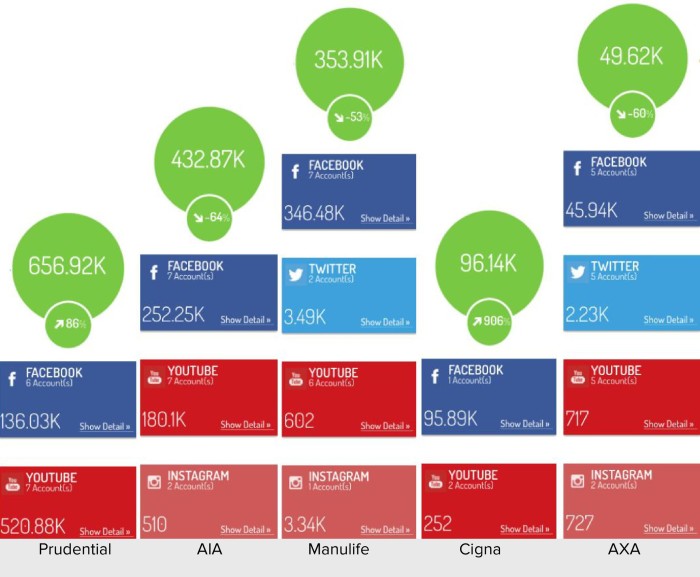 Top 5 in Publications (number of posts, tweets, videos, etc.)
AXA
Manulife
Allianz
AIA
Great Eastern Life
[gallery ids="155530,155531"]
According to most of the respondents, Facebook and YouTube are the most popular social media networks for publishing and distributing owned content. About 50% of the companies on these networks have at least three owned profiles, usually dedicated to a specific country of operation.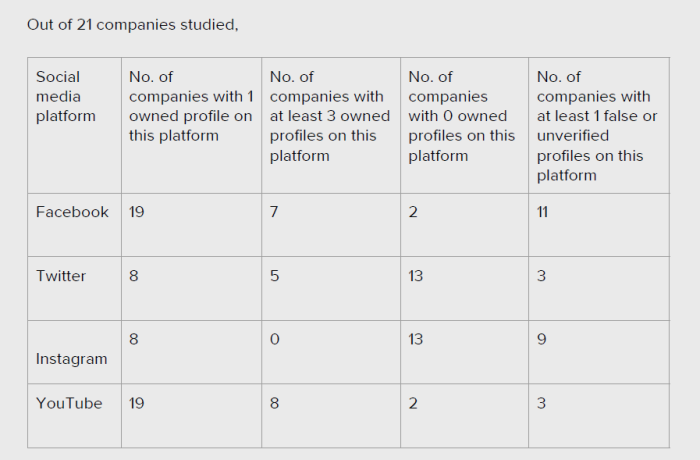 The study found that an 93% of conversations between consumers about insurance companies happen on Twitter, followed by news at 3%. This is attributed to Twitter's re-tweet function, which saw many users sharing links from news outlets, blogs, as well as the insurance companies themselves.

A majority of insurance-related mentions come from the Philippines, specifically Urdaneta. This is followed by Singapore.
In terms of audience numbers, the biggest was on news at 67%, followed by Twitter at 30%.
This contradicts the trend that news sources tend to contain the least amount of mentions. The study found that this is because news articles generally enjoy a wider reach of audiences than social media and forum postings made by individuals who may not necessarily be influencers with a high social following.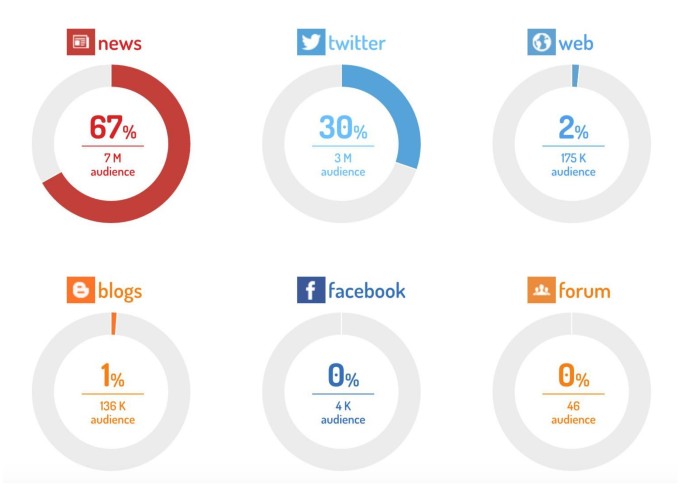 According to Digimind, the B2C insurance industry is a highly competitive space that operates across multiple sectors, such as home, life, automotive, health, and travel. As such, on the consumer front, there is a constant need for information to be available, accurate, and simplified.
In this digitally connected age, and especially in a complex business like insurance, consumers research thoroughly before buying, and there is an inherent desire for more options to interact with insurers round the clock. However, there is also an apparent gap between this need, and the ability for insurance companies to utilise all touch points available, especially online.
This is where social media can fill the gap on delivering educational – and more importantly, up-to-date - content on their policies, among others.