After Cathay Pacific group announced plans to rebrand its Dragonair subsidiary to "Cathay Dragon" at the beginning of 2016, the official launch date for Cathay Dragon is now confirmed as 21 November.
The carrier said the new and closer partnership of its two premium airlines looks to provide "one truly seamless brand experience throughout China, Asia, and beyond."
The majority of changes will be introduced on 21 November, the day the Cathay Dragon identity is launched. These range from uniform accessories to airport signage; from a single website for the two airlines to new sales and marketing collaterals; from baggage tags to boarding passes; and from our staff's name cards to stationery items.
Some changes are already apparent, with the new Cathay Dragon livery – featuring the iconic Cathay brush-wing on a red tail – appearing on three aircrafts. It will be painted onto seven aircrafts by transition day.
According to the airline's in-house magazine CX World, the two biggest changes are the renaming of Dragonair to Cathay Dragon and the introduction of the brushwing on the tail, removing the dragon in the process.
Red has been retained as a brand colour but a subtle change has been made to the shade of red, moving to a richer, deeper hue to "reinforce the premium quality of the brand".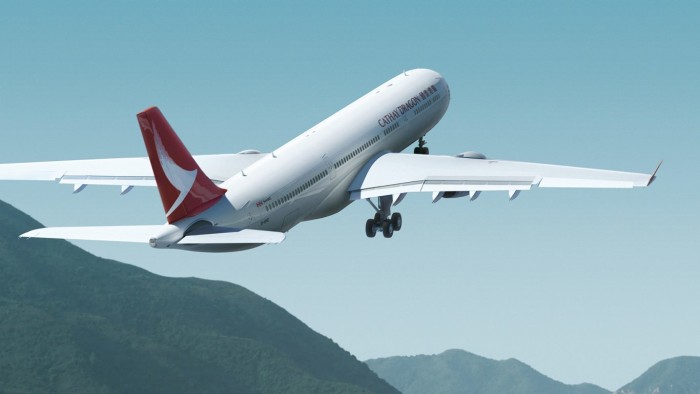 For cabin crew changes have been made to their name badge, brooch and baggage tag. The changes for cockpit crew are more significant, with their tie, wings brooch, jacket buttons, belt, epaulets and stripes all bring updated.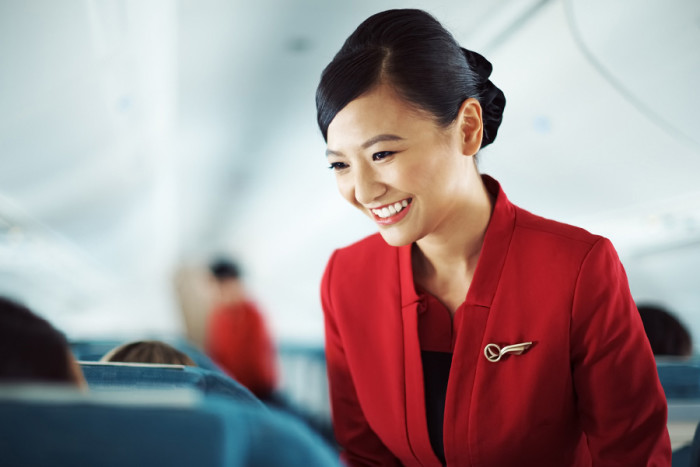 The two airlines will be united by a single website and mobile app, a shared loyalty programme through the Marco Polo Club, a single customer relations department, consistent signage in airports, and shared lounges.
The Cathay Dragon branding will also extend to boarding passes, to help reinforce the new identity and avoid passenger confusion.
"When positioning the brand, we were very careful not to alienate those who were familiar and already loved the brand – including the airline's people," said brand manager Ruaraidh Smeaton.
While the dragon device has been removed from the central identity, it hasn't be eliminated completely. It will live on in the Cathay Dragon livery which features the dragon closer to the aircraft nose as a way to connect the airline to its heritage and history.
The other elements that will separate the Cathay Dragon livery from Cathay Pacific are the use of red and the inclusion of the brand name in Chinese.
"Cathay Dragon is still a regional brand, so we wanted to present that subtly through the use of Chinese language," said Smeaton.