Client: Sony
Creative: Turn Creative
Media: MediaCom
Background
To set itself apart from the competitive smartphone market, Sony has dropped the common advertising jargons like figures and technical specification that often appear in product-driven ads. Sony turns its latest Sony Xperia campaign into a visually appealing mashup of real users experience via a branding platform "Everyday Extraordinary" #每天精彩多一些, which aims to run throughout the year.
Strategy
Spanning television, social media, print and outdoor, the thematic campaign features real users to project the smartphone features. The storyline from the one minute viral video evolves around a group of Xperia users ranging from university students, restaurant owners, designers to boutique owners.
"The concept 'Everyday Extraordinary' is about how Sony Xperia brings special moments and enjoyments to your lives," Michelle Au, general manger at Sony Mobile Communications, Hong Kong and Macau, told Marketing.
"Our approach is that we use real people. This is a real person campaign and they share their own Xperia experience from their first person view point. They demonstrate how Xperia make their lives extraordinary in different ways. Then they share it on their personal social networks like Facebook and Instagram.
"After all, real emotions and enjoyments are what make life extraordinary."
[gallery link="file" ids="107125,107126,107127,107128,107129"]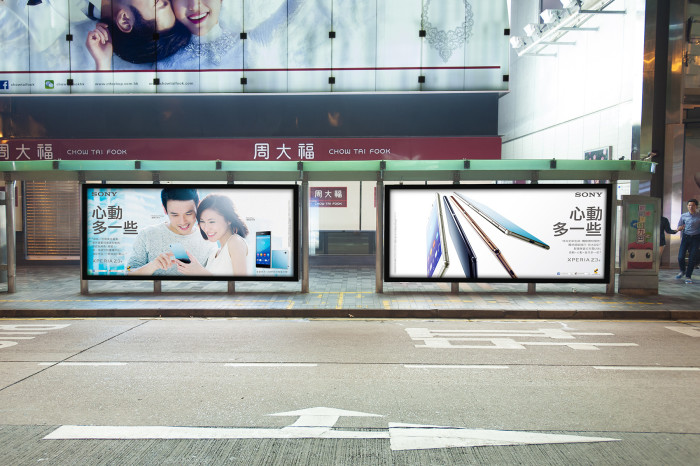 Result
After a month and a half, the campaign generated over 3.5 million video views in total, including 2.54 million on Facebook and 1.23 million on YouTube.
On its main channel Facebook, the campaign has reached unique reach of 2.54 million, engagement rate at 33% and video view at 36%. Meanwhile, cost per view on YouTube was only HK$0.37.
The campaign has also brought an extra 1,800 followers on Instagram, with average 250 "likes" per post.