McDonald's, in partnership with DDB Hong Kong, has created a box of six 24-carat gold Chicken McNuggets for customers to try to steal.
In order to re-ignite people's excitement for Hong Kong's most iconic chicken treat, the agency has brought back McDonald's infamous nugget-sauce stealing character, Jack the Dipper. Only this time, he is not alone. He must assemble the Dipper League, a team of specialists including McDonald's customers, to steal the 24-carat gold McNuggets.
Customers have a chance to win the pure golden nuggets and other prizes such as 365 days of free Chicken McNuggets, by playing four entertaining online games, which can be unlocked with the purchase of a box of McNuggets. Within these games, players need to pass certain missions and virtually collect four dipping sauces that will ultimately unlock the safe that holds the golden prize.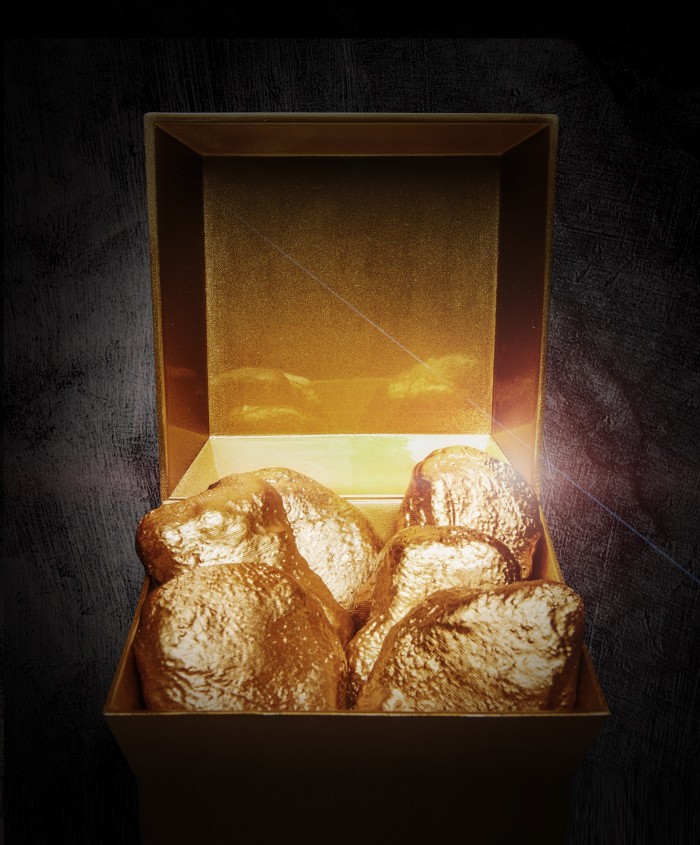 "This fully integrated campaign is creative story-telling at its best," said Randy Lai, CEO at McDonald's Hong Kong. "Not only has DDB Group Hong Kong created an immersive narrative, but also brought it to life in a multi-faceted manner, from gaming, one of Hong Kong's favourite past times, to video content and packaging."
Users are being directed to the campaign site via a Marvel/ DC Comics-style animated online video.
https://youtu.be/g3KKV8oXz4s
A 10-second teaser clip was launched prior to the campaign to create intrigue and anticipation around the return of Jack the Dipper.
https://youtu.be/jHOAQmv1AyI
The campaign also features comic-style product spots, and special packaging and designs that are themed to tell the story of the biggest McNuggets heist in history.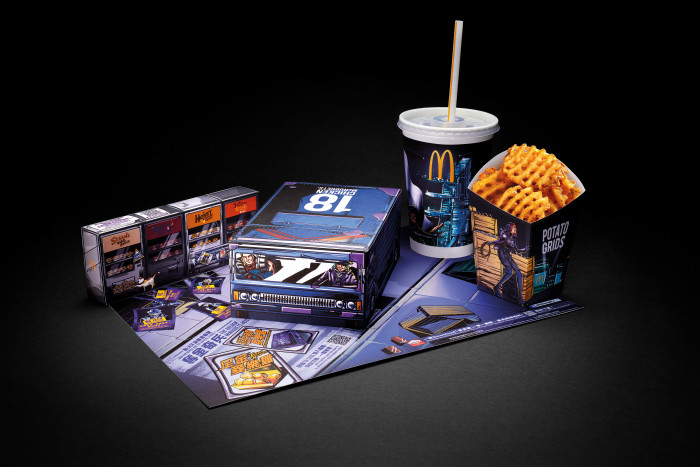 "Over the last 12 years, Jack the Dipper has become an icon in his own right. This time around, we wanted to take things to the next level by setting him his biggest challenge yet – to steal the golden McNuggets," said Jamal Hamidi, executive creative director, global business at DDB Group Hong Kong. "To do so, we've done some world building for both Jack the Dipper and Chicken McNuggets, creating an expanded storytelling universe with a new look and new characters."
Credits:
VP regional director, DDB Asia: Peter Rodenbeck
Managing partner: Irene Tsui
Head of strategy and innovation: Andreas Krasser
Executive creative director, global business: Jamal Hamidi
Creative team: Paul Yu, Tony Cheung, Roden Chau, Matthew Kwok, Venus Li & Winge Cheung
Account management: Maggie Cheung, Jim Leung, Ivy Suen & Nickson Ng
Tribal: Bocys Lam, Ivy Kong, Nicole Lee, Amy Kong, Ally Au & Chi Wai
Head of broadcast: Annie Tong
Visualiser: John Chan & Linus Liu
Media agency: OMD