Maxis has launched the "first-of-its-kind" baju raya that also doubles as a football jersey using augmented reality. Using the Bola Raya app, consumers can scan an image of themselves and tap to change their AR jersey.
Alternatively, family mode is also available, allowing all family members to don AR jerseys. Users can also add frames and stickers to decorate their pictures and add fun to their Raya pictures and videos, which can be shared with family and friends.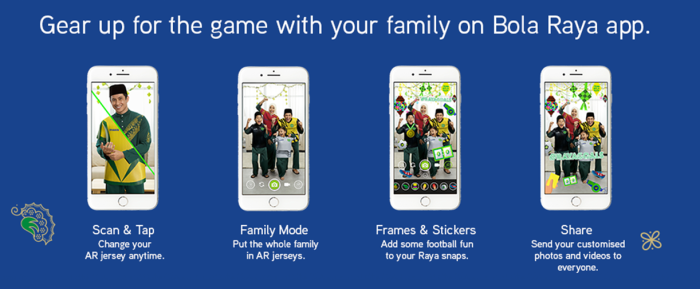 It is also partnering with Astro GO and RTM to offer Malaysians access to the live action of the upcoming FIFA World Cup in Russia. Both Maxis and Hotlink customers can purchase Astro World Cup match passes at a discounted rate, and data used to stream the game will be complimentary.
"Every four years, football fans come together to cheer on their favourite teams at the single biggest sporting event in the world. Maxis is excited to bring the World Cup to more Malaysians than ever before with Astro World Cup match passes on Maxis as well as through our lead broadcast sponsorship of the RTM's coverage of the matches. Whether you're at home or travelling back to your hometowns for Raya, Malaysians have more choices on how to keep up with all the action and latest matches, together with family and friends," Dushyan Vaithiyanathan, Maxis' head of consumer business, said.
(Photo courtesy: 123RF)