Hong Kong Tourism Board has partnered with Razorfish to launch its first user generated content (UGC) campaign, #DiscoverHongKong stories based on influencers and travellers sharing their 'I Never Knew' Hong Kong stories.
The influencer-driven campaign aims to reveal Hong Kong's hidden attractions and experiences by encouraging fans of the destination to share an incredible Hong Kong story.
HKTB and the agency have enlisted the help of three social media stars from around the globe, to share their "I Never Knew" Hong Kong stories and encourage their fans to share their own.
Each influencer's trip was funded by HKTB, where they each made videos about their time exploring the city's culture, street art, gastronomic scene, family adventures and more.
For example, in the "I Never Knew I can be a penguin keeper in Hong Kong" vignette by the EvanTubeHD family of vloggers, they get to experience a fun and intimate encounter
with penguins.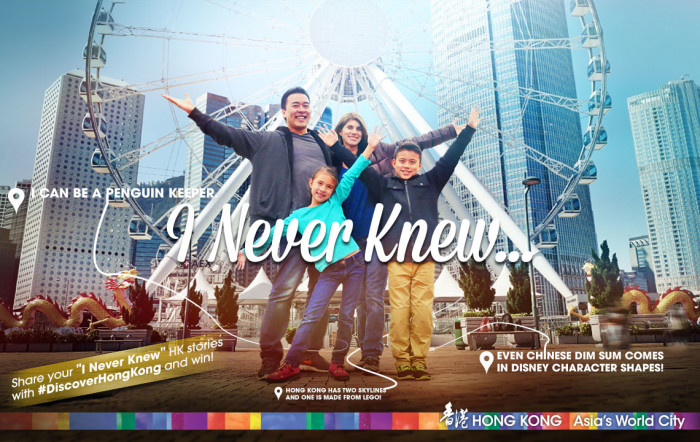 The family is joined in the campaign by The Fung Bros comedy duo and Taiwanese TV host Rima Zeidan.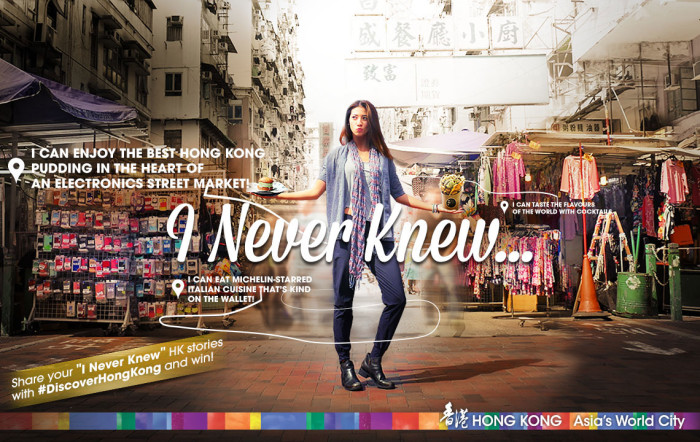 Tina Chao, general manager of marketing from Hong Kong Tourism Board says, "Travelers trust other travelers. Holidays are booked off the back of the incredible stories we hear from our family and friends or images we are inspired by on social media. This campaign enables us to tap into this potential and show Hong Kong to the world through the people who have explored the city and uncovered its hidden gems,"
"We want to transform the way the city is viewed by tourists, to show them the breadth and depth of experiences Hong Kong has to offer in an authentic way and to reinforce the message that Hong Kong is much more than just a shopping destination." Chao adds.
Seton Vermaak, Razorfish Hong Kong's head of strategy, says "The #DiscoverHongKong stories campaign is a mechanism for tourists to discover the endless new experiences our city has to offer. Hong Kong is more than a picture-perfect city; the best experiences lay beyond the obvious and we built this campaign to give those experiences a voice people will listen to."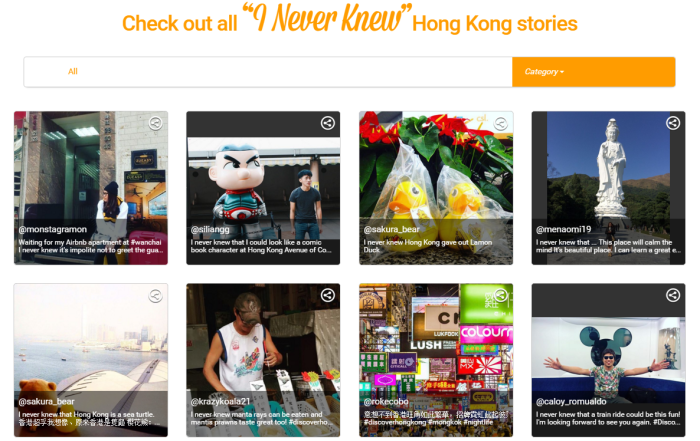 Hong Kong fans can share their stories on social media using the words "I Never Knew" in a one-sentence caption, along with a picture or video and the main hashtag #DiscoverHongKong.
The competition starts on 28 March and ends 24 April 2016.
Credits
Client: Hong Kong Tourism Board
Project: #DiscoverHongKong stories campaign
Creative: Razorfish Hong Kong
Production: Maker Studios, Singapore