Yellow Mango Communications first started up in 2013. The agency helps clients with social media and daily fan management; celebrity and bloggers influencers (in partnership with Gushcloud Malaysia); social media content strategy; online advertising and many other digital campaign facets.
Most recently, it expanded to Singapore marking the agency's first regional expansion. The agency will be headed by Alvin Kok who is the director for both Singapore and Malaysia operations.
We speak to Kok about his journey thus far:
When was the precise moment you knew you wanted to do something on your own?
I don't think there was a precise moment. It was after much thoughts and discussion with my business partner (and some side trial and error) in the near coffee shop before we officially decided that was something we want to do.
Which year did you first start up? Who was the first client you had on board?
We had OCBC Bank on board on a semi-retainer.
How did you put your first team together?
It was really just my business partner and I before we really expanded. I think we took our first step to hire 2 interns (with one of them now working full time with us!) and the rest is history.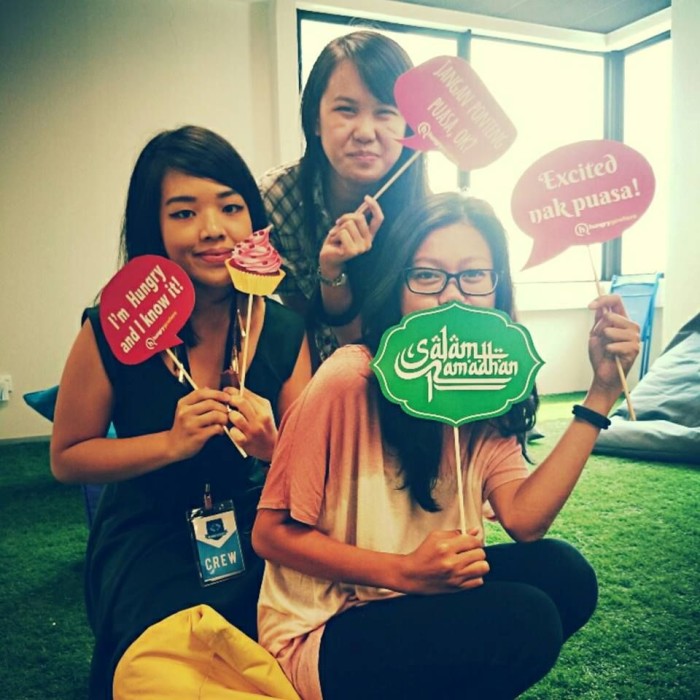 What was one of the toughest moments in running your agency? How did you overcome it?
It was when we got converted into a full retainer for OCBC Bank Malaysia, we went through a lot just to keep up with the banking industry. But we picked up and we moved on with the numerous feedback we got. Thank God the bank did not kick us out!
Were you afraid of failing? How did you handle it?
I think at some point when sales were stagnant, I was very much afraid of what's next. I update my business partner on a regular basis and when sales seems slow even at the beginning of the month, I'd go: "Oh crap! I think sales will be quite bad this month!" but I guess these thoughts push me and the team further. We knew we had to work twice as hard compared to any of the agencies but we pressed on. Oh and before I forget, I think consulting friends in the industry or clients (who were closest to us!) for advice was also another way to stay on track.
How does it feel like to be your own boss? Could you ever work for someone else again?
I've never really feel like my own boss to be honest. I feel like I'm probably the lowest ranked executive in the office, I buy junk food for the office, fetch the team for lunch and even tapau food for them; that's the honest truth. But "being a boss" is a good and bad thing – the good goes to you, the bad also comes to you.
As for working for someone, maybe after when I'm really done with the current company and I'm up for another adventure ground up.
Pluses and Minuses of being independent
Pluses – you get to form new culture, new systems which leads to new ideas!
Minuses – there's a lack of support or "experience" that we could learn or depend on.
When you first started out, how did you market your agency? How did you get clients on board?
I've never really particularly marketed our agency. It was really through introduction of friends and existing clientele. I'm very much grateful for my ex-bosses who gave me full support when I decided to venture out. One of my portfolio in my old company includes providing light-hearted and humourous content to OCBC Bank. When I had a chat and decided to venture out with a good friend of mine, they gave me the go ahead and even told me to take the client with me (which was totally unexpected).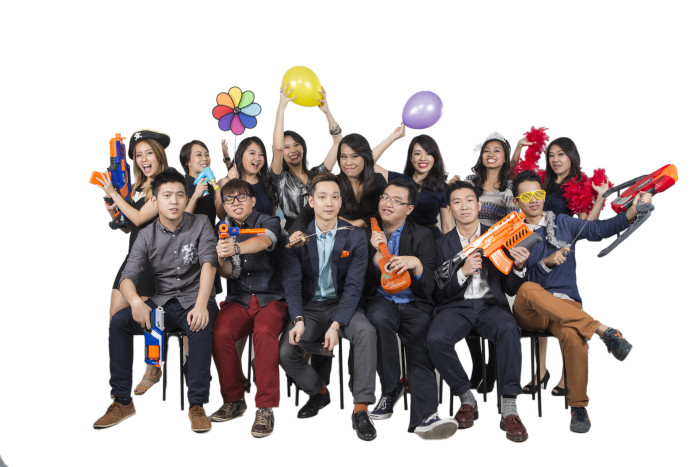 What is the one thing start-ups need to remember in this market?
It's very competitive. Don't venture in! (laughs) Remember to never be too rigid. Be open to criticisms, give your best.
What is one piece of advice you'd give anyone wanting to make it out on their own?
Be ready for a bumpy ride, but never give up.
Would you be open to a buyout?
If the money's good, why not right?
Five year plan for the agency
To be one of the best regional social media agency.
First team: Team of 5 pax
First client: OCBC Bank
Founding year: December 2013
Founded by: Alvin Kok and Jeremy Teo
Claim to fame: F-Buddy One of our most daring campaign to date, got a lot of feedback – good and bad. But people remembered it till today.