As part of a 'Quality Never Compromised' campaign from Hong Kong sauce brand Lee Kum Kee, the condiments company has released a series of ads feature the various Lee Kum Kee sauces, including oyster sauce and soy sauce, for various food types.
TBWA\Hong Kong, the agency behind the initiative, said the global brand campaign aims to re-emphasize Lee Kum Kee's family values and philosophy to never compromise. The campaign builds on the insight that when you cook for the people you love, you never compromise.
The campaign launches in phases, starting first with Malaysia, Singapore, Taiwan and Australia, followed by Hong Kong and New Zealand in the second phase. The final phase, which includes all remaining markets, will commence later this year.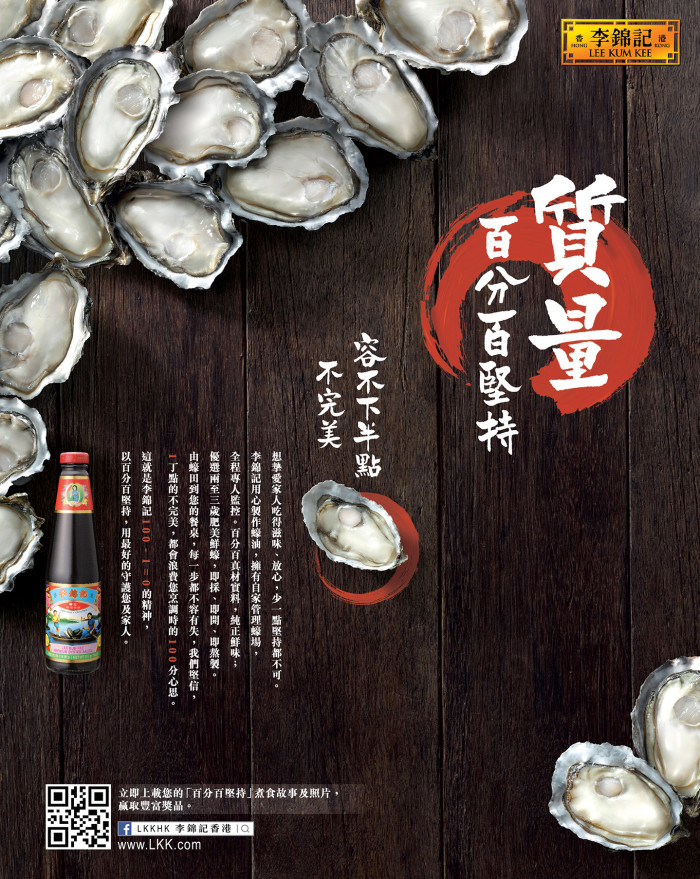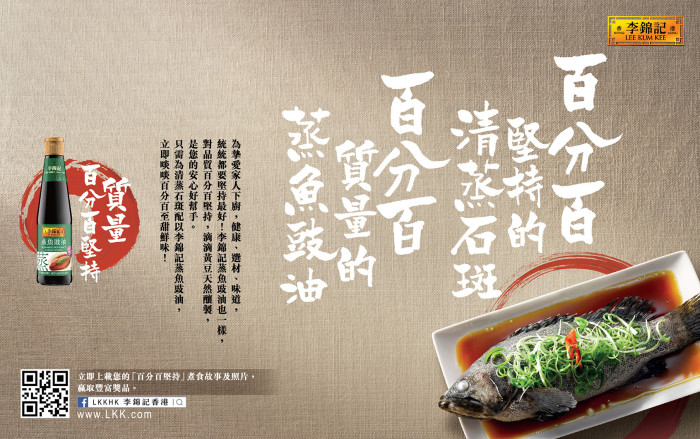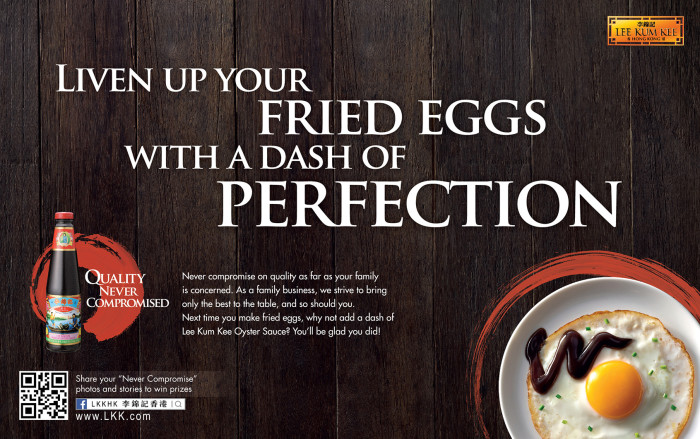 CREDITS:
Project Name: Lee Kum Kee – 'Quality Never Compromised'
Creative Agency: TBWA
Client: Lee Kum Kee
Executive Creative Director: Esther Wong
Creative Director(s): Annie Loo
Senior Art Director(s): SoSo
Art Director(s): Donald Tse
Senior Copywriter(s): Peter So, Ronald Cheng
Photographer: Raymond Ng, Eric Wong
Digital Designer(s) / Artist(s): Aiden Lam, Bowie Ho
Planning Director: Terence Ling, Rochelle Wang
Account Director: Alex Hui
Account Executive(s) / Manager(s): Long Wong, Benson Wu
Other Credits: Fung Siu Wa
Social Media Creative: Season Chan