BBDO Guerrero has launched the domestic campaign of the Department of Tourism (DOT) called "More Fun Idols" to inspire the country's tourism front liners.
Alongside destination promotions, the DOT now turns its focus to developing "a culture of tourism"among the industry's first point-of-contact - transportation drivers, vendors, boatmen and janitors among others - to make every guest's experience safe and fun and welcoming.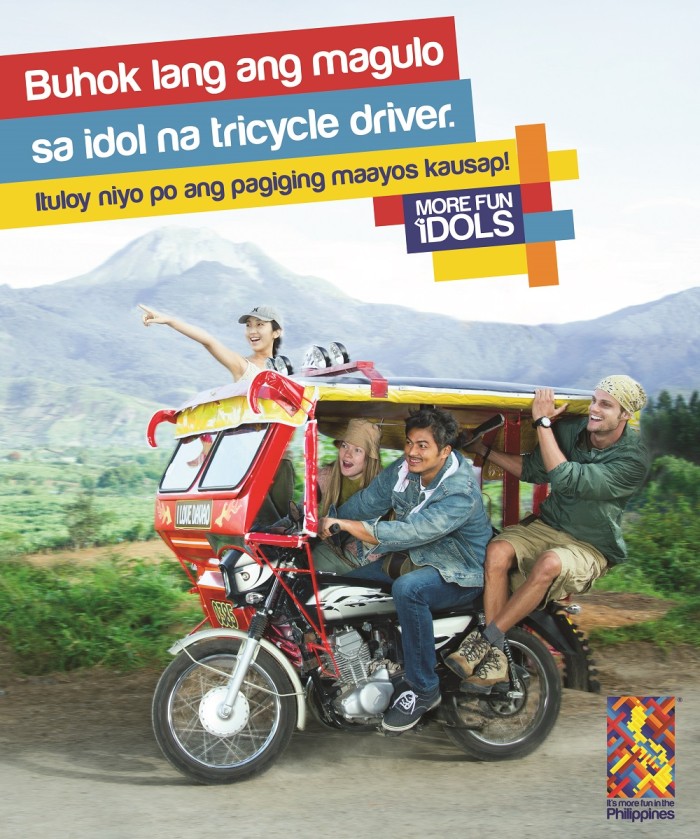 This campaign came soon after the DOT resumed its international tourism promotions with the launch of the Boracay "24/7" TV commercial and a similar spot for Davao soon after, both of which were developed by BBDO Guerrero.
"We are glad to revitalize our tourism promotions, after a temporary setback like Typhoon Yolanda. Tourism is an important contributor to our nation's progress as it provides hundreds of jobs. And we are glad we're able to do our bit for this, as everyone should in their own way," David Guerrero, Creative Chairman at BBDO Guerrero, said.