Hong Kong Science & Technology Parks (HKSTP) Mission Video
Client: Hong Kong Science & Technology Parks (HKSTP)
Agency: eMotionLAB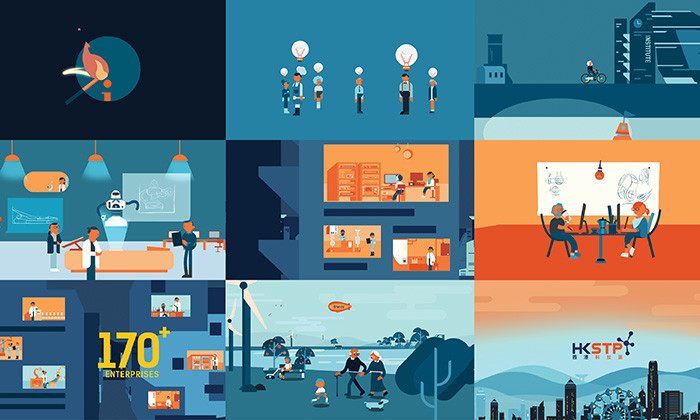 Challenge
The Hong Kong Science & Technology Parks Corporation (HKSTP) was established in 2001 and has been contributing to Hong Kong's science and technological innovation ever since. Its vision is to create an innovative and technological ecosystem that benefits Hong Kong socially and economically.
Its mission is to connect stakeholders, facilitate collaboration and act as a catalyst that opens up new possibilities to accelerate technological innovations. Its five core values are excellence, proactive, collaborative, enterprising and integrity.
As HKSTP recently revamped its corporate identity, it saw that it was essential to have a mission video that thoroughly explained its role and contributions to stakeholders and the general public. Therefore, it approached us (eMotionLAB) with this challenge.
Our meticulous curation of HKSTP's complex content was required in order to visualise the large amount of content and articulate it effectively to viewers. The content had to be concise and have a direct impact. In the era of big data, viewers are overwhelmed with information, therefore, not only do they have short attention spans, but are highly selective with what they receive.
Objective
The mission video had to promote HKSTP's new brand identity and raise public awareness. It also had to clearly articulate the contributions of HKSTP in Hong Kong's science and technology sector and appeal to the general public and multinational visitors so they would visit its facilities. It had to be designed to cater for HKSTP's various marketing strategies to distribute on different platforms.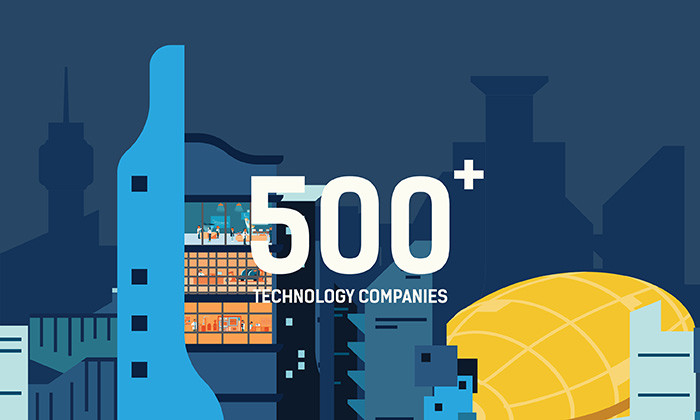 Strategy and execution
The content had to be distributed on digital channels such as Facebook, YouTube, HKSTP's website, TVC and also showcased in exhibition booths during roadshows. We employed a compelling story to present HKSTP's mission. Videobased storytelling is crucial in the mobile age, as a story is the key that drives content forward.
With the massive amount of information the video had to include, infographics with dynamic motion and iconic character animation was the most effective way to visualise data while making the functional content engaging. The advantages of using illustrated infographics are that they ensure and reinforce a consistent brand image throughout the entire video. Utilising illustrated infographics breaks away from the conventional approach of using real actors, and live action shooting demonstrated HKSTP's innovative vision in branding its corporation.
Infographics are also a refreshing solution to simplify complex and serious B2B information making it much easier for mass audiences to understand.
"Ideas shape the world" was the catchphrase we used as an opening line for the video. We continued to tell the story by fully exploiting iconic milestones in the history of technological inventions that everyone could relate to. We coupled the narration about how ideas progress and are eventually made to "fly" with visuals showing the history of the aeroplane invention.
The motto that perseverance and learning through failures is the key to succeed in all journeys of invention was gently embedded into the introduction of the story, thus setting up a positive and motivating tone to what was to follow. Functional content was artfully integrated into the structure of the story, in order for meaning and information to expand at the viewers' end. The ability to provoke associations and imaginations is also a strength that illustrated infographics possess.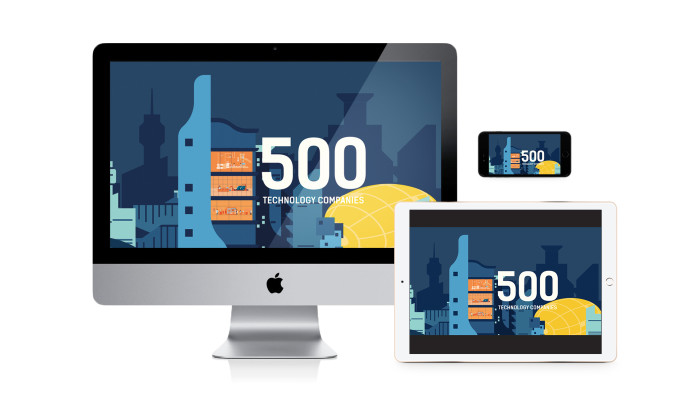 We developed a full set of characters that represented different professions and stakeholders of HKSTP that aligned with its corporate image. The characters were designed with symbolic features, so they were easily recognisable. Iconic characters were deliberately utilised to make the infographics video more entertaining, but at the same time, they helped to convey the most within the shortest time. For example, Frankenstein signifies adventurous experiments.
Albert Einstein embodies technology innovation and the academia. As he rode his bike through different scenes, this character linked up information and brought out the idea of collaboration. In our design of dynamic scene transitions not only did we aim to trigger emotions, but also to engage audiences to create associations between different information. Visual designs with immediate impact, and motion designs that accurately direct audience's attention at the exact time on specific screen positions, was crucial to the brand video's effectiveness.
Results
The Facebook views of all versions of the video generated more than a 600% hit rate than other video content on the same Facebook page. This demonstrated that when serious B2B content is presented as an infographics video it is something preferred by mass audiences. This forefront vision to break away from the conventional approach to revamp its corporate image was inspiring.
A compelling story had to be crafted with the highest attention to detail in each part throughout the entire process to get perfection. The story script, each motion, visual and audio element in the infographic video went through an exhaustive design process. We believe that only high quality brand videos can stand out in a competitive market that is flooded with all kinds of videos.