Despite digital now being integral to any good marketing plan, it is still a daunting medium. The world of digital is ever changing and every day new technologies and tools pop up to help marketers better understand the vast amount of data out there. This can often make one's head spin.
Social media agency, We Are Social has taken a hard look at the key statistics for digital, social, and mobile media in 2016 and found that today, there are 3.42 billion internet users, equaling 46% global penetration.
Social media penetration sits at 31% with 2.31 billion social media users and 1.97 billion mobile social media users, equating to 27% global penetration. There are now 3.79 billion unique mobile users, representing 51% global penetration.
The agency has also carved out three fundamental points marketers need to take note in the dark world of digital.
Mobile is dramatically changing everything:
Mobile phones aren't just a more convenient way to access the internet; they're changing people's fundamental connected behavior whether it's shifting social media habits to a more one-tone, private conversation context, to accessing m-commerce whilst at physical world stores, to paying for things directly in those physical stores and on public transport using mobile wallet.
[gallery link="file" ids="123298,123299,123303,123304"]
So, if you're still wondering about how to optimise your website for mobile, you're being left far behind; success tomorrow won't just be about a mobile web presence, but about optimising your entire organisation for a mobile centric world.
Connectivity is becoming the norm:
More than half of the world's adult population now uses the internet, and well over one-third of the adult population uses social media at least once a month.
The Key 30 economies – which account for 70% of the world's population – shows that nearly three-quarters of internet users access the net every single day, and this is still increasing at an impressive rate.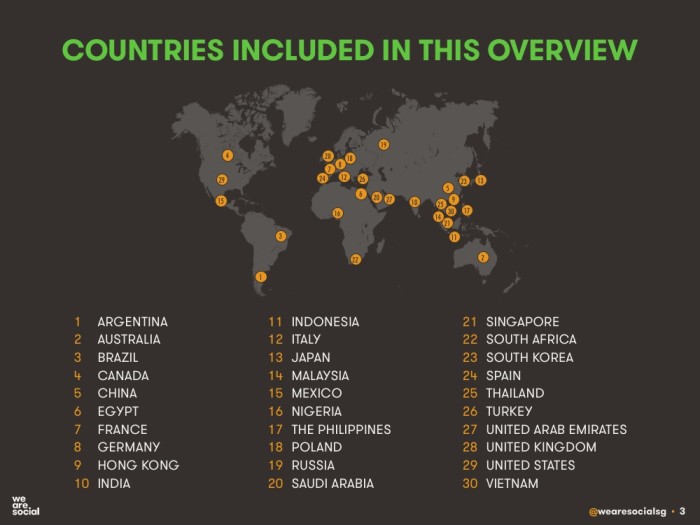 People now expect everything to be connected, from their real-time public transport schedule, to the voting system, to real-time stock availability in physical world stores. The internet is no longer just an information portal; it's the 'electricity' of modern society and commerce connecting us to the people and things we care about most.
[gallery link="file" ids="123313,123314,123315,123316"]
As a result, businesses and brands need to explore how connectivity can improve every element of their business, not just their advertising.
For most people, social is (once again) about conversations.
For a few years – namely 2007 to 2014 – social media was largely about sharing our lives publicly with the world. That behaviour still exists, but we're becoming more selective about what we share, and whom we share it with.
For everyone except marketers, social media is quickly returning to what 'social' has always been for human beings: connecting on a personal basis with the people we care about most. Many of those people will be people that work for organisations we care about too though, so social's role in marketing definitely isn't going away.
[gallery link="file" ids="123306,123307,123308,123309"]
Indeed, social's role can now evolve into more value-added experiences, providing the one-to-one meaning that social has always promised, but that marketers have shunned in favour of more flashy, advertising-led public social' activities.
For organisations and brands to succeed in this more personal environment, marketers will need to get better at listening to people and understanding what they want, and not simply using social media as a way to say what we want to say in new ways. Brands need to learn to be truly social and not just interrupt people where they're socialising with each other.
The clue is in the name: it's called social media, not ego media.
Take a look at the Digital Yearbook here.