Uniplan has announced a global rebrand with new corporate identity and a redefined service offering.
The agency's new claim, "All for that moment," expresses the core of its daily work: creating unique, unforgettable moments with the talents in the world, the press release said.
Along with the new corporate identity, Uniplan has also developed a new visual appearance. Based on a strategic transformation and change process, the corporate design is the visual translation of the new focus.
The Uniplan website has been redesigned in accordance with the new identity. Both the technical basis and the front end have been redeveloped and put in place.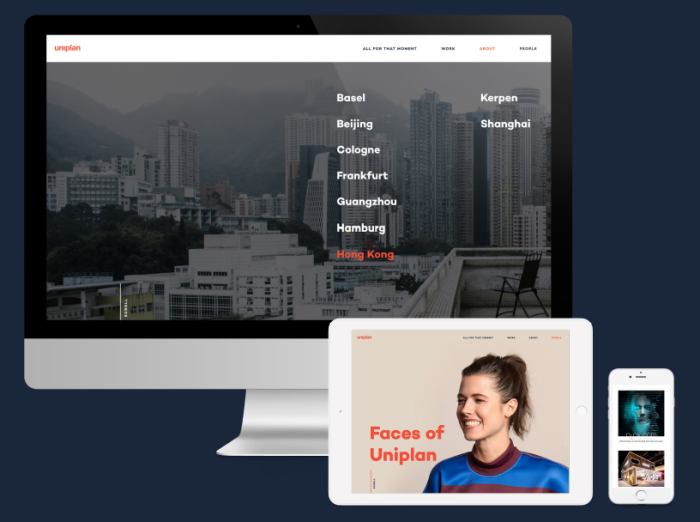 The agency's brand evolution is the face of the transformation. With its purpose-driven approach, it is derived from and embedded in the company's new corporate strategy. The group has initiated its transformation with the addition of experts from ATL and digital spaces, creating a number of brand experiences with brands such as UBS, Volvo and Hang Lung Properties.
"The industry has been transforming with increasingly notifiable demands in digital and content creation. In addition, the appearance of multi-discipline agencies fighting for their share of the market is turning the industry into a very volatile field run by fierce competition. Uniplan has sensed this transformation globally and made the bold move to reinvent itself to answer the needs of its clients and address the market evolution." says Christian Zimmermann, CEO at Uniplan.
Chief strategy officer Sarah Zimmermann, who was involved in the Uniplan relaunch, explains: "The goal was to develop a corporate identity that gives us the freedom to express the diversity of our agency group as well as the personality of our offices and individuals."