Procter & Gamble beats its FMCG rival Unilever for the first time in the 2016 Warc rankings under "the world's best advertiser" category.
Unilever had been the clear winner in 2014 and 2015, but dropped to second this year. Further down on the rankings, Coca-Cola holds a steady third place, while PepsiCo, its main rival, dropped one place from 2015 to fifth. Tata Group, headquartered in India, made the top 10 for the first time and was the top Asian advertiser coming in at number nine.
These are the findings from The Warc 100, an annual ranking of the world's best marketing campaigns and companies based on their performance in effectiveness and strategy competitions.
Here's a look at the top 10 advertisers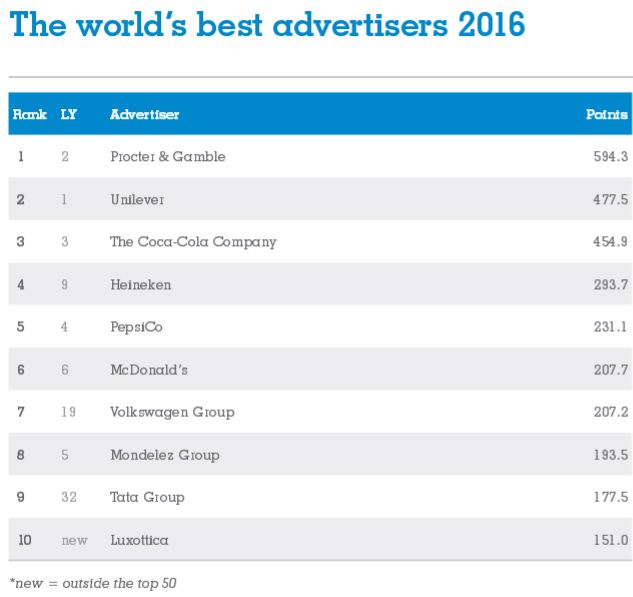 While it might have come in third in the best advertiser category, Coca-Cola retained its position on top of the brand rankings, having finished first every year since 2014. Meanwhile, Procter & Gamble is the only company to own more than one of the top 10 spots with feminine care brand Always coming in at number five and Pantene at 10.
Overall the top 10 in the brand category is dominated by brands from 'traditional' marketing categories such as soft drinks, FMCG and retail.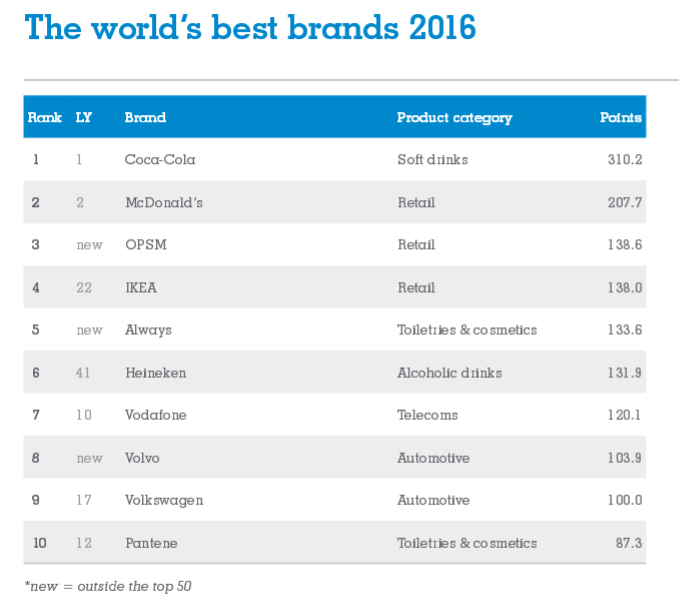 No brand is complete without its agency partners and here are the top creative, media and digital agencies of 2016 in various locations: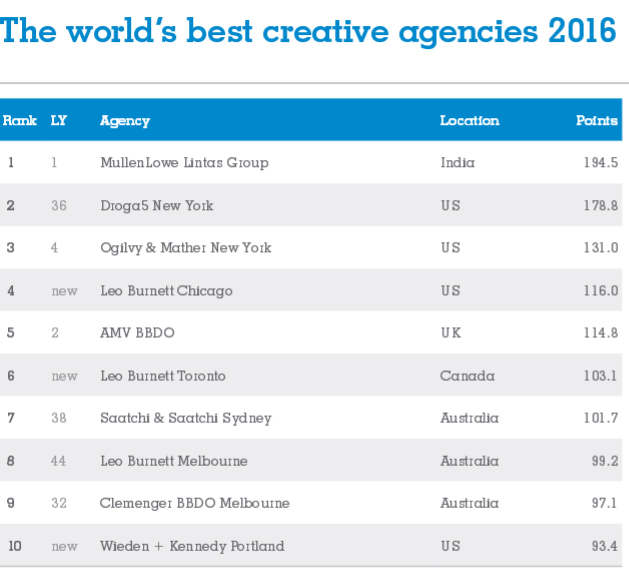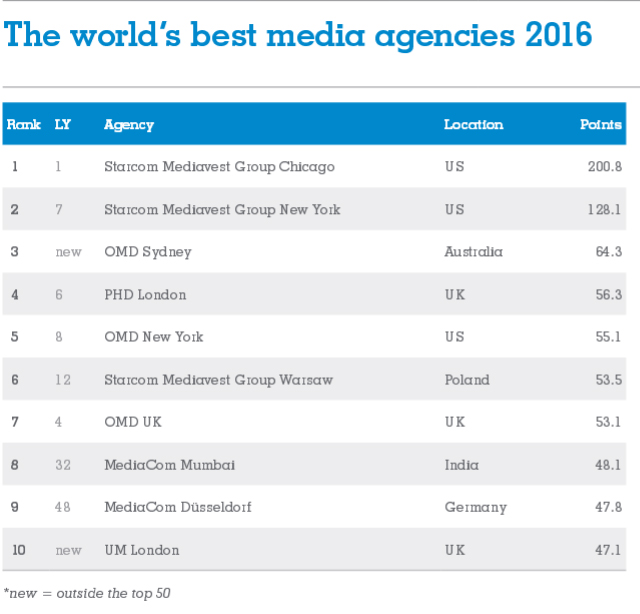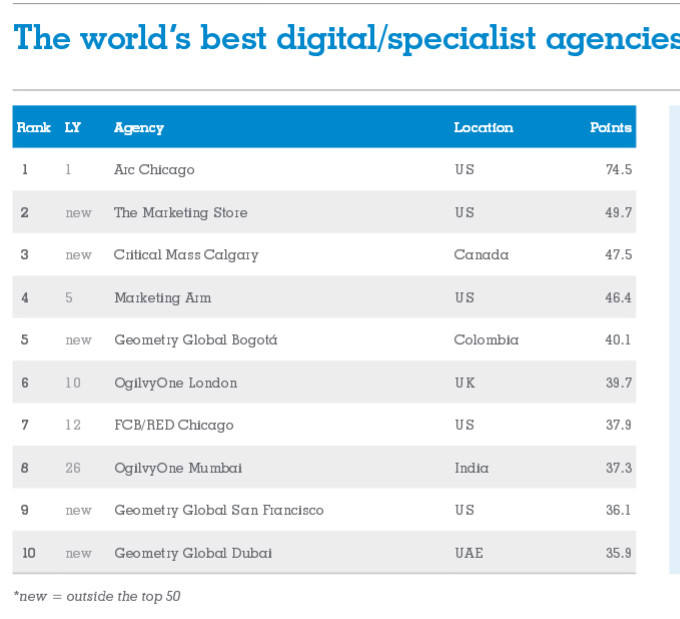 Meanwhile, as a global network, BBDO Worldwide maintained top spot for 2016, though the gap between first place and Ogilvy & Mather in second narrowed slightly this year.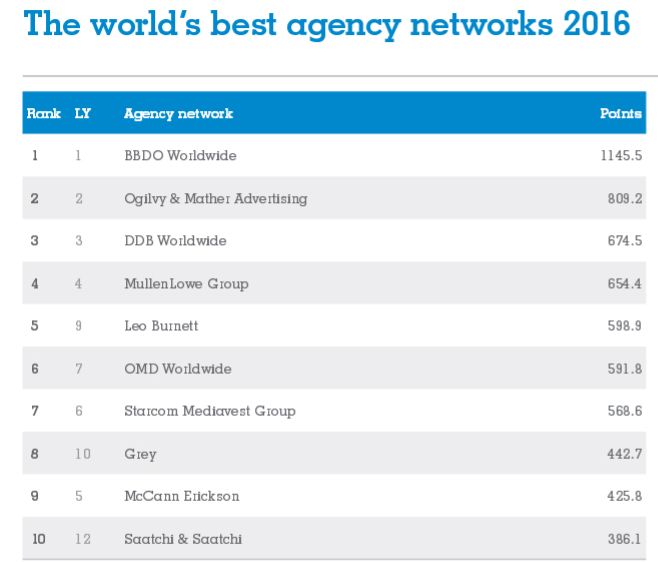 Warc conducted the survey with over 100 senior agency planners and strategists to gauge the competitions and took into account the global advertising market. It is able to do this using Warc's comprehensive adspend data resources, which includes analysis by channel and by geography.
(Photo courtesy: Shutterstock)