Marina Bay Sands Singapore is the top meeting hotel in the Asia-Pacific region last year, latest study by event management company Cvent revealed.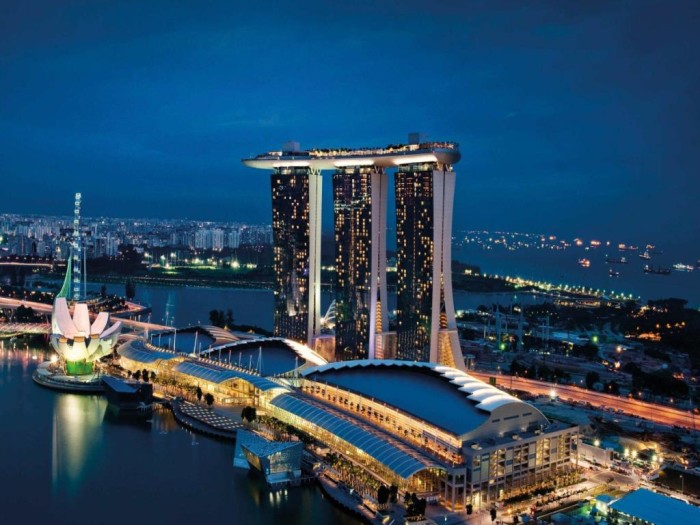 The study evaluated hotel properties that received business through its platform from January 2017 to December 2016, and ranked the properties based on various data points, such as major metropolitan area market share, conversion rate, and the hotel's profile visits on the platform, to make a list of the most popular meeting hotels in the APAC.
Singapore hotel brands occupied 7 of the top 10 with Grand Hyatt Singapore, Hilton Singapore, Conrad Centennial Singapore, Fairmont Singapore, Pan Pacific Singapore and Intercontinental Singapore also on the list.
In Hong Kong, Sheraton Hong Kong Hotel & Towers, Kowloon, ranked 20th on the list, is the most popular meeting destinations by corporations and international MICE organisers. The brand has launched several discounts and special offers to its SPG Pro members, a free loyalty programme dedicated especially for meeting planners, to celebrate for the accomplishment.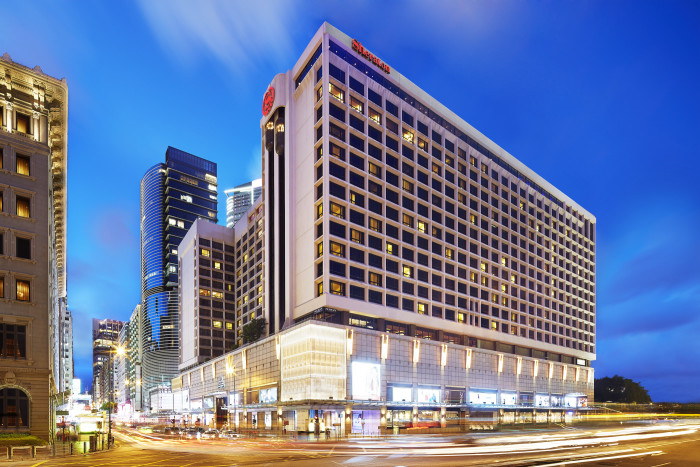 Grand Hyatt Hong Kong(rank 38), JW Marriott Hotel Hong Kong(rank 49) and Renaissance Harbour View Hotel Hong Kong(rank 50) have also made the cut.
See the full list below:
1. Marina Bay Sands Singapore
2. Grand Hyatt Singapore
3. Shangri-La Hotel, Sydney
4. Hilton Singapore
5. Conrad Centennial Singapore
6. Fairmont Singapore
7. Hilton Sydney
8. Intercontinental Sydney
9. Pan Pacific Singapore
10. Intercontinental Singapore
11. The Westin Sydney
12. Swissotel The Stamford Singapore
13. Sheraton on the Park, Sydney
14. Crown Melbourne
15. Four Seasons Hotel Sydney
16. Conrad Bangkok
17. Shangri-La Hotel, Singapore
18. Sofitel Sydney Wentworth
19. Intercontinental Bangkok
20. Sheraton Hong Kong Hotel & Towers, Kowloon
21. Intercontinental Kuala Lumpur
22. Grand Corthorne Waterfront Hotel, Singapore
23. Hilton Tokyo
24. Grand Hyatt Melbourne
25. Grand Hyatt Seoul
26. The Ritz-Carlton, Millenia Singapore
27. Pudong Shangri-La Hotel Shanghai
28. Hilton Kuala Lumpur
29. Grand Hyatt Erawan Bangkok
30. Marina Mandarin Singapore
31. The Westin Tokyo
32. Shangri-la Hotel, Bangkok
33. Renaissance Kuala Lumpur Hotel
34. ParkRoyal on Beach Road, Singapore
35. Mandarin Oriental, Singapore
36. JW Marriott Hotel Seoul
37. Anantara Siam Bangkok Hotel
38. Grand Hyatt Hong Kong
39. Hilton Melbourne South Wharf
40. ParkRoyal Darling Harbour, Sydney
41. The Westin Grande Sukhamvit, Bangkok
42. Millennium Seoul Hilton
43. Grand Hyatt Taipei
44. Ana Intercontinental Tokyo
45. Crown Perth
46. Grand Hyatt Kuala Lumpur
47. Crowne Plaza Hotel Coogee Beach- Sydney
48. Shangri-la's Rasa Sentosa Resort & Spa, Singapore
49. JW Marriott Hotel Hong Kong
50. Renaissance Harbour View Hotel Hong Kong