To draw traffic to its Facebook page (Fun 享港島東), instead of posting photographs of adorable cats or links to BoredPanda, Swire Properties collaborated with two local comic artists to create comics poking fun at office life.
Seven comic strips released so far has made 534,000 impressions from 8 April to 20 May and the eight-week campaign ends today with a final comic strip.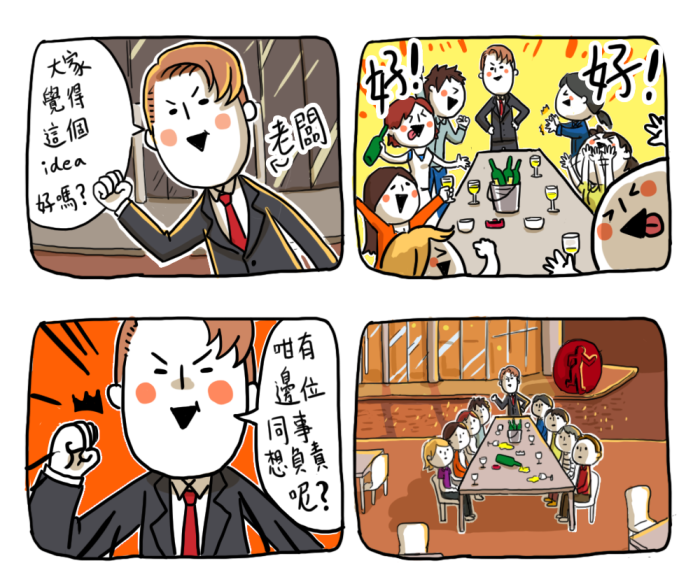 "In the digital age, there is fierce competition between all content-driven communication platforms. Comics are very approachable and are appreciated and enjoyed by the masses," said a Swire Properties spokesperson.
From being "promoted" to a higher place, meaning the building's rooftop due to office renovations, to a manager who accidentally put photos of him and his significant other in a Powerpoint presentation, the comic strips target office-goers who are employees of tenants renting offices at Swire Properties buildings.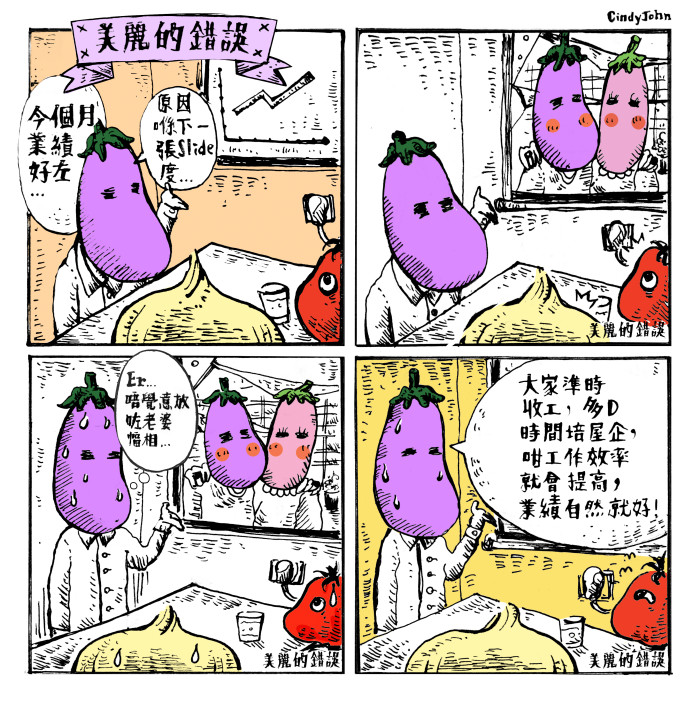 The spokesperson said, "Cindy John and Big Y's comics employ vernacular [Cantonese] dialogue to depict entertaining and trivial stories which our audiences may encounter in their daily life. They also blend in elements of TaiKoo Place."
The artists developed the comics after paying a visit to TaiKoo Place to immerse themselves in the feel of the place and the culture and mix of people in the area, with some suggested story angles from Swire.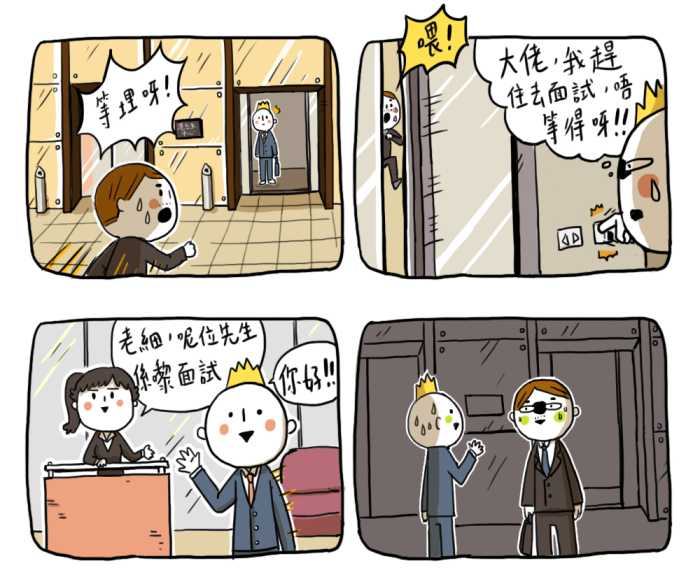 The property giant plans to add more bilingual content to the Facebook page in the future.
"Our Facebook page feeds are mainly in colloquial Chinese, with occasional bilingual content for programmes like Island East Markets. We are planning to offer more bilingual content to promote our diverse programmes to a wider community," said the spokesperson.