How can latecomers in the social media scene boost their presence among users who are already loyal fans of other brands on the same platforms?
While Sun Life Financial Asia has been using social media to engage customers in the region, the insurance company did not open its Hong Kong Facebook page until March.
How the company kick-started its Facebook page
It launched the Sun Life Financial Hong Kong Facebook page along with its Rugby Sevens campaign. The company placed Facebook ads, posted rugby-related content on its new Facebook page and synchronised that with content in Rugby Canada's Facebook page and the Sun Life website.
Sun Life Financial also set up a booth within the Rugby Sevens Hong Kong venue with a QR code and gave out stickers that directed rugby fans to its Facebook page.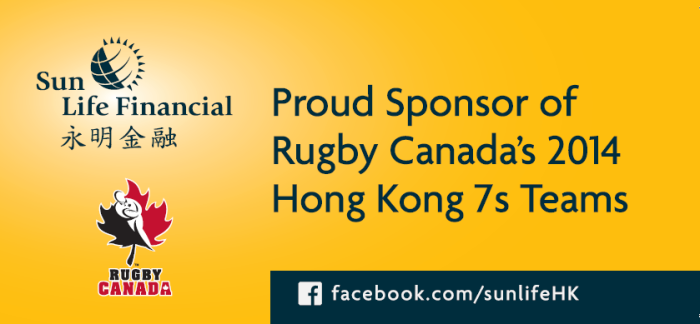 Below is a video showing highlights of people who visited the brand's booth at the Rugby Sevens, produced by agency Social Power:
The campaign helped Sun Life Financial acquire 6,000 new Facebook followers in the three weeks following the campaign. The company currently has over 8,400 fans.
The role of Facebook in the company's marketing mix today
Sun Life Financial Hong Kong has since expanded its social media presence to YouTube where it posts branded videos and video interviews with key opinion leaders about topics such as film-making.
"Social media plays a key role in our digital marketing strategy because of its ability to directly reach a high concentration of people who can potentially provide a very powerful form of peer influence," Kenneth Chan, head of digital marketing at Sun Life Financial Asia.
Candy Wong, senior digital marketing specialist at Sun Life Financial Asia, adds that social media is a digital way of building trust and inspiring recommendations from friends, an essential foundation for doing business in the insurance industry.
"Because social media is so transparent, this allows insurers, advisers and consumers to get closer together through this medium," Wong said.
The brand mostly uses social media to educate customers about financial literacy to help foster brand advocates, to receive feedback on how the company can improve and to change the perception of insurance as serious or boring through personalisation.
Wong said, "Social media gave us the opportunity to represent Sun Life as a person, friend or your 24/7 financial advisor, not a marketing platform filled with products and services."
Soft branding is essential to conducting this kind of content marketing.
[gallery link="file" ids="73273,73275,73279"]
The company also provides social media training and toolkits for its insurance agents to help enhance relationships with clients.
Globally, the insurance company runs its own content marketing platform Brighter Life where it shares articles and videos on money, health, family, work and retirement.  Sun Life Financial also operates a global Twitter account.