This was a sponsored post by Nugit under the Master Report series.
Data storytelling is about creating persuasive stories where analytical insights are organised as a guiding pathway, taking audiences to the original source of data. At Nugit, we've had the privilege of building some of the best stories with our clients within the digital marketing space.
Here are some examples of how you can use data stories to influence and drive better marketing strategies.
Audience analysis: Who is most likely to buy your product or service?
Being able to delve into your audience and discover which demographics are driving the best performance can do wonders to improving ROI. You may be targeting a broad group, for example, male and female PMEBs, aged 25 to 54.
In this instance, the client found that males aged between 25-34 were the most likely to click on their ads, and in turn, possibly buy. The client was then able to re-strategise and spend advertising on sites that were more male-centric to see higher returns.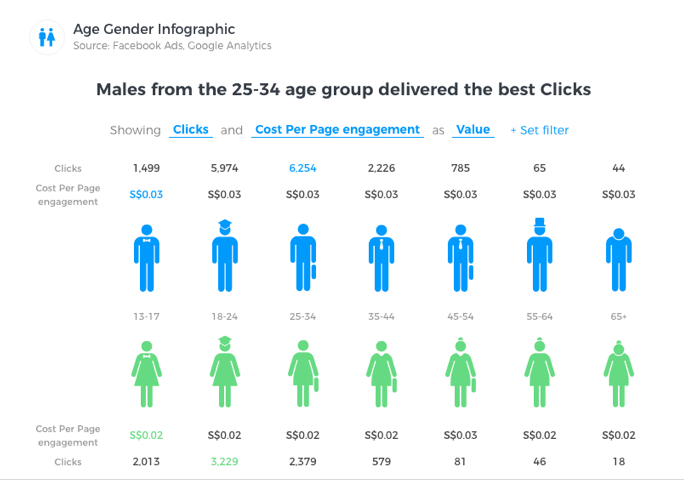 Hour of day: When are they most likely to engage?
Not only were they able to identify the "perfect buyer", but with data storytelling, they were also able to identify perfect moments in time to engage this group of audience. In this case, 2pm turned out to be the magical hour for new users, but 5pm was great for engagement. So each time there was a new offer, they knew to roll it out before 2pm, and share it on their social media channels then, and again, at 5pm.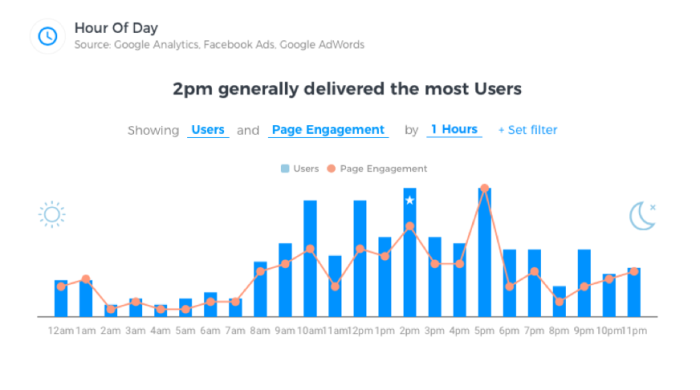 Ad image performance: What drives the target audience to buy?
Beyond learning who to talk to and when, the client also learnt how to talk to their target audience. Being able to easily uncover which ad visual performed the best for different audience groups allowed them to tailor content accordingly and drive more sales through conversion.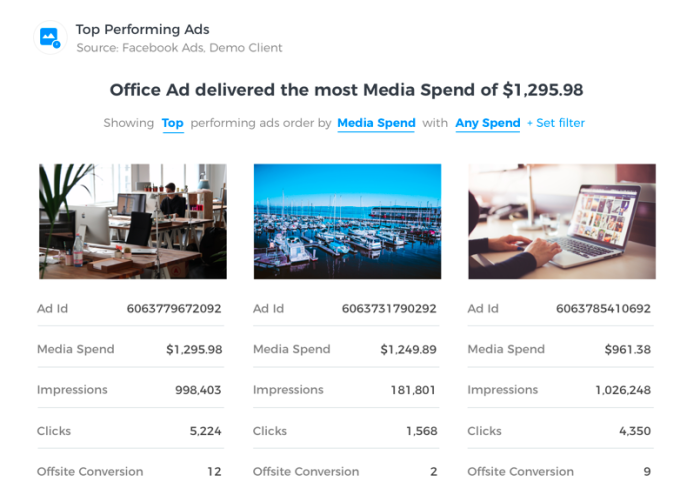 Cross-device conversion: What devices convert best?
It's no secret that we are in the age of mobile. But do audiences really convert from mobile? In this instance, the client was able to get a powerful overview of cross-device conversion behaviours – the channels where audiences were consuming their content versus the channels where actual conversions were happening. Here, it was revealed that a large percentage of the audience that browsed on mobile, also completed the registration process on mobile as well.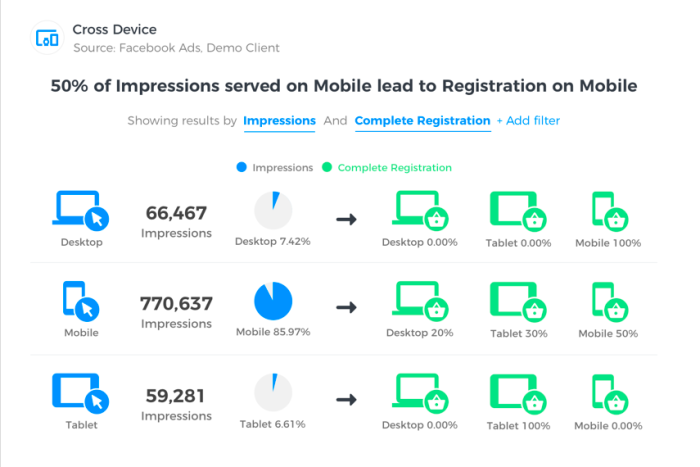 To sum it up, there's no foolproof key metric or magic bullet to be measured and achieved to ensure fantastic storytelling, but with rapid advancements in data analytics technology, you don't have to be a data scientist to have the capability to tell good data stories.
You simply need to know the right questions to ask, and focus on using data storytelling techniques to influence key stakeholders. You might surprise yourself at how easy it is.