Sonya Madeira decided in the year of 2009, to start up her own PR shop called Rice Communications. Over the years the agency has grown in strength and most recently opened its doors in Myanmar. Explaining the name behind the agency, Madeira says it stems from the agency's Asian presence and corporate values of respect, integrity, creativity and enterprise.
Madeira herself is a PR professional accredited by the Institute of Public Relations Singapore with experience in consultancy and marketing communications for clients across various industry sectors. She has close to 20 years of experience in the cut throat PR industry across India and Singapore.
We ask Madeira what it takes to survive the cluttered world of PR in our latest PR series On the Record.
Why did you decide to start up your own PR firm?
Through out my life, I was happy working for other people. My mindset was more that of a serial employee than entrepreneur. However, at the end of 2008, I found myself in the awkward position of having handed in my resignation to my ex-boss without much clarity on next steps.
Rent is a great leveler and I had to figure stuff out pretty quickly. By January 2009 though, things fell into place and I started Rice with a couple of anchor clients, whom I remain grateful to.
Our first week was spent at One Marina with the Volvo Ocean Race in town. Then we moved to a coffee shop and shared space in a client's office. The rest, as they say, is a story in progress… I think what helped was just pretending I reported in to someone and working accordingly.
Maybe my boss is the team or our clients. It kept the discipline going for sure!
[gallery link="file" ids="114911,114910,114912"]
Biggest challenge in running your own PR agency?
In the early days, I found myself moving from account servicing to accounting on an hourly basis. The bane of firms of any size – how do you keep consultants consulting… and not having them sucked into the vortex that is admin and operations.
Over time, it evolved to people – finding them, training them, motivating them and keeping them.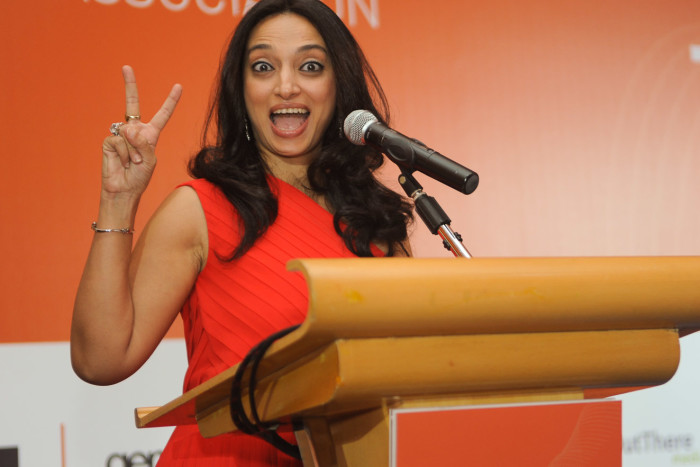 How did you get your first team together?
I was lucky to have the talented duo of Josh Huin and Jeff Tan on board on day one. And even luckier that we still work together today – Josh is client-side and Jeff helps us with photography.
A lot of our team members in the past six years have been introduced to us by friends and clients, or have been people I worked with previously. Even colleagues who have moved on have proved to be good referrals for us.
Describe your management style.
I'd like to say results-oriented. I do think the rest of it has changed over time. I am fortunate to share the running of the organisation with my business partners, James Brasher and Grace Eio. The leadership team also extends to our lieutenants, directors Donna, Anna, Mansi and Nicholas.
[gallery link="file" ids="114959,114958,114956"]
Having a solid team in place has both helped and forced me to relinquish day-to-day running of accounts to an extremely capable set of consultants. Simultaneously, from taking all the decisions, we have evolved to a more collaborative approach. As a result the Partners can focus on other things – new services, expansion, HR, etc.
[gallery link="file" ids="114918,114917,114916"]
Proudest moment in your career?
I do believe there are too many to count – every job well done, result achieved, or new client in, or target met is a reason to celebrate. There are four landmark moments though – at 27, becoming the Account director for the Microsoft India business, which at that time was probably the largest PR account in the country; registering Rice; having cash in the bank to pay salaries that first month; celebrating our first overseas office in Myanmar.
What was your first PR gig? Why PR as a career?
I wrapped up a year of post-graduate studies in marketing management and was convinced to try out Public Relations as a career. I must say I was totally taken in by this fantastic group of power women at Genesis PR (now Burson Marsteller India), especially Prema Sagar, the founder.
I think it was my "that's what I want to be when I grow up" moment when I had my interview with them. Power-dressing in India was more saris than business suits, and recently I find myself wearing them to work here more often. I had good teachers and was given both the opportunity and the responsibility to perform and grow as a professional. This December 5 marks 20 years in the business. How time  flies!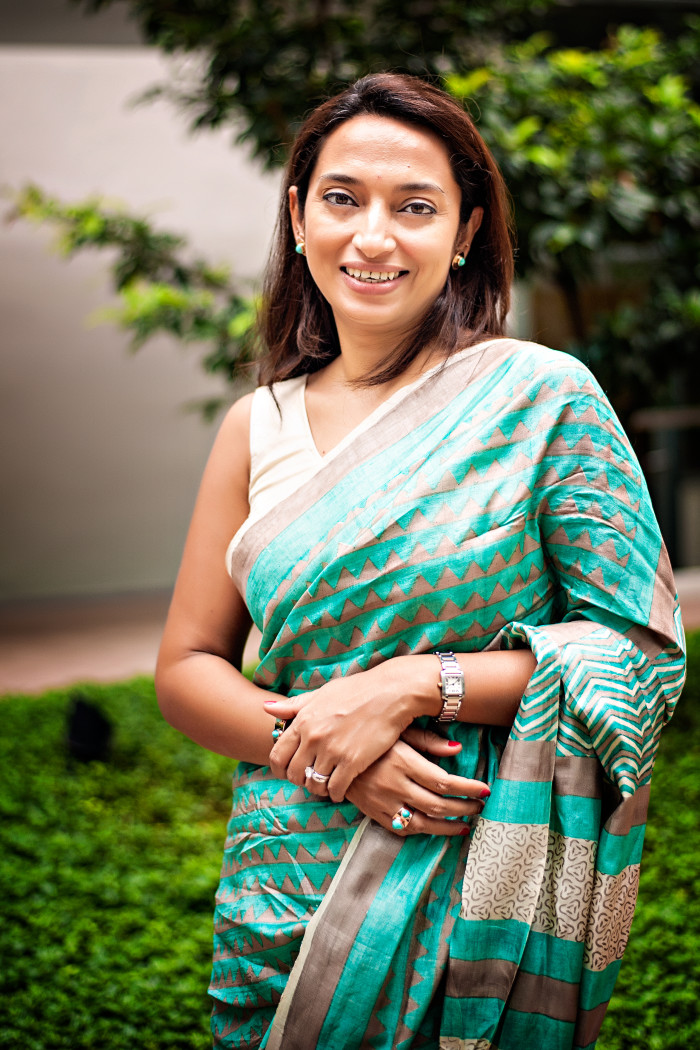 What would you consider your one big break?
The fact that both clients and people were willing to bet on Rice in the middle of the recession in 2009.
[gallery link="file" ids="114915,114914,114913"]
Who was the mentor who most influenced you and why?
I wouldn't be able to single out one person, though I would credit the culture at Text 100 in the early days as playing an important role in shaping my understanding of the industry, work ethos and operations.
The managing director would be on the floor with us pasting labels on envelopes as the courier guy stood by to take the press releases out. It was very much a sleeves-rolled-up, everyone working together kind of place, and we learnt from a lot of very good leaders.
Your biggest blunder in your career? How did you resolve it?
I think it was not having my own sense of self-worth and just accepting what my employers offered – in terms of remuneration and rewards. I realised you had to not only be very good at what you do but also be aggressive in negotiating with your bosses. I guess it's resolved now, for me at least.  I would like to make sure the rest of the team feels their efforts are recognised.
Harshest thing said to you in your career?
I have always been extremely client—focused to the point where my manager told me to be less "mata hari" (always putting clients first) in my approach.
Harshest thing you have said to someone?
This is a tough one…but if I have every offended anyone, this is a shout-out to you…I am sorry, I am sure I can share my reasons with you – call me!
What is the hardest part about your job?
Thinking ten years ahead. We get so consumed by what's happening today, this week, next month! Finding the time for future-gazing is tough but like every firm, we want to be working towards a broader vision and mission.
Biggest misconception about PR?
That it is just about coverage.
How do you measure your own personal success?
Growing via word-of-mouth. I think this says it all, and no amount of marketing and promotion can beat this.
One thing you would say to a newbie in the PR industry?
Two decades in, I am still having fun, and I hope you do too!
One thing you hate most about the PR industry?
There aren't enough women on top.
How has PR evolved over the last five years?
PR has to continually evolve to stay relevant to clients and their stakeholders. Each brief is unique and agencies respond accordingly. Media relations, which used to be a critical part of any campaign, seems to be becoming a smaller component, not any less critical, but giving way to direct engagement and lead generation strategies.
The 'write-once-run-anywhere' tactic has to be thrown out the window as we find ourselves increasingly marketing to a universe of one.  There is a blurring of lines between what marketers would traditionally go to their creative and media agencies for, versus PR.
A lot of good ideas are coming from the PR side, but on  the flip side of the coin, a lot of good PR ideas are emerging from the advertising and digital agencies as well.