Meet the CEO of Geometry Global Kuala Lumpur, Kenny Loh.
Loh joined the agency, which is under giant advertising WPP network in January 2013 as its chief operating officer and was promoted to the current role in less than three years. Under his leadership, the agency in April this year has successfully picked up the public relations and digital assignments for Malaysian telco, Digi,
Prior to the engagement with Geometry Global, he was the general manager at G2 Worldwide and instrumental in the merger between Ogilvy Action and G2, making it the multi-disciplinary agency it is today, said the agency.
Speaking about his passions, Loh, who's actually a music enthusiast said he has once formed a band and even released an album in the younger days.
"My perspective only shifted when the band and I got featured in a television commercial," he said.
"I got to see the magic of advertising behind-the-scenes, and it hit me that the energy, the creative process to making music was so similar, except that advertising's creativity took form in so many more infinite ways," he said.
In an exclusive conversation with A+M, Loh who still jams with his bandmates during spare time, shares more on the toughest part of his job in the advertising world and the proudest moments in his career.
How do you describe your management style?
Trusting. I find trust to be an underrated source of empowerment. Whether trust is given, earned or established, it changes the pace of things dramatically, with colleagues and clients alike. It's why I surround myself with people who I decide to trust in completely.
You can always find talent, but you can't always find people who will share your values and who will want to grow with you unless you build that trust. Trust lets them realise they have their own autonomy, and it helps them invest in the organisation in a self-motivated way. That's when you start forming a family and not just a company.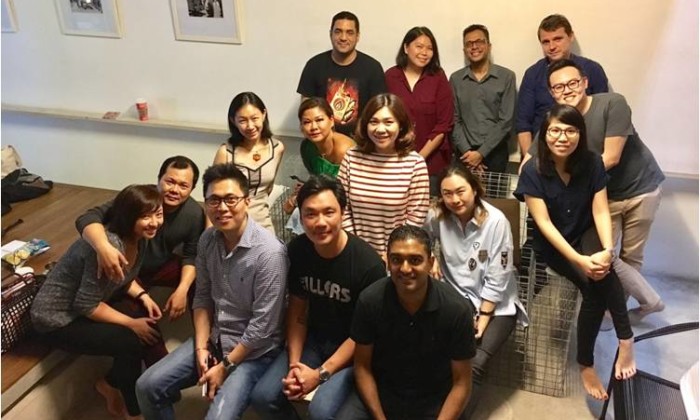 Who was the mentor who influenced you the most and how?
My father remains the most influential figure in my life. He built an amazing career for himself in the music industry, during a time when music and arts in general was under-cultivated, and not really seen as a place of opportunity.
He didn't care what others taught, though – he's an independent thinker. It's that respect for independent thinking that made him such a powerful motivator. As much as he taught me to love music, he wanted me to carve my own path in life and really pushed me to explore this love for advertising I found after music.  He even helped me land a job in McCann Erickson New Zealand, so that I really capitalised on my passion for advertising. It's humbling to think of the amazing opportunities my father afforded me. I never take it for granted.
Just a final word on mentorship and influence – I also feel that it's available for you in most people you meet, if you're open enough.
Everyone, from a client to an intern, has something to teach you. When you let them be themselves, people will start opening up.
It's one of those things I look forward to each day in my work, finding unexpected moments of wisdom.
What has been the proudest moment in your career?
To be perfectly honest, I feel this immense sense of pride and gratitude each day when I walk into my office. And, I will keep feeling this no matter what new achievements get unlocked in the future.
To me, to be able to do what I do each day is a great privilege, a great pleasure, that no matter what new achievements are unlocked, it's really this daily experience that I am most grateful for. Each day offers me an opportunity for me to do something amazing.  I can't really settle for any one period of time.
What inspires you the most?
My early morning runs. I get my best ideas and solutions when I am running, with the day just starting. There's something about that time of day that really refreshes me.
What's the toughest part of your job?
I've mentioned that trust is a big part of my leadership style, but what makes trust' so powerful is also the risk it carries - people can always hurt your trust, it's a reality in any industry.
The toughest part of my job is when I begin to see signs of trust weakening and, to make sure it doesn't negatively impact the bigger picture.
What has been the harshest thing said to you?
It was the day before I was set to take over as CEO. My predecessor called me into the room and warned me:
The day you take over this chair and become number one, expect to have no more friends in this agency.
He was teaching me to be cautious, and I am, but I still believe in striking that delicate balance between caution and trust. I don't want to just build a company, I want to also build a family in my company.
What do you do in your free time?
Family time is important. I try to get as much of it as I can. When there's extra free time left, I do some research on holidays the whole family can go.
I also love organising small parties at home, something intimate with just my closest friends. We take turns running them and it's a great mental sanctuary. We have good food and drinks, talk about everything with our guards down, while we let the kids run wild in a far corner somewhere.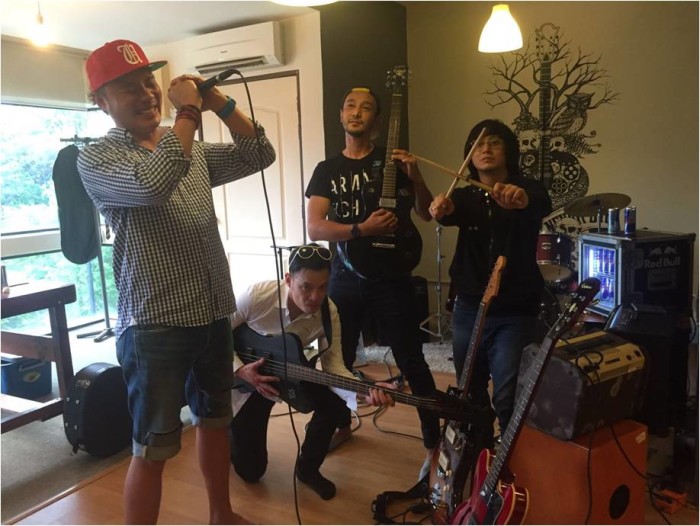 How do you ensure a proper work life balance?
You need to set strict rules for yourself, it's the only way. What's compulsory for me is to make sure I have two types of holidays a year. One for the whole family and one with just my wife. It's the minimum I ask of myself.
What is your favourite vacation spot?
I take pleasure in simple things. Good beaches, where I can go scuba diving with my wife, hit the bar, and also feel good knowing there's child care services nearby.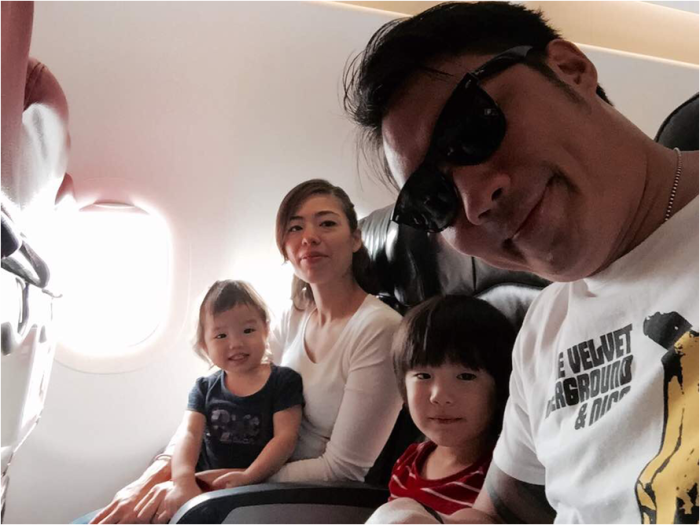 What's one piece of advice you would give to someone just starting out?
Don't worry about money when you're just starting out. What's more important is that you're able to identify and find solid mentors that you can look up to, and better yet, find solid mentors who are willing to give you guidance. This makes a bigger difference in your career trajectory than anything else.
I'd also ask that person to inspect deeply what their passions and interests are, and look for the brands that can satisfy those interests. Some brands expect specific skill sets of you, if that's what you want to learn, embrace that brand.
What issue would you like to see the industry change in 2017?
There isn't enough pressure to elevate the creative standard in our industry. Anxiety over numbers has left many to recommend and accept safe, conservative routes because they don't want to rock the boat.
There's this false perception that new, unconventional routes will come at a risk (and ultimately, a cost). It doesn't have to be that way at all, if we know our consumers well. This risk-aversion, or this cynicism towards creativity, is beginning to effect us. Malaysia still has a long way to go.