Meet Chanchal Chakrabarty, managing partner Asia Pacific and managing director of Malaysia at MediaCom.
Chakrabarty is reportedly one of MediaCom's most experienced and respected regional talents, overseeing a team of more than 100 across several countries. He's currently leading the P&G assignment across the ASEAN region and is actively driving multiple industry innovations.
Earlier this year, Chakrabarty was given an additional portfolio as MediaCom's managing director of Malaysia, which will see him relocating from Singapore to Kuala Lumpur next month. That said, his regional responsibilities as an Asia Pacific managing partner remains. He currently reports directly to MediaCom Asia Pacific CEO, Mark Heap who is based in Singapore.
In a recent dialog with A+M, Chakrabarty who travels on business trips very frequently, shared how he juggles between different hats.
How do you describe your management style?
We have this custom of putting a quote at the back of your business card that best describes what you do. Mine says: "Inspire, Enable, Empower the Team to Dream more, Do more, Become more". I believe that this encapsulates my management style as well.
I also strongly believe in transparency, hence I like to share an open relationship with the larger team from business heads down to the freshers. This is so that everyone in the team always has access to me, at any time for guidance and sharing.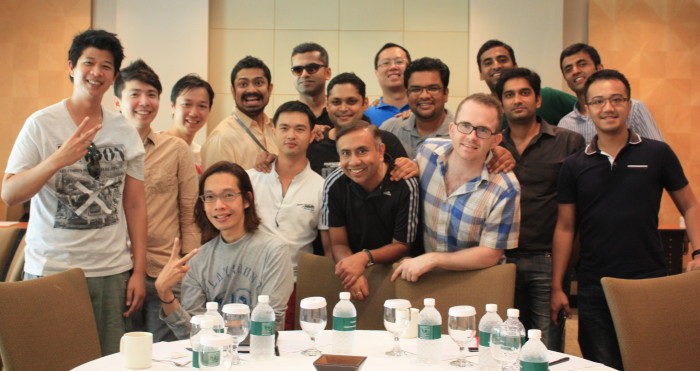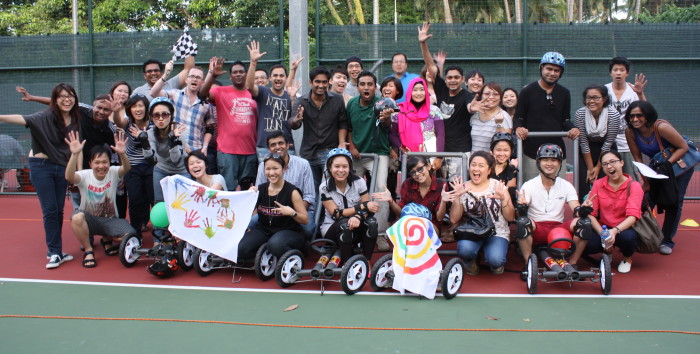 Who was the mentor who influenced you the most and how?
I have been in the industry for more than 20 years now and honestly, I have had the privilege of having many seniors, peers and teammates who have mentored, guided or inspired me as well as, helped me shaped myself as a better person and on a professional level.
I believe in whoever that adds to helping me to grow as a person, as well as professionally, and therefore can't be limited to only your seniors and bosses. In fact, there is so much I learn from the younger members (the so-called Millennial generation) of the team every day and even my 10 years old daughter. Their insights towards brands, technology and life gives me a very fresh perspective, which I greatly value.
For example, in a recent event organised by Mediacom APAC, we had a panel session with a few of the 14 year olds. One incredible insight we received was that while our industry is still living largely in the social media such as Facebook and Twitter, their lives surround the Snapchat world. They don't even have Facebook accounts. Plus, their perspective on brands communicating with them on the platforms they are on is so different that, we as marketing communication experts, need to recalibrate our thinking to appeal to them.
What has been the proudest moment in your career?
It's impossible to point to one moment as "the proudest" when you have travelled so many miles of your career. Even more so, since my personal belief is that a leader is made proud by the achievements of his or her team. One should share the pride in all the wins of your team. Like as a parent, you feel incredibly proud of every achievement of your child and the role that you as a parent have played.
Undoubtedly, winning a critical piece of business or award makes me feel incredibly proud. But what gives me more joy and pride are things like client appreciation emails or rewards for a team or an individual in the team, and seeing a younger talent in the team growing, taking on bigger challenges or even a team coming up with an incredible idea which has never been done before.
What inspires you the most?
My biggest inspiration comes from the successes of those who have worked in my team at different stages of life and grown to achieve greater heights. It gives me immense pleasure and pride that in some small way I have contributed in their growth. This keeps me going and inspires me to keep mentoring and contributing to the growth of others.
What's the toughest part of your job?
To constantly evolve your teams and yourself and be ahead of the curve in this rapidly changing environment. This is while not losing the core fundamentals in the sheer pace of things.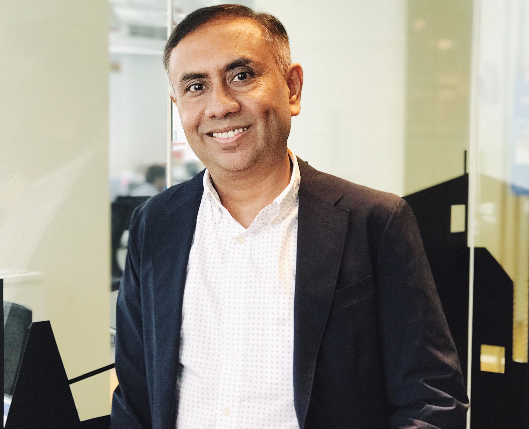 Hence, I try inculcating in my team the practice of:
Learn from the past, evaluate the current and imagine the future and be in this constant cycle of learning from and evolving.
What has been the harshest thing said to you?
The harshest is always said (or at least felt by you) by your closest! When I am not travelling, I spend some quality time with my daughter before she sleeps or Skype with her if I'm travelling.
Once I forgot to Skype her as I was busy with a client event, to which she said:
If your work and office are more important than your daughter, then your priorities are totally wrong!
She said it, in a very matter-of-fact way but the truth of it hits me hard and sunk in immediately.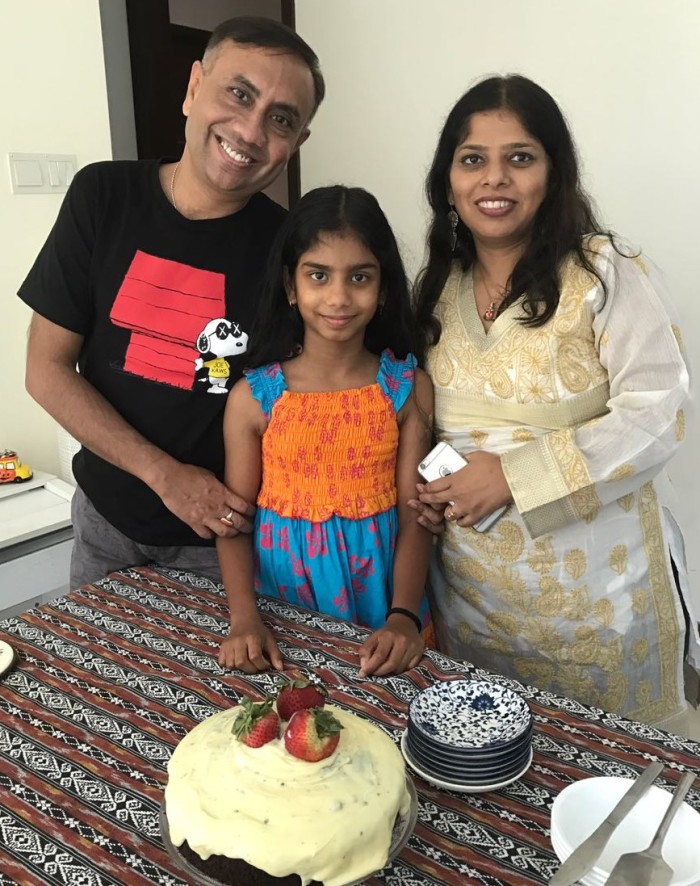 What do you do in your free time?
Spend quality time with my daughter and wife, and doing what they like to do. I also like to read books especially on the plane – my current obsession being the Japanese authors such as Murakami, Keigo Higashino and the latest addition being Hideo Yokoyama's incredible first English translation "Six Four", now waiting for his next "Seventeen" to be released next year. I'm currently reading Murakami's "Colorless Tsukuru."
How do you ensure a proper work life balance?
Might sound like a cliché but I am a believer of work life integration and technology has been the biggest enabler to that. It has really helped us in not missing out on precious life moments while managing work priorities.
I try my best to give equal priority to family and work and hence one integrating into the other helps me fulfill the priorities in both.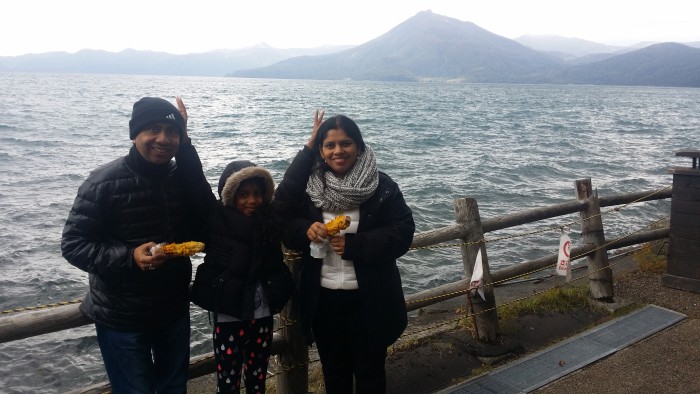 What is your favorite vacation spot?
I personally prefer world cities, spending time roaming around the streets, eating the local food, immersing into the local culture or just sitting at a square and observing people passing by. I have done this a lot in my younger single days.
However, we mostly end up vacationing as per our daughter's preference or interest now, choosing some places which would piqué her interest such as art destinations since she's passionate about art.
What's one piece of advice you would give to someone just starting out?
Someone starting out today has a plethora of career options to choose from (as compared to our times) and that could also lead to lot of confusion and uncertainty. It's become a fashion to blame Millennials to have a lack in stability in career but I find it's misplaced and it's only natural for anyone to be uncertain when faced with such a situation of abundance of options. Wouldn't we have done so as well?
Hence I would always urge them to try and match their passion and values with their career choice as that would always lead them to loving what they do and hence success. And if even after doing so they realise that what they had imagined is different from reality (which can happen at times), learn from that experience as every experience would help add to your being and help you grow in some way.
What issue would you like to see the industry change in 2017?
Transparency, accountability and authenticity in digital measurement. Digital has given us the ability to measure like never before, taking us from the era of small sample sizes extrapolated to the population to individual id's and hence deep insights into the lives of the consumers. But unless the data is measured with full authenticity and transparency we would never be able to harness the power of this data.
As they say with power comes responsibility. The walled gardens which are controlling the largest chunk of audience access need to suspend their vested interests and become more accountable and transparent for the greater good of the industry!