Ma Cherie, a hair products brand owned by Shiseido, has launched a static ad campaign featuring model Christine Mok for the first time.
The visuals feature a bird pouring honey onto her long flowing hair from a jug while she chills out on a floral balcony. The ad emphasises the feminine image of the brand and specifically promotes the brand's End Cure Milk and Hair Oil.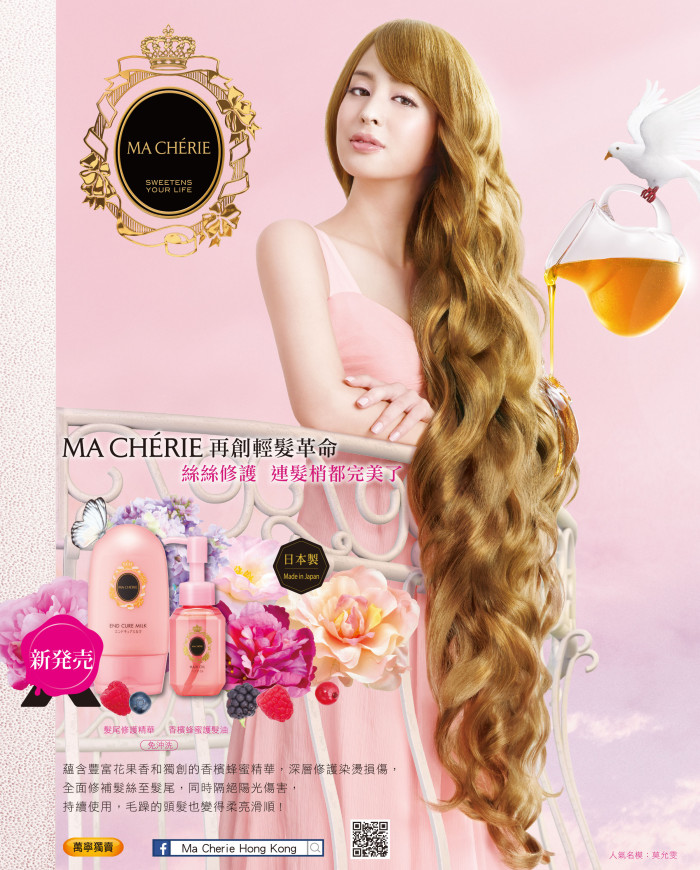 Zoe Chau, marketing manager at Shiseido's masstige business division, said Mok epitomised the need of modern women to pamper themselves and their demand for high quality products.
"This year, we selected Christine Mok as our Asian image model as she is keen on quality and will never settle for less. Her personality ties in with the brand concept of Ma Cherie because she always puts herself first and will always do something to reward and pamper herself," she said.
"Christina Mok is our new brand spokesperson so she will be featured in all ad campaigns promoting the brand and our products."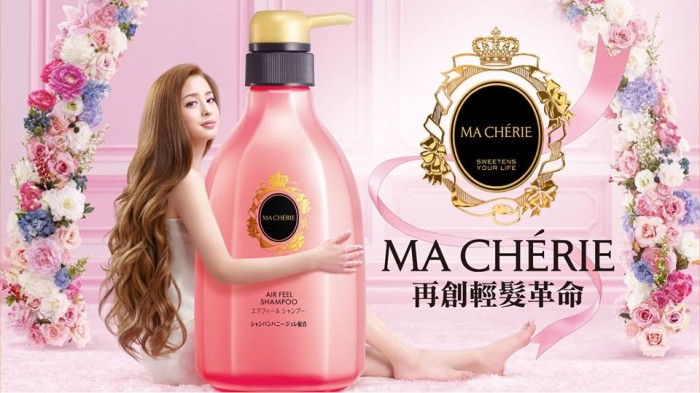 Honey is the highlight of the ad visuals, which alludes to the champagne honey jelly used in the brand's products.
"We wanted to make a strong visual statement to highlight this ingredient."
The static ad has been placed in MTR stations and on bus bodies, print media, in-store promotional materials, as well as social media sites such as Facebook and other digital platforms.
"We wanted to use various media platforms to maximise the public awareness of the new product and our brand.
"The outdoor billboards reach customers at street-level, building a network of ads along with those seen along MTR escalators. We also rely on online platforms to build brand recall and social media to spread the word-of-mouth."