On 15Â February, recently launched Netflix Asia put out a video post on its Facebook page for the new Dare Devil series that launched on its streaming site.
Just a day later, high from all the love in the air, a Facebook user named Liriek Jamie commented on the video thread with a rather morbid spam exploiting the love of family.
The post read: "Amen if you're reading this, your parents will die within five years. To break the curse, you must copy this (post) to 5 (other) pics. Good luck." The spam message then went ahead to say if you love your mom you should post it to 20 other pics.
And keeping true to all other spam messages that transcended generations, be it e-mail, SMS' or instant messaging, the thread warned of this one mythical girl who ignored this and her mom… died… exactly…. 365 days later.*queue creepy music*
In less than three hours, the cheeky little team at Netflix Asia responded to Liriek Jamie.
It said: "If breaking the curse means posting that to 5 pics, you should be worried. This is not a pic, it's a video."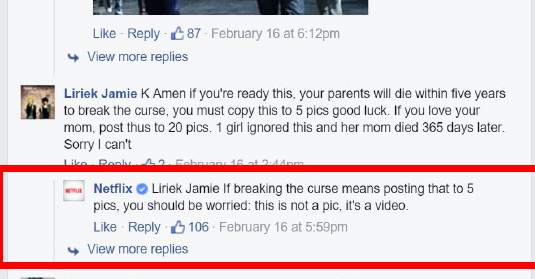 Ouch, burn!
The post won over mad love from Netflix's social media community. Check out the comments: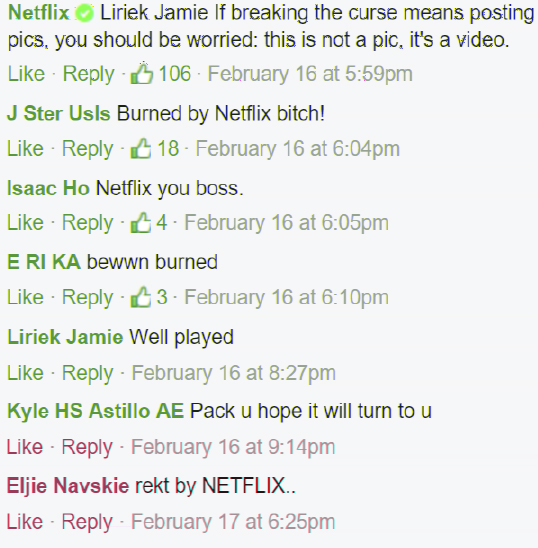 Well played, Netflix. Well played, indeed.