Late last year, Ryan Lim, co founder of local digital agency Blugrapes exited the company to lead his own shop, QED Consulting.
Blugrapes was an agency Lim has immense passion for and had first helped start up in 2006.
Along with two of his most trusted staff members at Blugrapes, Natasha Zhao and Freda Kwok, Lim launched QED Consulting in a bid to bridge the art of business with the science of digital to help businesses grow. Today, the company specialises in digital consulting for clients whilst providing training sessions for companies looking to enable their staff with better digital skills.
Lim (pictured) has over the years worked as associate marketing manager in Microsoft and product manager in Nokia. But he first got his big break into the ad world working for P&G's marketing team.
Here's a look at his journey into the world of marketing.
When was the precise moment you knew you wanted to do something on your own?
I wish there was a precise moment in my life when the clouds cleared and a loud voice rang out from the heavens telling me to go starting of my own! Honestly, it was a long deliberation process that brewed over the years.
However, I recall starting my entrepreneurial thinking years ago when my wife was expecting our first child and all I had was SG$2,000 in the bank. I was working for a multinational corporate and when suddenly there was a massive layoff.  When I entered the office that morning, there were hundreds of empty seats because three-quarters of the staff had just been laid off. It made me wonder if any one of us had done something wrong and how we could have avoided this fate.
I then realised that we had exchanged control of our careers for a supposedly stable salary. And I knew that I had to do something on my own so that I could be in control of my professional life.
Which year did you first start up? Who was the first client you had on board?
I started QED back in 2010 as a training outfit as businesses prefer to deal with entities for credibility reasons, than individuals. My first client back then was my good friend Sher-li (and we are still good friends!) who founded a very successful female entrepreneur (or more specifically mumpreneur, because these women are mothers) network known as Mums@Work. She heard of my digital marketing work and wanted me to guide some of her members. The results were encouraging enough for me to keep QED going.
How did you put your first team together?
I had to "bribe" or rather convince two of my most trusted and respected ex-colleagues from our previous agency, Natasha and Freda to pause their individual pursuits and try training and consulting work on a freelance basis. I was so relieved that they agreed (after many nice meals and pastries)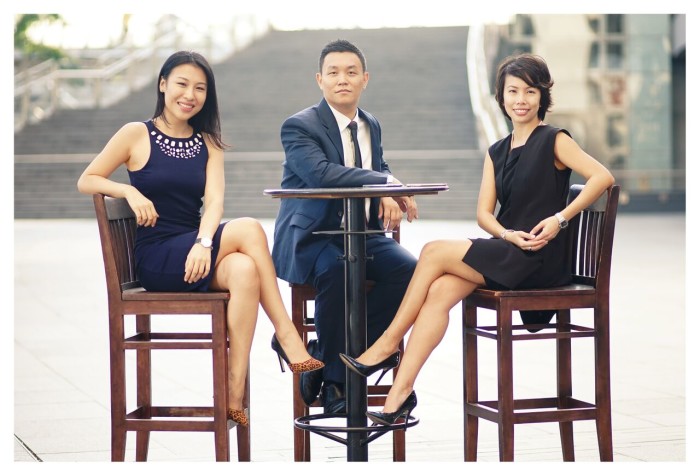 Consulting and training is very demanding on professional expertise, time and energy, and I wanted only the best to deliver the work and values that QED represents. Shortly after, the three of us collectively built sufficient business to formally have everyone work full time at QED and also become co-owners of the consulting firm.
What was one of the toughest moments in running your agency? How did you overcome it?
Thankfully, we haven't had any major adversities, but face a more consistent challenge of talent shortage. It is an understatement to say that the industry suffers from a dearth of digital talent, so what QED has resorted to is to develop our own rigorous in-house training and mentorship programme to grow and develop the talent pool within our firm. So we only need to look for potential hires with the right attitude and growth potential.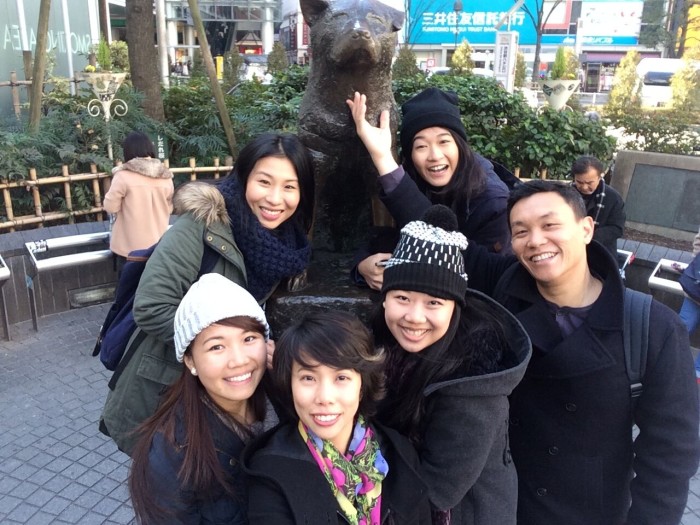 Were you afraid of failing? How did you handle it?
Honestly, I failed so many times that I can consider myself very experienced! So the fear doesn't grip me as much these days. Anyone who knows no fear, loves nothing. I love what I do, and so I naturally still fear failing at it. But success comes to those who fail more because they tried more than anyone else at achieving success!
Now, I try to maintain a healthy level of paranoia, not listen to myself too much and be paralysed by mere shadows. Instead, I often tell myself what I need to hear to keep me going forward and stay attuned to the trends and pulse of the industry.
How does it feel like to be your own boss? Could you ever work for someone else again?
It feels great, because I can bark orders and pretends that everyone listens! Seriously, the real joy of being a boss is to be the master of my own destiny. It's one of those paths that once you've embarked on, will be very hard to turn back. Though not impossible, it will be tremendously difficult to return to being an employee where decisions are seldom in your hands. I believe in having the autonomy to produce the best works that I would be proud of in many years to come.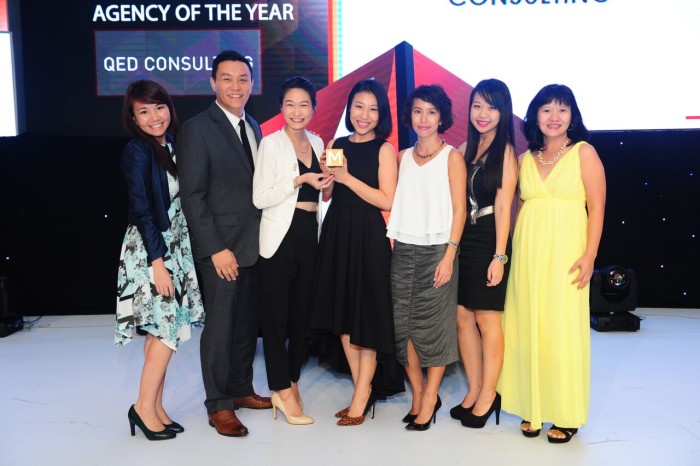 Pluses and minuses of being independent?
As independents, we are captains of our own destiny that allows us to navigate and invest nimbly according to what is right (market needs) than to be hampered by quarterly results. This also means that there is no insurance plan or mother ship to save us when we are in trouble!
Since failure is not an option, we become formidable opponents as we always go beyond the call of duty. We have to take full responsibility of our failures, but on the flip side we also can bask in the full glory of our successes.
As Yoda once said, "Do or do not. There is no try."
When you first started out, how did you market your agency and get clients on board?
QED never did any formal marketing, but our work was testament to the good jobs we did and the clients became friends who told their other friends. Because our philosophy was to help our clients and their businesses, not simply sell services and solutions.
Plus, we were the only ones who dared tell them what they ought to hear, and not just what they wanted to hear. It's easy to leave an impression after business meetings when I am the worst looking among my much better looking colleagues!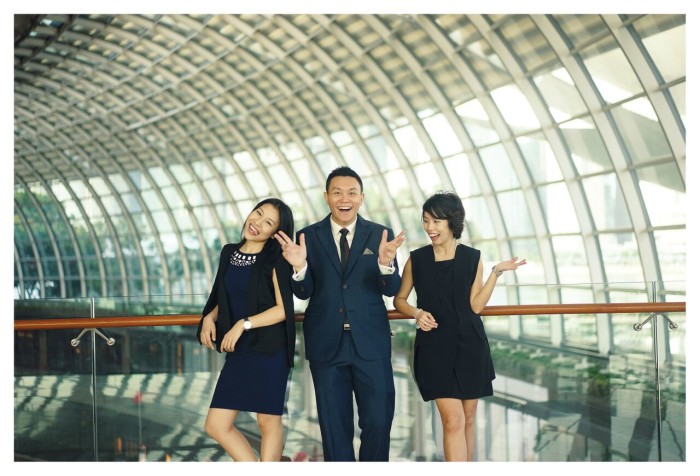 What was your first experience in the ad world? How do you think that shaped you?
I was hired by P&G before I graduated from NUS. It was love at first sight as I personally experienced the rigorous discipline that goes into marketing with a purpose. I then applied my formal training as an electrical engineer to further develop structures and systems within the art-form of marketing and communications for long term sustainability and scalability. This forms the DNA of what QED essentially does when we provide digital management consulting.
What have you taken away from your years in the ad world and implemented in your current business?
"There's a better way to do it, so find it" is a quote from Thomas Edison that QED as a firm subscribes to.
As digital management consultants, we are professional problem solvers of digital communications issues faced by organisations  So we are constantly searching and finding better ways to solving these increasingly complex issues. If we don't add value, we don't involve ourselves in the process as default. Too many people just want a piece of the action without actually adding any true value.
What is the one thing start-ups need to remember in this market?
Clients and consumers first, ego second.
What is one piece of advice you'd give anyone wanting to make it out on their own?
You have only one life to live. If anyone can still potentially fail at what they don't like to do, why not attempt at something that you are passionate about and gives you meaning?
Would you be open to buyout?
QED is always open to a potential business marriage, but never a fling. So woo us first!
Five year plan for the agency?
To be even more excellent than we are right now which means more research and development, and nurturing new talent to help more businesses better tackle increasingly complex digital communication issues. And maybe even get married along the way!
First team: Ryan Lim, Natasha Zhao, Freda Kwok
First client: Mums@Work
Founding year: 2010
Founded by: Ryan Lim
Claim to fame: As digital management consultants, we operate like the Kingsman secret service. Saving the world, but yet not laying claim to our work due to the confidential nature of our work. Our proudest moment comes from having been recognised for our works with Content Marketing Agency award for 2015. 
Clients worked on: Dolby, Estee Lauder, NU Skin, Alliance Bank, Yota Devices, LTA, MCI, Gardens By The Bay, HBO, Discovery, CA Technologies, Unilab, Manulife
Read also:
The Independents: Community by Victor Ng
The Independents: The Alchemy Partnership by Alvin Wong
The Independents: GOVT
The Independents: Blak Labs
The Independents: Asylum by Chris Lee
The Independents: Patrick Low's Goodfellas
The Independents: Formul8 by Fiona Bartholomeusz
The Independents: Wild Advertising & Marketing
The Independents: Addiction Advertising
The Independents: Up & Up
The Independents: Goodstuph by Pat Law
The Independents: Black Marketing by Chris Reed
The Independents: The Media Shop
The Independents: Ice Inc by Terrence Tan