Google has rewritten their search algorithm for the first time in about twelve-years.
Introducing Hummingbird.
Hummingbird focuses on semantic meaning instead of isolated keywords and phrases and affects 90% of all search results. That means extra emphasis will be placed on information that answers the intended meaning of the search rather than just providing a good keyword match.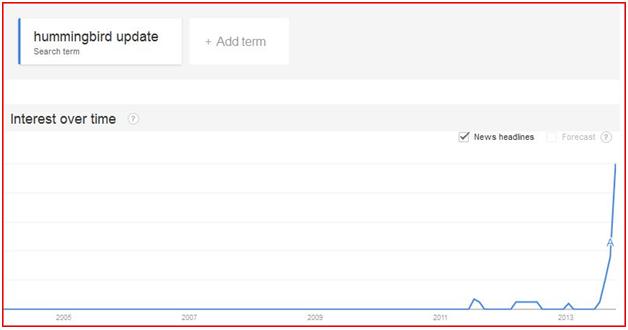 So SEO marketers, are you shaking in your pants thinking about the change?
Fret not! Aneesh Reddy (pictured), co-founder and chief executive officer of Capillary Technologies, has outlined five ways Hummingbird will change the search media landscape and how you can take advantage of new opportunities.
#1: Think mobile search
Hummingbird makes Google Search more semantic to adjust to the rise in mobile usage. That means that it will work more or less in the same way as Google Voice and Siri, which offer you answers to almost any question you ask. Think semantic queries like "Where is the nearest train station?" as opposed to bursts of words "train station Kuala Lumpur."
Aneesh Reddy recommends you to reassess your mobile marketing efforts. If Google is changing its algorithm to adjust to mobile users, the mobile users may very well be the majority that client-marketers want to target.
"Revisit your site's mobile-friendliness, how your offers look on a mobile device, the message for mobile offers, and especially the behaviour of your mobile customers. If you already have a large number of people purchasing from you via their phone or tablet, then you can leverage on your analytics in favour of the trend of mobile popularity."
#2: Tricky "Black Hat" SEO tactics are dead.
No more manipulative search exposure tactics! Google has all but officially taken a stance against tactics like jamming pages full of keywords, cross-linking from weak websites with overly obvious anchor text and anything else that relies on tricking, not persuading users. These tactics are merely lazy ways to manipulate the architecture of Google's algorithm and those days are officially over. Original content is the best way to optimise now.
"Focus less on keywords and more on content that answers questions in a meaningful way. Think in terms of how to address semantic meaning when you are developing content. Consider the meaning of individual phrases within phrases, and focus on creating content that matches that. Out with the old style of jamming your title and descriptions full of keywords; in with real, useful, actionable content," Reddy suggests.
In other words: Stop using Black Hat SEO.
#3: Social media is the new black.
Users love, want, need to be on social networks. With the current proliferation of mobile devices, users are relying more heavily on social media to find information than ever before. Google's search results have shown a clear, consistently increasing preference for social media results, which is one of the main reasons Google jumped on the band wagon.
Reddy says if your company is not on social media, now it the time to get on it!
"Stats suggest social media significantly impacts purchasing decisions and social media has a 100% higher lead-to-close rate than outbound marketing. Strategise and map out your social media efforts and make sure you have the talent to execute."
#4: Make room for content.
Content marketing is no longer an option, it's a requirement says Reddy. Compelling digital content is a powerful tool for businesses to engage with consumers in the Hummingbird era, and it cannot be ignored any longer.
It's wise to focus your efforts on content marketing rather than keyword matching. Make sure to employ a team of marketers who can create compelling content or develop relationships with content marketer. Having an in-house writer isn't such a bad idea either.
Content diversity counts, too: create video content, infographics, eBooks, white papers and more.
#5: Consumers first.
Consumers have evolved and marketers ought to evolve with them. Easily available and accessible information has been made Hummingbird's priority. The engine focuses on the behaviour of users and the searches they produce, and Google will seek toe address every new essential consumer behaviour with this update.
Reddy explains that Google is seeking, as it has continually for roughly a decade, to make its search engine more searchable. Users want information that is relevant to them rather than random content based on keywords alone.
So, what do you think? Is your company ready for Hummingbird or does it completely upset your SEO marketing strategy?