Google, for the first time, launches a digital training program Google Ignite in Hong Kong to help university students jumpstart a career in digital marketing at top companies.
The programme will provide a 6-month, pre- and on-job training by Googlers, experienced trainers and senior industry executives to individuals hired through the Google Ignite.
Courses include lecture series, case studies, mini-competitions and hands-on workshops on integrated marketing, digital marketing and analytics, content marketing, web/mobile site design best practices, just to name a few.
Final year students and recent graduates, who do not have full-time marketing job experience, can apply for the programme.
Participants will be asked to obtain the Google AdWords certification, which is an accreditation that Google offers to individuals who demonstrate proficiency in basic and advanced aspects of AdWords.
Certified individuals can then submit a job application through Ignite and get the job interview opportunity with Google Ignite's Corporate Partner in December 2015.
Dominic Allon, managing director of Google Hong Kong, said: "Enterprises face a growing challenge to hire people who can manage all of the new digital marketing platforms and tools, but there's a shortage of people who can do this well. With Google Ignite, we can begin to equip Hong Kong's youngsters with the digital know-how and data analysis capabilities they need to face the challenges and opportunities that this dynamic digital age brings."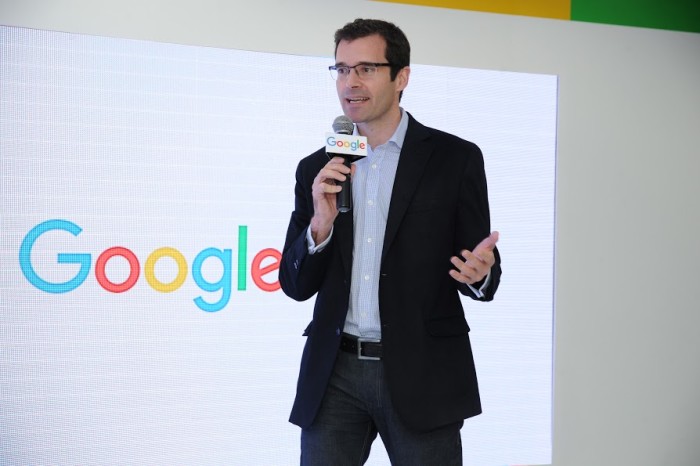 Participating companies include AMORE Pacific, Asia Miles, AXA, csl., Dentsu Aegis Network, German Pool, Hang Seng Bank, Lan Kwai Fong Group, Mannings, New World Development Company, and Shangri-la.
On the other hand, the search giant also kicked off "Helping Small Business Think Big" event in Hong Kong, exploring the digital challenges and opportunities facing by Greater China's small-and-medium businesses.
11 SMBs from across the region participated at the event, including Yilong carpets from China, a business that uses the web to find a global market for their handmade silk carpets; Store Friendly from Hong Kong, which offers flexible storage rental services and utilises Google Maps and YouTube to engage with their customers; and Four Winds, a custom furniture manufacturer from Taiwan using the web to connect with its customers globally.
Kevin O'Kane, managing director of Small and Medium Business for Google Asia Pacific, explained that "micro-moments" are times when consumers need to learn, discover, watch, find, or buy something and they reflexively turn to the closest device, which is usually a smartphone, to act on the need.
"Going digital for small businesses isn't just about e-commerce. Consumers are going online for so many reasons and have higher expectations than ever for immediacy and relevance when searching for information. In a micro-moments world, intent matters more than identity. To succeed, small businesses in Greater China must meet consumers in the micro-moments."