FCB Group Malaysia has bagged three new clients, with Carlsberg Malaysia appointing FCB for creative and social duties for its Asahi brand. Kronenbourg also picked FCB for the same duties.
Work for Asahi is set to roll out in the second quarter of 2019. Meanwhile, Kronenbourg and FCB have launched the 1664 Blanc Valentine's Day Campaign which rewards one lucky couple with a Valentine's Day experience worth over RM20,000. The campaign video received 3.1 million views, 20k reactions and 275 comments on Facebook at the time of writing.
Co-owner and CEO Shaun Tay (pictured) told A+M that the length of appointment for creative is one year, while social is for a period of six months. There was no pitch for both beer brands.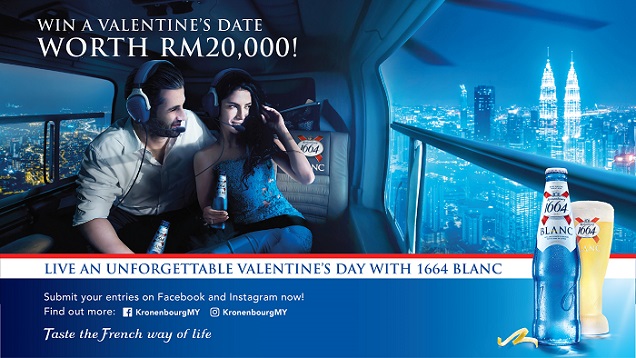 In the meantime, Levi's also picked FCB to take the lead on strategic and creative development for a major regional project in Malaysia and Indonesia which is scheduled for release later this year. This follows a pitch held in late 2018. The agency previously worked on Levi's in 2016 alongside its Jakarta office.
"Strategically, we were dead on for all three brands in terms of understanding their core essence and being able to connect it to relevant local audience insights," Tay told A+M. He added that creatively, the agency delivered ideas that were both consistent with the brands' point of views and designed to work well in the advertised markets.
"All three wins are the result of an amazing team effort not just on the pitches but consistently, every day and on every existing business to ensure that prospective clients see the potential results of choosing to work with us," Tay said.
He added that the agency is always grateful when clients validate its belief that size does not dictate success and that passion for creativity and a willingness to go full on for their business is what truly counts.
Read also:
Meet the CEOs: FCB Malaysia's Shaun Tay
FCB Group Malaysia makes slew of promotions
Local management team buys out FCB Malaysia