With media usually receiving dozens of media invites, we wanted to leave them with something that was not only interesting, but also left a good first impression – the media invite.
To stand out from the usual clutter of media invites, we decided to send something with an added touch of zest and liveliness to get their attention.
More importantly, we wanted to present a gift that was not only attractive, but functional. With the invite, it served as a hint of what to expect at the event – a good mix of serious business strategy with a dash of celebratory fun.
Every single aspect of designing the media invite was thought out to bring out the "post" theme. In line with this theme, we sent out post box coin boxes as invites with a "postcard" invite attached to the coin bank.
The mailer was specially designed to look like a real postcard – from its stamps, font type and colours. The invite details were printed and tied with a parcel string.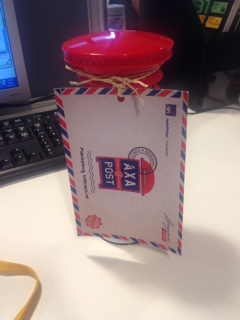 Symbolically, the post box itself aligned with the theme of the invite, while serving as a mini replica of the event venue's actual post box at The Post Bar at Fullerton Hotel.
The objective was to get the attention of the invitees and encourage them to RSVP to our event.
This media invite was directed at mainstream media – from print media to online media.
We were heartened by the attendance received from key newspapers, magazines and online sites for the event. Out of the total direct mailers sent, more than 50% attended the event.
The writer is Cheryl Lim, head of branding and external communications for Axa Singapore.
The Direct Mail Case Study is brought to you by Marketing Magazine in association with DMrocket.