An accomplished local creative, Calvin Soh has chalked up a list of accolades and senior agency titles to his name. Before starting his own agency Ninety Nine Percent, Soh held a number of senior roles at agencies such as Fallon and Saatchi & Saatchi. His last role before starting Ninety Nine Percent was vice-chairman and chief creative officer for Asia at Publicis.
Here's Soh's story.
How did you stumble into this industry?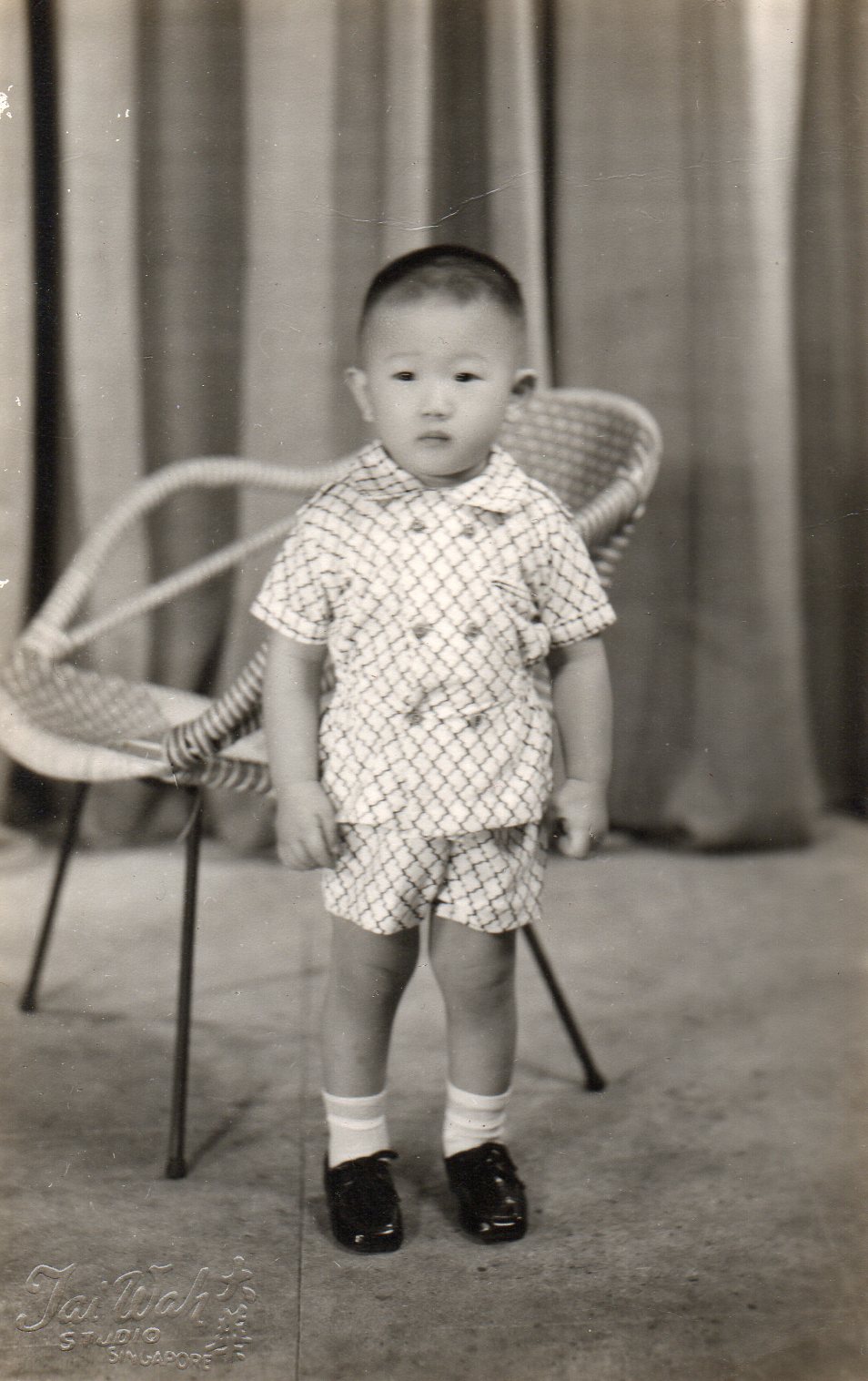 I came out from the army with four O levels in 1989. My father wanted to mortgage our HDB flat to send me abroad to get a degree. I knew myself well enough to know I'll return a father, not with a degree. So I took on odd jobs as a camera salesman at the Fu Lu Shou complex, a western food cook in the Tampines Junior College canteen, telemarketer, lifeguard, etc. For two years, I did that and tried to get into the Straits Times as a journalist. Was told you needed a degree to be one and that I only qualified to be a grade two clerk. Then I went for interviews in advertising agencies. I went to a local one, took a copy test and was told to wait for the call. Three weeks later I saw my concept on bus shelters.
I answered an Ogilvy direct ad with the headline: "We sell or else". I handwrote my resume and ended with: "Call me or else."
I got the call, but was told you needed a degree to be a writer, but there was an opening in traffic. I took it. I was so low down the chain, our dispatch riders made me buy them coffee.
So I stayed late to watch the training videos every night, tried to brainstorm with the creatives ... some teams were happy to, others were hostile. After nine months, I was given a choice of being a writer or an AE. I chose to be an AE.
For two years, I was AE, traffic and sometimes writer on the accounts I managed. After which I was voted employee of the year and won some awards for a print campaign.
David Droga called me up soon after. I was his first hire and I took a huge pay cut to join. We shook hands and said if it worked out, my pay would be restored after six months. If not, let's move on. And that, as they say was history.
Throughout my career, I took risks. I left Singapore to try my luck in the world's biggest market. I interviewed across the US before arriving in NY on the One Show award night. Somehow I managed to get tickets and attended the event. That night, I picked up two golds, a silver and a host of finalists. That night, the recruiters were all over me. Some people say I was lucky. Perhaps. But it takes a lot of hard work and risks to be lucky.
Now I've taken the decision to try something completely new. Naked like a new born babe all over again. And I quite like being naked.
How do you get inspired when you aren't?
Inspiration comes to you when you least expect it. But as long as you feed your mind, you learn to trust that it will come. The more relaxed you are, the quicker it arrives.
What's the most frustrating thing about being a creative?
None. I could've been a grade two clerk.
Proudest moment in your career?
Took my mum and dad to the CCA where I won a whole bunch that year. Prior to that, my dad thought I was a horse racing bookie, what with all the late nights and all.
A mistake in your career you won't forget?
I had an angioplasty at 34 because of stress. Never let work kill you.
Mentor you look up to most?
I had many. All the Saatchi crew, Fallon, London, Minneapolis, New York, Asia, etc. Everyone I met I learned something from – Claesson, Droga, Low, Royer, Ludwig, Wee, Choe, Guan, Higgins, Clarke, Madon, Lubars, Barrett, Barrie, Vescovo, Pearce, Williamson, Lescarbeau, Hanson, Roddy.
Advertising's not an easy business. What's the meanest thing you've heard someone say to anyone in the industry?
Hypocrisy. People who have done pro-bono/scam ads suddenly become legit and all high and mighty.
What about the harshest thing anyone has said to you in your career?
You write surprisingly well for a local.
And the harshest thing you have said to anyone at work. And do you regret it?
You write surprisingly well for an expat.
What's the dream brand you'd like to work on and why?
The Singapore Navy was my best client for the longest time. They brought the best work.
The best ads I've ever done were for my dad's obituary.
[gallery link="file" ids="43120,43117"]
Weirdest thing you've ever done in your career?
Dating my art director and meeting in the handicapped toilet. There are these bars you see …
What makes the difference between an average creative and a mind-blowing one?
Innocence. You have to believe.
If you weren't a creative, what would you be?
Creativity is a state of mind. So I'd still be a creative, but maybe in a different profession. Like banking.
How do you wind down on the weekends?
My son and I in Esquire magazine farming.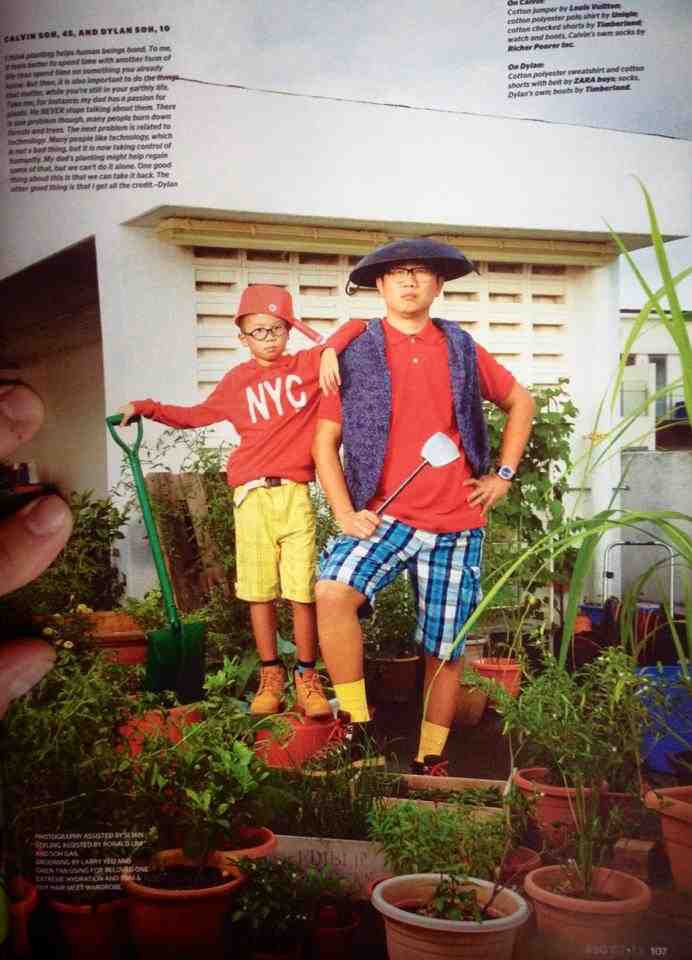 I don't have many photos of my career. Ask my friends to send as many incriminating ones that they might have.