Chow Kok Keong has held the role of ECD with Dentsu Utama for over a year now. He took on the role from TBWA\Tequila Malaysia. Chow has had many years of experience working in both Malaysia and Singapore.
Advertising + Marketing sits down with Chow to see what drives his passion for the ad industry.
How'd you stumble into this industry?
After I graduated from my three year course in Graphic Design at Nanyang Academy of Fine Arts, I didn't know what I wanted to do or what I wanted to be. Since I enjoyed drawing, I joined a local agency in Singapore as a visualiser. That's how my advertising career started.
How do you get inspired when you aren't?
I sleep early and wake up at 2am. Sometimes it works, and if it doesn't, I go back to sleep.
Proudest moment in your career?
When my daughter told my wife that I appeared in the newspaper - the picture was of me holding a poster. And my daughter was the hand talent in the poster. I felt proud and so did she.
A mistake in your career you won't forget?
Gosh… The mistake was embarrassing but I'd still like to share it.
I've mistaken Yang Yeo for Ng Tian It at an event held in Bali. I doubt he remembers that incident. Please accept my apology, Yang.
[gallery link="file" ids="87784,87783"]
Mentor you look up to most?
There are many. Ted Lim is one of them. He taught me how to be business minded yet award-winning. I'm still learning.
(Read also: Creative Catch-Up: Dentsu's Ted Lim)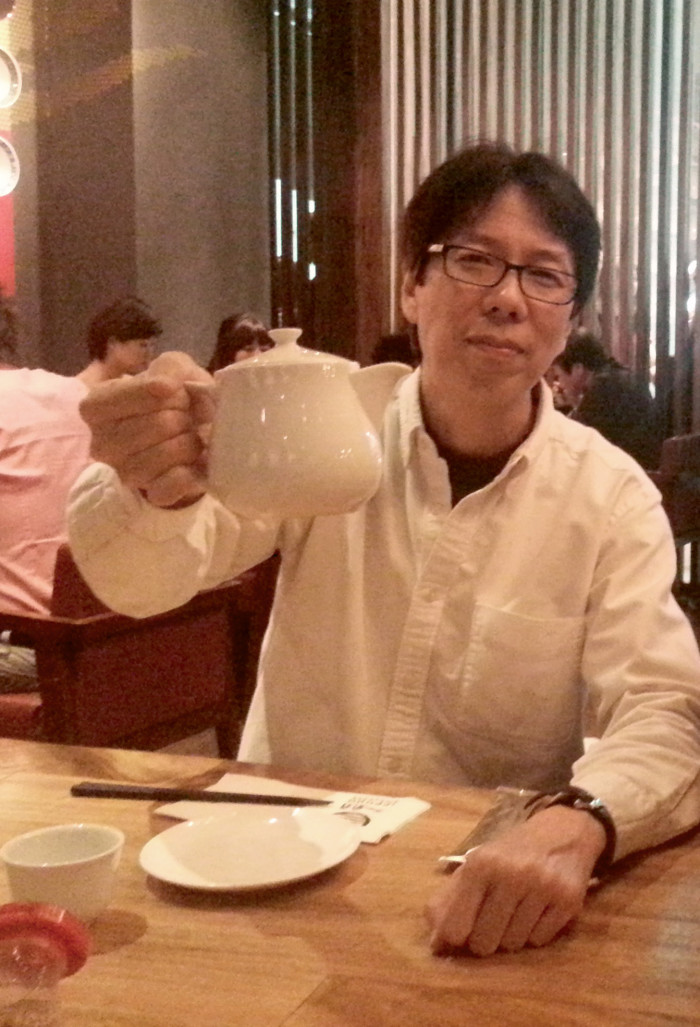 Advertising's not an easy business. What's the meanest thing you've heard someone say to anyone in the industry?
Your idea sucks.
What about the harshest thing anyone has said to you in your career?
You don't look like a creative.
What is the harshest thing you yourself have said to anyone at work? (And do you regret it?)
Get out from my room. Yes, I regret it.
What's the dream brand you'd like to work on and why?
I don't believe in a dream brand. I'd prefer to build one instead.
Weirdest thing you've ever done in your career?
I looked at the same print ad for an entire night.
What makes the difference between an average creative and a mind-blowing one?
An average creative gives up easily. A mind-blowing one never gives up.
If you weren't a creative what would you be?
An artist. I love to draw.
How do you wind down on weekends? 
I stay at home with my family, watch a movie, or go for a jog (Yes, I will do it next weekend).