CAMPAIGN: MIDO "A MARK OF TRUE DESIGN" INTERACTIVE E-SUPPLEMENT
CLIENT: SWATCH GROUP
CREDITS: NEW MEDIA GROUP
Background: The watch category is one of the fiercest marketing battlefields in Hong Kong. With more than 100 watch brands available in town, consumers have plenty of choices when they are in a chain store. Marketers work hard to get a piece of the pie with many established brands bombarding huge advertising budgets into major media channels. To many "low budget" watch brands, it seems very difficult to win the hearts of the consumers in this saturated market. Mido is a relatively low budget brand in comparison with other well-established brands in the Hong Kong market. We were looking for a better way to cut through the market and deliver a unique experience to our target audience and to make consumers engage with the Mido brand.
Strategy: The growing popularity of tablet devices provided an excellent opportunity for delivering a unique "brand story" of Mido. The uniqueness of the tablet experience is the interaction on a larger screen – ideal for presenting Mido's unique story. A tailor-made interactive supplement for the Mido watch was launched as the backbone for delivering the unique experience of the Mido brand. Mido partnered with leading tablet magazines NM+ and New Monday to produce and distribute a tailor-made supplement. Riding the huge download and readership base of NM+ e-magazine, the e-supplement of Mido reached a huge base of readers. Moreover, the multi-media team of NM+ was the most competent team for publishing the interactive e-magazine in Hong Kong.
Execution: The theme "A mark of true design" was used to underscore the classical design of the Mido brand. Moving graphics were designed to present the link between the design concepts of the Mido watches and classic architectural buildings. Style blogger Veronica Li was invited to demonstrate the different styles of the Mido watches for the Parisian Chic style. A feature video was incorporated into the supplement for demonstrating the various styles. Additionally, interactive games were used to visualise the link between Mido watches and classic architectural buildings.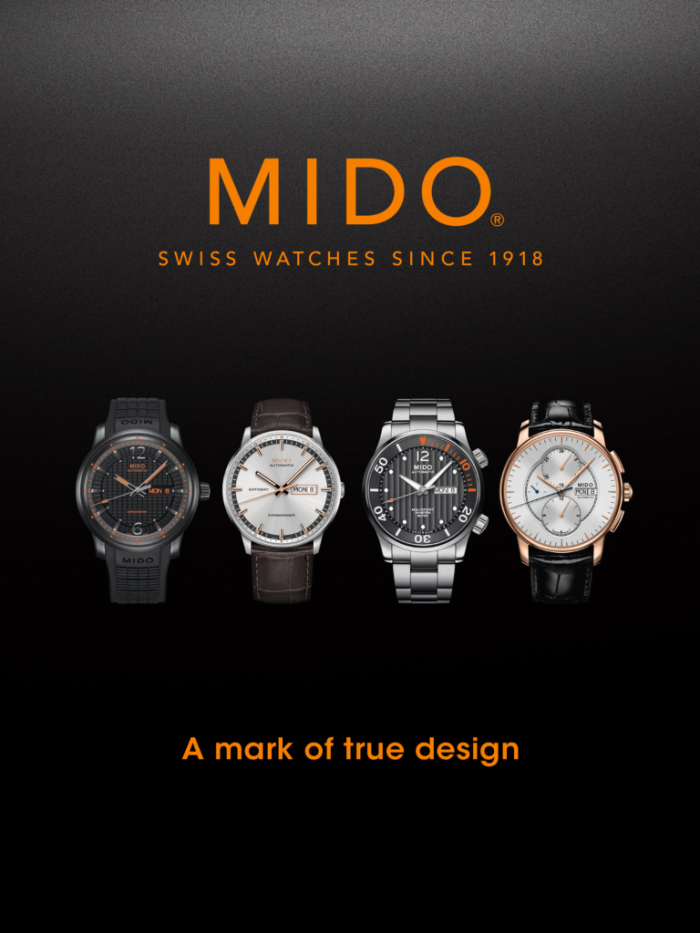 Results: The strong readership base of NM+ e-magazine meant the e-supplement of the Mido watch was exposed to more than 100,000 users. According to an internal survey, more than 80% of the e-supplement readers agreed they had a more favourable impression towards the Mido brand and more than 90% agreed they had more understanding about the design concepts of Mido. The e-supplement of Mido became one of the most interactive e-supplements in the watch category and set a high standard for competitors. The e-supplement was adopted as a supplementary sales tool in the Mido shop and received positive feedback from the sales people of Mido.