Mother's Day is around the corner and brands are showing their softer side.

Many have come up with heartwarming campaigns to help commemorate this special day which celebrates the bond between mother and child. Here are some we spotted from the region

Read also: P&G's dramatic new spot set to give goose bumps [VIDEO]

Ogawa

Massage chair brand Ogawa Singapore made a video which follows the story of a mother going to her son's mother's appreciation school event and her thoughts on how she wishes she can be part of his inside world. There is a twist midway when her son starts expressing his love in sign language – signifying that she has a hearing impairment. It progresses showing how the boy painstakingly learnt the signing from one of his teachers in school and practiced for this special moment.

The video has garnered 67,489 views on Facebook 1,022 reactions and 1,300 shares. It also gathered about 20,000 views on YouTube.

Watch it here:


AIC

With a focus on grandmothers who are mothers too, service care providers AIC took on a heart warming stance, stressing the importance of giving elders the freedom to stay independently at home and in the community for as long as possible.

The spot "Happiness" follows the story of an 80-year old grandmother who goes to the market to get some fish for her visiting son and the community which interacted with her as a result of that action. She reflects on how she values living in her own home and a community that she is familiar with.

The video was conceptualised by Addiction Advertising with AIC doing its own media buy.

[embed]

]

National Museum of Singapore and The British Museum

The National Museum of Singapore and British Museum took a more humorous approach to help promote their latest Treasures of the World exhibition.

Partnering with Blak Labs for this Mother's Day special, the poster encourages people to bring their "mummy" to meet the one at the museum as a potential outing idea.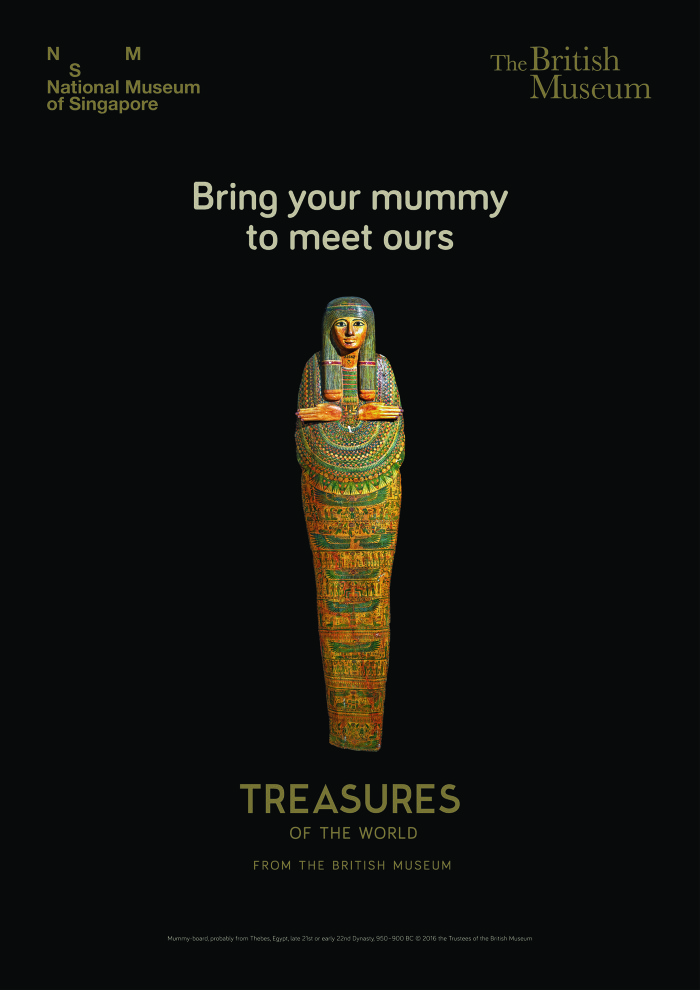 SKII
Shows the journey of a mother's relationship with her daughter from her growing up to her wedding and how her simple reassuring touch has comforted and encouraged the latter throughout her life. The video ends with the mother touching her face and realising she has aged and the daughter giving her the same reassuring touch. The video has gathered about 740,000 views on YouTube in two weeks since its posting and has about 119 likes.
Watch it here:
[embed]https://youtu.be/ji15ayLxEgE[/embed]
Bosch Home
Kitchen appliance makers Bosch Home ran a campaign to find out what kind of comfort food Singaporean mothers prepare for their young, the first video was released on their Facebook Page yesterday and will continue as a series.
Watch it here:

Swensens
F&B brands jumped on the Mother's Day bandwagon by creating an ice cream cake especially for the occasion to encourage customers to commemorate the day with a sweet gift. The cake is called Sprinkles of Love and features a pairing of hazelnut ice-cream, sandwiched between two layers of decadent chocolate brownie, encased within a layer of glossy white chocolate fudge - concocted to impress the mother.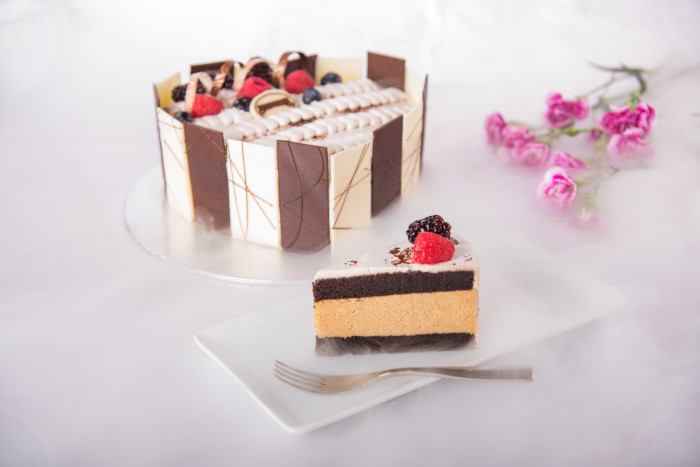 Spotted anymore sweet Mother's Day campaigns? Share them below.