For the entirety of June, Marketing will be putting the spotlight on each of the category winners at the Agency of the Year Awards 2017 Hong Kong. A new category – including an overview of the winning agencies – will be featured every day, going from A-Z.
This category has been supported by The Trade Desk since 2016.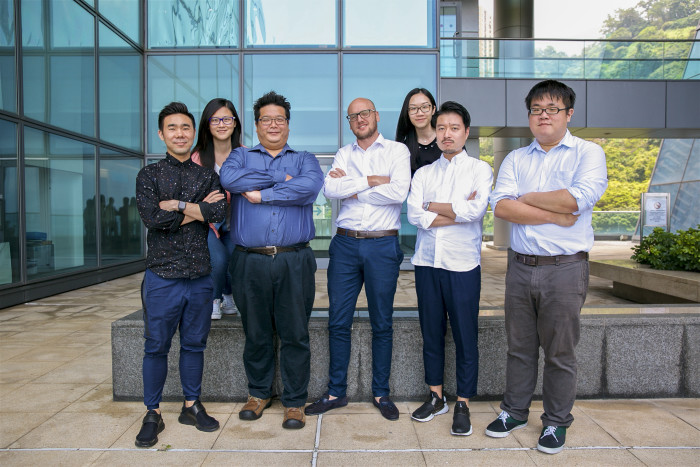 Gold: OMG Programmatic
Owned by: Omnicom Media Group
Headed by: Bradley Dowding-Young, head of programmatic
After winning bronze in 2016, OMG Programmatic, formerly known as Accuen, Omnicom Media Group's programmatic specialist division, has stepped up to snatch the gold award in the programmatic category.
2016 saw the agency pick up two new clients – Volkswagen and Unilever, adding to its portfolio, which includes FedEx, Cigna, Wyeth and McDonald's.
To connect with diverse audiences and develop long-term communication through multiple technology stacks, OMG Programmatic developed a cross-platform strategy for McDonald's which targeted users via location.
It collected their unique identifiers and cross-matched that with their footprint analysis to engage either in-office or on home devices through IP matching.
As a result, it has driven an impressive number of customers to visit the store.
As programmatic has advanced quickly in the market, the company has increased the team from four to seven in the past eight months. Bradley Dowding-Young has replaced Adrian Teh as head of programmatic, with 10 years of digital experience from OMG and Guardian News and Media in the UK.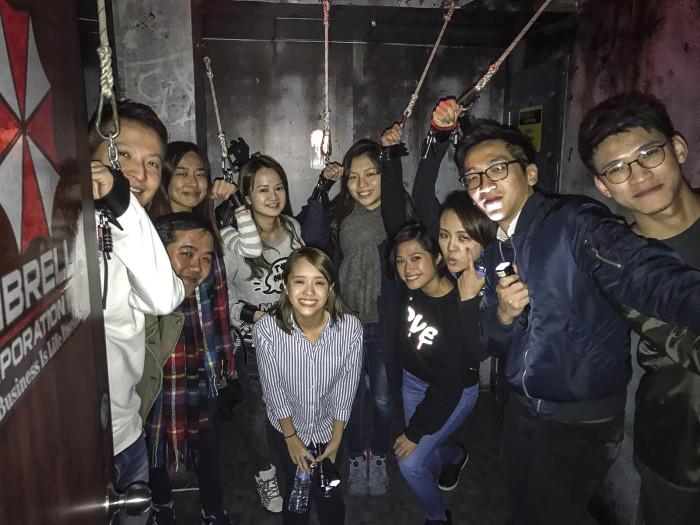 Silver: Xaxis Hong Kong
Owned by: WPP
Headed by: Andy Chung, managing director
Last year's gold winner in the programmatic category, Xaxis slips one spot to second place this year. However, it doesn't diminish its strong business performance last year.
To drive innovation in the programmatic space, the agency's key product "Xaxis Sync" lets advertisers synchronise their ads on second screens (mobile, tablet and desktop) by detecting the signal of their TV ad or competitors' TV ad once it is being broadcasted on TV channels such as Jade, Pearl, Now TV, etc.
Xaxis counts itself as the only programmatic advertising company in Hong Kong that is offering that kind of multi-screen style solution. Clients who have already used this new "Xaxis Sync" products are DBS Bank, Hotels.com, Maxim's Caterers and Studio City.
In November 2016, Xaxis Hong Kong and Google Hong Kong jointly launched a new product called "Xaxis View", which allows its clients to programmatically buy YouTube inventory using audience data from Xaxis' DMP Turbine based on the system integration between Turbine and Google's DoubleClick bid manager. Currently staffed by nine employees in Hong Kong with a back up of 45 employees in the regional Xaxis APAC team, its turnover rate was 11%.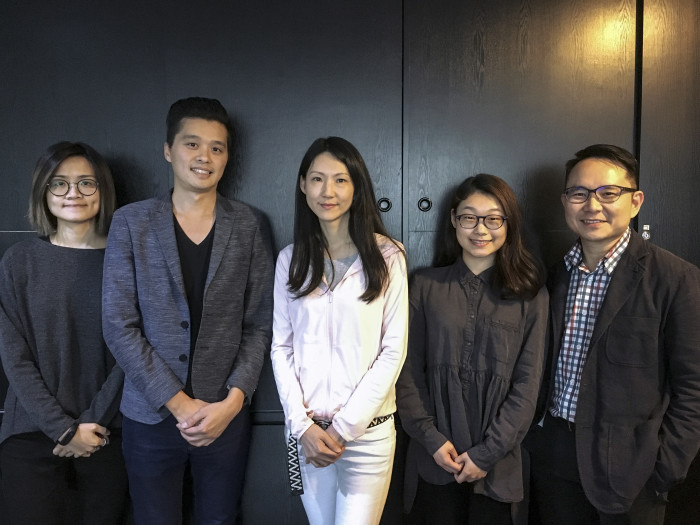 Bronze and Local Hero: FiveStones
Owned by: Numiracle Group
Headed by: Alex Yeung, managing director
Taking third spot as well as Local Hero in the Programmatic Agency of the Year is FiveStones.
FiveStones is a digital marketing consultancy native to Hong Kong, and has grown in leaps and bounds since its inception eight years ago.
Founded in 2009, it earned its name by being a trusted service provider of DoubleClick by Google in the Asia Pacific region – the first such partner in Greater China.
FiveStones' expertise in this sector allows it to offer solutions ranging from an outsourced ad operation workforce, a creative or digital buying team, all the way to training and consulting on a variety of technologies and tools.
As the digital marketing industry is fastgrowing and ever-evolving, FiveStones has provided programmatic buying services since 2013, and its customers and sales volume growth have both skyrocketed over the past few years.
Its expansion has covered four countries in just six months, with offices now located in Hong Kong, Sydney, Shanghai, Taipei and Singapore.
Key clients include, 3HK, Asia Miles, TripAdvisor, The Economist, BBC, CNN, Google, GroupM and Chow Sang Sang.
The company's name has its roots in the Bible story about how King David defeated his giant enemy Goliath with just a sling and five stones.
FiveStones prides itself on its commitment to clients, understanding their business challenges and providing well-suited solutions with best-in-class services.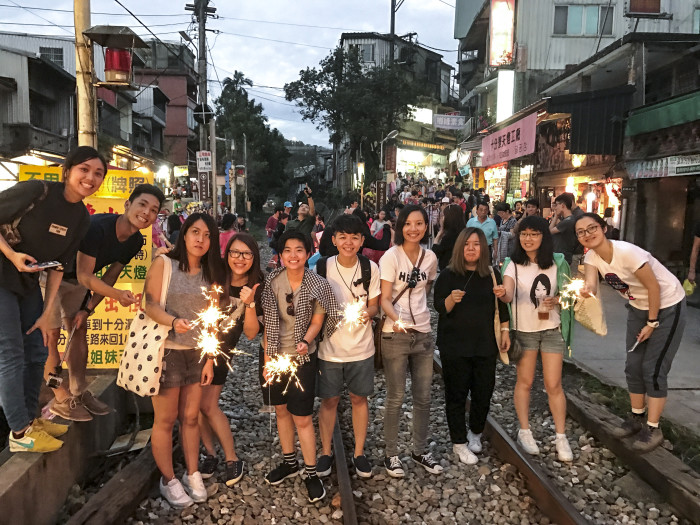 Bronze: MEC Digital Performance Hong Kong
Owned by: WPP
Headed by: Antony Yiu, head of search and performance, Asia Pacific
This year, MEC Digital Performance Hong Kong breaks into the top three in the Programmatic Agency of the Year category.
With no clients lost last year, the WPP agency handles 17 client accounts, including DBS Bank(Hong Kong), FWD Insurance, Wynn Macau & Wynn Palace, Trinity Management Services, Manulife Hong Kong, Hysan Development, Boston Scientific, Hong Kong Airlines, Ctrip Hong Kong, Zuji Hong Kong, Regal Hotels International, Sino Hotels, New World Hotels & Resort, Hong Kong Disneyland, Swire Hotels, Park Hotel Group and Lane Crawford.
To establish the firm as a leading programmatic and digital performance agency with strong expertise, as well as innovate digital media buying and planning in programmatic with the introduction of new ad formats and technology partners, last year saw MEC partnering with existing offline vendors to identify digital technologies such as iBeacon to further enhance the measurement of offline channels.
The agency also worked with new technology start-ups to introduce new ad delivery methods and ad formats, including dynamic feed generation and dynamic creative optimisation for programmatic buy.
In 2016, MEC increased its team to 23, including three key hires with Sherriff Jia as associate interaction director; Jamie Ng as senior interaction manager; and Chloe Lai as social media manager.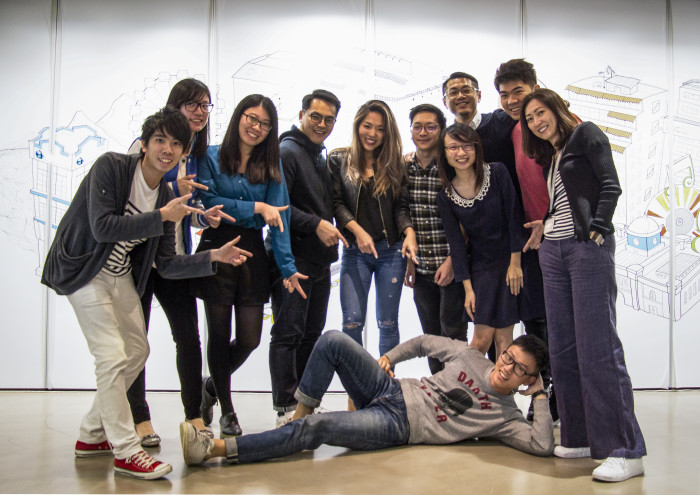 Finalist: Amnet Hong Kong
Owned by: Dentsu Aegis Network
Headed by: Anna Chan, regional managing director
Amnet Asia emerges as a finalist in the Programmatic Agency of the Year category for its work with Citibank, FrieslandCampina, Microsoft, Rosewood Hotel and Standard Chartered Bank.
Amnet describes itself as "the programmatic experts for the Dentsu Aegis Network".
The agency specialises in programmatic, planning, analysis and activation of audience data.In Asia, the agency was set up by Anna Chan in Hong Kong.
As of 2017, Chan now heads up eight offices across the APAC region, with a total of 76 employees. Key clients include Citibank, FrieslandCampina, Microsoft, Rosewood Hotel, and Standard Chartered Bank, with impressive tenures and retention rates.
In 2016, Amnet launched Spectrum – a plugand- play premium PMP offering for Singapore and Southeast Asia where thematically relevant sites and audience segments are offered together; and initiated the first programmatic trading deal with LinkedIn, providing clients with access to exclusive audience segments across Asia Pacific through premium LinkedIn inventory with high viewability.