Adspend in free newspapers increased again after a two-month YOY decline, according to admanGO.
The bounce back with a 13% YOY increase was mainly driven by pharmaceuticals and healthcare, travel and tourism services, retail and toiletries and household – the adspend by Yamatoo accounted for 5% of the overall adspend in the segment.
The report shows that the local adspend in April was similar to the spending in March at HKD$3.3 billion, recording a drop of 12% when compared with the same period in 2015.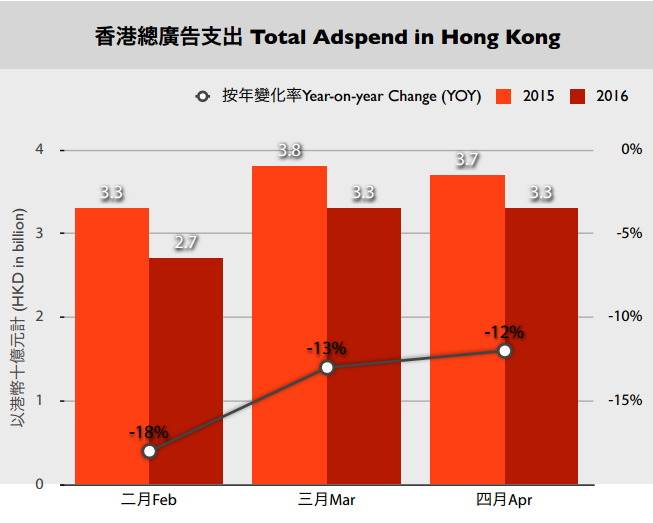 All media except free papers and radio were still at the downside with a double digit YOY drop in adspend in April.
A.S. Watson Group's ad expenditure was doubled against the previous year and accounted for 36% of the adspend from retailer. Meanwhile, Kimberly-Clark – Kotex also made a triple growth in adspend and was 6% of the adspend from toiletries and household.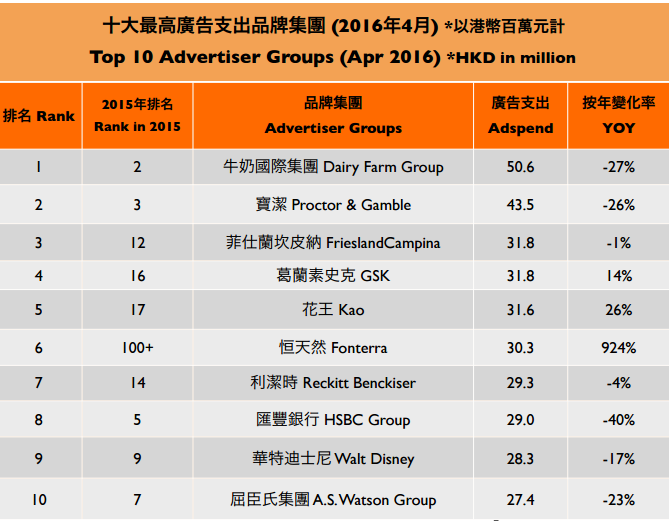 The 32% YOY increase in adspend by health and beauty food marked the highest growth among the top 10 industries, and the top spender slimming Supplements recorded a significant 82% YOY growth in adspend.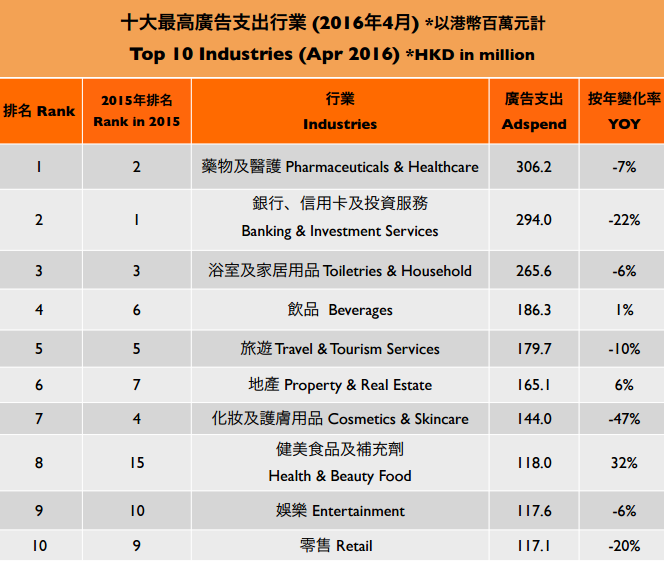 Jintan was the biggest spender in health and beauty food to advertise its product 'Fat Control'.
While TVC and print ads were the key channels employed by most of the products from health and beauty food, while slimming supplements mainly advertised in Roadshow and buzplay.
There was also a remarkable growth in adspend for Anlene and Anmum milk powder by Fonterra and both brands gradually changed their strategies to target adults and pregnant women instead of infants this year. The overall adspend by Anlene in April was also doubled when compared with the previous months.