David Chan - formerly CFO of Publicis Media Hong Kong - was promoted to MD of Publicis Media Hong Kong. While the appointment was already effective in June, Publicis has only recently officially announced the move, amid the announcement of several changes to the China leadership team, outlined below.
Chan has been working in Publicis Groupe since November 2003 and started his career as assistant finance manager in ZOH. In June 2016, he was promoted to CFO of Publicis Media Hong Kong and further advanced his career in June 2017 to be managing director of Publicis Media Hong Kong.
(Read more: Leo Burnett Hong Kong CEO Alex Lee steps down)
Sapna Nemani, Starcom CEO has now taken on a newly created role as Publicis Media chief intelligence officer, while Scarlett Shih, Spark Foundry CEO has left the company to pursue new endeavours.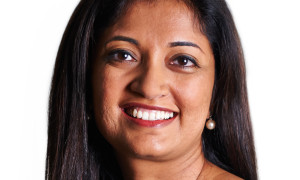 Wee Ching Ian, PMX COO has been promoted to Starcom & Spark Foundry China CEO, and Ellen To has moved into the role of Zenith China CEO.
[gallery link="file" columns="2" ids="193213,193212"]
These appointments have been effective since 1 September, following the recent promotion of Vivian Zhu to CEO of Blue 449 China.
Bertilla Teo, Publicis Media's Greater China CEO, said the changes are part of the plan to sharpen Publicis Media's transformation agenda in: client interaction, experience, tools, platforms and investments.
Sapna Nemani has held a number of positions in the group with recent roles as chief strategy officer of Starcom Mediavest and CEO of Starcom China. In this newly created role, Nemani will be tasked with driving new data based solutions and initiatives for marketers across all 5 agency brands.
Wee Ching Ian joined the group in 2002 and has worked in management positions across Publicis' Singapore, Japan and China offices. In her most recent role as COO of PMX, she established digital partnerships such as global strategic partnership with Tencent and Alibaba's uni-marketing partnership. Her new role will include building on the brand identities of both Spark Foundry, which rebranded globally this year, and Starcom.
(Read more: Publicis Groupe and Alibaba strike partnership, Publicis Media rebrands Mediavest | Spark to Spark Foundry)
Ellen To has been running Starcom Guangzhou for the past few years . In her 10 years with the company, To and her team have been responsible for winning a myriad of new local clients. She will now lead Zenith in delivering its ROI+ approach towards marketers, building the full consumer journey, business transformation and machine learning efficiencies.
Vivian Zhu was previously chief digital & innovation officer for Publicis Media China where she managed partnerships as well as driving new opportunities with industry start-ups. She has worked with advertisers including P&G, Mars, ABi, Mead Johnson and Richemont.
These new appointments follow the recent promotions in Hong Kong and Taiwan. In Taiwan Irene Chang, formerly MD of ZenithOptimedia Taiwan was promoted to MD of Publicis Media Taiwan and in Hong Kong David Chan formerly CFO of Publicis Media Hong Kong was promoted to MD of Publicis Media Hong Kong. Both report directly to Bertilla Teo.
"It is great testament to our company commitment in talent that we are able to find the strongest candidates for these positions internally. I have every confidence that Sapna, Ching Ian, Vivian and Ellen will be successful in their new missions," said Teo.