This is a sponsored post by Media Prima.

Have you ever noticed when you workout in a public gym, you will hardly find Muslim females there? Do give them the benefit of the doubt, it's not that they do not want to get in shape and stay healthy, it's just due to the inconvenience of having to dress modestly and wear a tudung while working out.
A short exercise routine, even the simplest hand stretch, is one of the most vital daily habits to promote healthy lifestyle. These simple workouts don't necessarily have to be sweat-inducing exercises, especially for those who are time-deprived in this fast-paced and hectic lifestyle.
There will be no more excuses for Muslimahs to procrastinate with the inception of this WANITA app, as long as they are able to make time at home just by squeezing in a few minutes for an ideal fitness routine. It's easy to avoid being completely inactive now!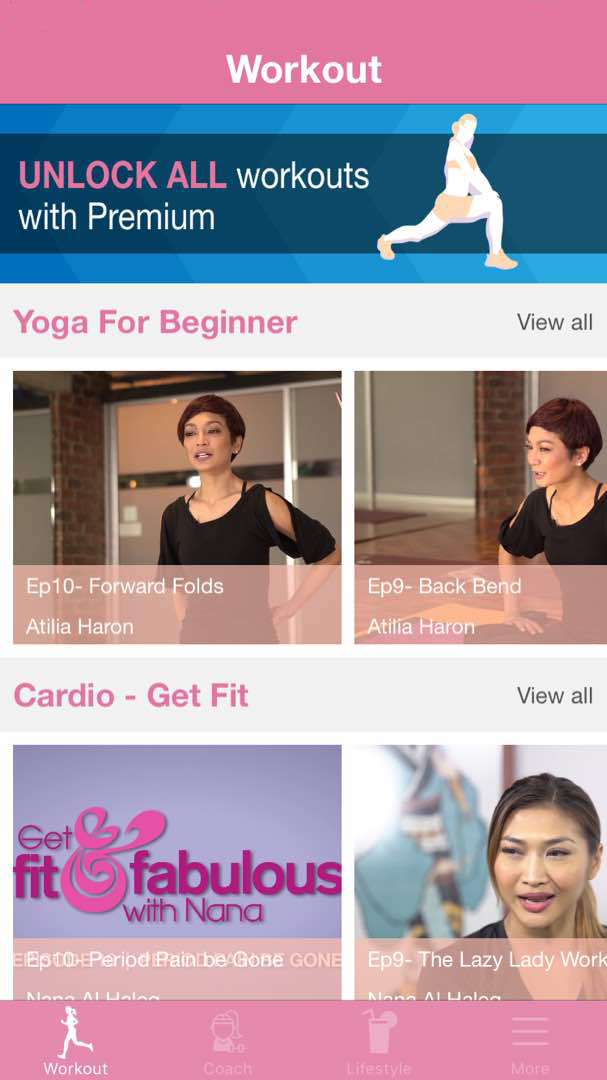 The inability to resist mouth-watering food in Malaysia and lack of time and effort to undergo regular fitness routine has resulted in Malaysia becoming one of Asia's fattest countries with a high obesity rate. Studies also found out that there are restrictions for Muslimahs to attend a gym due to religious reasons. They face many barriers to sports and exercise in public, such as hijab bans at swimming pool or public gym, and religious intolerance.
Media Prima Labs recognised the gap in the fitness market for Muslim women and was inspired to develop a personalized fitness app tailored for Muslimahs who don't feel like they can comfortably attend or subscribe to public gyms or fitness classes.
This debut women fitness app named WANITA is passionate about helping Muslimahs with their fitness and beauty goals packed with video tutorials by local certified trainers and health tips to resonate with our target audience. Amongst the trainers involved are Atilia Haron, Nana Al Haleq, Murad Zaidi, Ruzaiyati Ahmad, Ais Rashid, Hanif Shawn and Dhiya Aizat.  Users can gain access to various light-weight fitness videos covering Yoga, Lean Body, Zumba and High Intensity Interval Training (HIIT) exercises which are easy to follow and learn.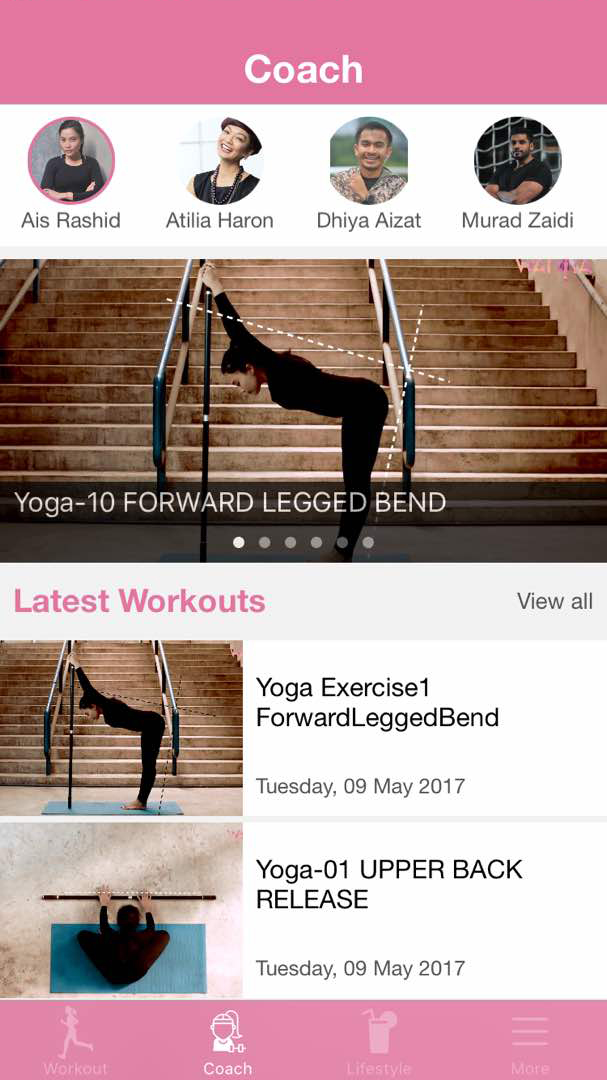 Apart from that, Media Prima Labs understands the general needs of the female population to not only stay fit and healthy but also to look good. Hence, in the upcoming phases, there will be a vast library of beauty, fashion and self-care tips to help Muslimahs stay attractive and confident. Make-up tutorials will also be featured soon. In short, everything related to women can be found in this WANITA app!
In addition, in-app purchases are also available. WANITA offers premium content equipped with exclusive tutorial videos with higher difficulty level that includes Yoga Sticks, Back Roller Therapy and Fat Blaster (therapy for slipped disc patients). Both free and premium users will have their app updated with new videos and features to make sure users get fresh new content and latest app features constantly.
To find out more about the app, watch this video. The WANITA app is available for free on Apple App Store and Google Play Store now. Users can also get the premium contents unlocked with only RM7.90 monthly in the app.
So ladies, what are you waiting for? Sit less, move more!