People across the world are obsessed about taking photos of themselves. No matter if you love or hate this trend, it's hard to get past a day without consuming or taking a selfie.
It has given brands the opportunity to better engage digital users and to spread branded content with lower ad budgets.
See how Samsung has bagged a hefty response from the Hollywood stars' selfie at the Oscars.
The buzz term has recently been picked up by Nanjing 2014 Youth Olympic Games in China with a new hashtag campaign encouraging athletes to share photos with #yogselfie.
Jordan Sun, creative director at Vizz Group, the creative agency behind the campaign, says social media has changed users' desire for personalisation to aggressive self-expression.
"Social media is not about big ideas, it's about viral power. To get the best viral effect you need to tie content into trending topics such as a selfie," he says.
"The social era has unlocked users' desire to express themselves, or in another word, to show off to others. They are ready to present themselves, and more than ever, they seem to take the desire to self-express for granted now on social platforms."
While the selfie phenomenon is as popular as it is, it now has more intrinsic value with branded content.
Adidas' #Thisisme campaign is an exemplar.
The campaign encourages users to express themselves by posting a #thisisme# portrait on Weibo and WeChat, detailing what makes them so unique and posting images on how they wear adidas products.
"Smart brands would apply selfie marketing in a subtle way," Sun says.
"It makes total sense that users would be less willing to share hashtags which contain brand names as they may not want to help promote the brand."
The sports giant even came up with a branded selfie stick with creative agency AllRightsReserved, as part of the hashtag-driven campaign to beef up viral power.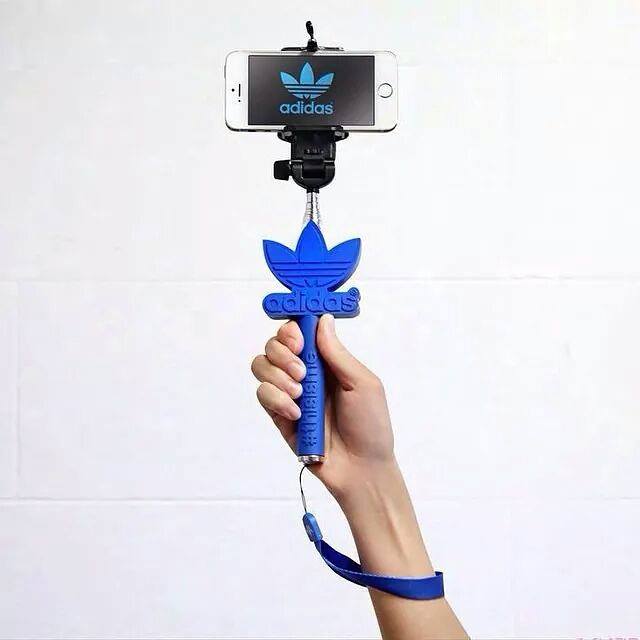 Brands now need to be extra smart in using hashtags as an incentive to drive users to share content, Sun suggests, and marketers need to have a full understanding of their brands' value so as to subtly link it to hashtag-driven campaigns.
He suggests three advantages where brands can benefit from selfie-driven campaigns.
More control on creativity
"Brands now need to be able to spot and seize a trending topic and make use of it," he says.
"In the future, brands can rely less on advertising agencies, but to leverage on consumers' interest in taking a selfie as a means to share branded content, and give them a free hand in creating their own story."
Better social engagement
Marketers scramble to social platforms to tighten relationships with consumers via causal tone and manner and interactive content.
But what's more effective is to let consumers be proactive in participating in brands' activities and implant the desire to share content from the brands proactively in their mindset, he said.
Simple execution
"In most cases, selfie-driven campaigns are easily executed. It doesn't require much planning and research investment in advance, while the key is the right topic and right timing."