Wake up, work, sleep, repeat. It is easy to get caught up in life's routines, especially in busy Singapore. In response, Zespri has launched a nationwide, through-the-line campaign that urges Singaporeans to break out of the mundane and seize every opportunity to live life.
As part of a larger integrated campaign spanning TV, OOH, print, shopper marketing and activation, independent hot-shop, The Secret Little Agency created a tiny 'routine' piñatas which were sent to media and influencers for them to literally 'break' their routines.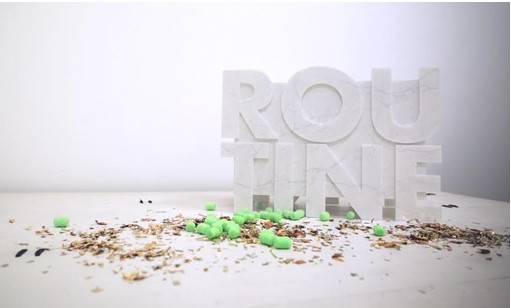 Print advertising placements included a clever TODAY newspaper cover buy which played with the media title's logo. Punnet leaflets were also included in Zespri Kiwifruit packaging as a reminder at point of purchase. The campaign culminated with a consumer activation at Mapletree Business City on 21 July.
"Zespri has become such a loved brand in Singapore and we are just thrilled to see so many Singaporeans engaging and being sporting across the different touchpoints of our campaign to really break their routines," said Kris Kam, managing partner at The Secret Little Agency.
The activation's centerpiece will be a physical manifestation of all the collected quotes through social media and digital. Consumers can knock down the physical structure to win more prizes that help you change up your routine.
TSLA is the lead creative agency for Zespri in Singapore working alongside Starcom and Loud who handle media, and regional creative duties for Zespri's 'Feel Alive' platform.