Are you ad folks looking for a personal assistant? Well here are some lessons from the Rich Silverstein handbook.
Silverstein, co-founder of advertising agency Goodby, Silverstein & Partners, posted an ad on Craigslist which read:
"Have you ever looked greatness in the eyes – and cried because it was so damn beautiful it hurt your feelings? If not, you should really get to know Rich Silverstein."
Here's the full ad: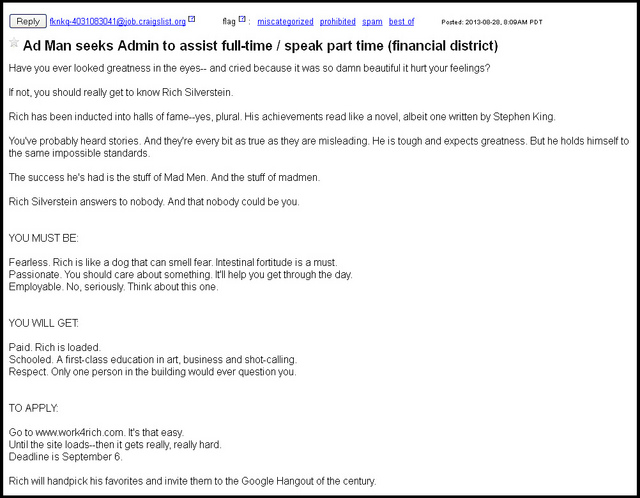 And if you are actually interested in applying and you do head down to www.work4rich.com, this is what you will see: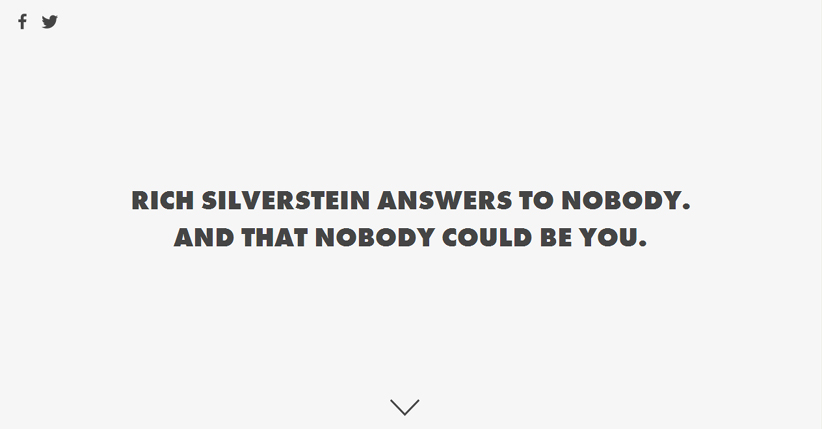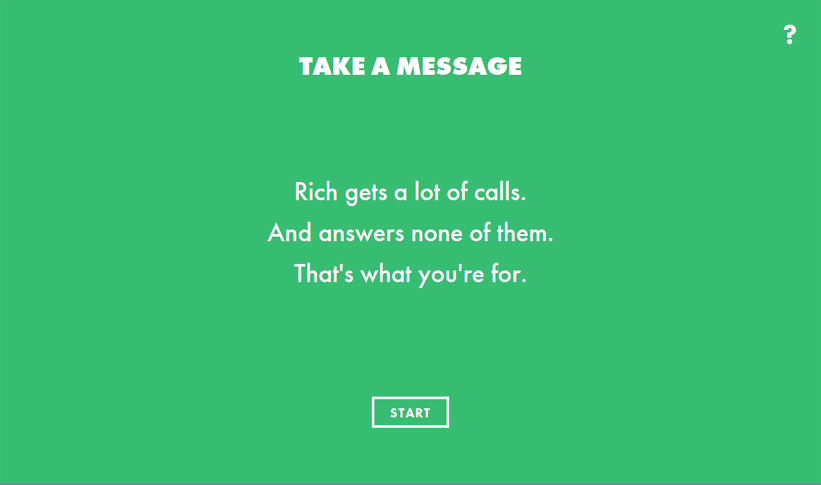 The ad also came with a warning that the famous (or infamous) Silverstein, responsible for the famous "Got Milk?" campaigns, won't be recruiting "a kill joy".
"The only person allowed to kill joy around here is Rich," it said.
To read more, click here.