Professional network LinkedIn has unveiled the most overused words on LinkedIn profiles of marketing professionals in Singapore.
This year's most overused buzzword by marketers in Singapore is the word "strategic", which replaced "creative' – the top word last year. The second most overused word for marketers was "leadership", which is the most common in Singapore overall. Meanwhile in third place is 'specialised', a new entrant and the number one most overused worldwide.
Here are some of the top 10 most overused on LinkedIn this year:
1. Strategic
2. Leadership
3. Specialised
4. Passionate
5. Creative
[caption id="attachment_164629" align="alignnone" width="398"]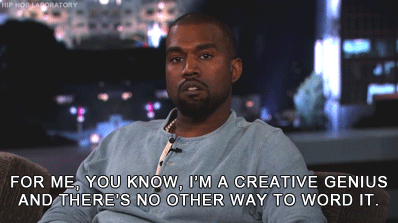 Source: tumblr.com[/caption]
6. Experienced
7. Expert
8. Focused
9. Innovative
10. Track record
"A strong, personal online brand is key to opening doors to opportunity as you look to start something new in the new year, whether it's a job or volunteering time to make a social impact. So, it's important to stand out from the crowd, while not under or over-selling yourself," Roger Pua, senior director, corporate communications for Asia Pacific, LinkedIn, said.
He added that it is definitely worthwhile to ensure achievements and skills are current and credibly reflected in a user's LinkedIn profile.
"While words may be an easier way to describe you, they may not be effective in bringing you to life as a professional - especially since everyone is using the same buzzwords," Pua explained.
To help marketers spruce up their profiles and increase their chances on the job market, LinkedIn has partnered with bestselling author Christopher Sandford. With over 25 years of experience as a biographer, he counts The Rolling Stones, Mick Jagger and Paul McCartney amongst personalities he has profiled.
"Too often we hide behind buzzwords which don't mean anything, whether out of a desire to keep things simple, or because we don't feel confident talking about our work accomplishments," Sandford said.
Here are some suggestions Sandford has made to help navigate the space.
Mind your language
As a professional's profile summary is one of the first things people look at, getting it right is paramount. To draw the reader in to find out more about an individual, it is important to start with something "punchy". This can be done through specific phrases, storytelling or even clever use of punctuation.
"Don't be afraid to lead with a short sentence, such as 'Music is my first love.' Above all, you should always keep your reader, or customer, firmly in mind," Sandford explained.
Be direct – do not speak in third person
Sandford cautioned against speaking in the third person when it comes to an individual's working life. Not only is speaking in third person impersonal, it would not draw the reader in.
"Take a professional tone and be assertive and direct when you're talking about your achievements, don't hide behind buzzwords or jargon. At the same time, don't shy away from adding some personality to your language – this is a great way to show your character," he added.
Make the most of your experience
Professionals should list out all their relevant previous roles and describe what they did in everyday language. This will help people understand the breadth of his/her "work story" and a complete profile would reflect a well-rounded person.
Show, don't just tell
Although language is important, showing real life examples of work is crucial as well. Instead of using buzzwords such as "strategic", Sandford said that marketing professionals should prove it by uploading presentations or projects that bring the trait to life.
"These are individual to you and help paint the picture of your special skills and unique background – whether that's an image from a launch of a big campaign or the blog you write in your spare time," he said.