Aspial Corporation's business director Wong Mei Wai (pictured) is leaving the company after close to three years. During her time there, she reported to president and CEO of Aspial Koh Wee Seng. Marketing has reached out to Aspial for more information on Wong's replacement.
In her previous role, Wong led the team at Lee Hwa Jewellery to embark on digital launches, including seamless consumer journeys from pre, in-store to post-store, to offer consumers with a more engaging experience. She also focused on loyalty marketing and reinforced Lee Hwa Jewellery's mental leadership by refreshing Destinee with its new Destinee Ring Promise collection, and collaborated with the National Museum for its 130th anniversary to launch a bespoke museum bangle. Additionally, Wong was responsible for the opening of German-jeweller Niessing's Southeast Asia flagship store in Singapore.
Previously, Wong was the head of marketing, Vietnam at Heineken for about three years, and head of commercial marketing for Asia Pacific Breweries Singapore for over two years. She also worked at Fraser & Neave as general manager, marketing, Asia Pacific for more than three years. Before that, Wong also helmed marketing related roles at Citi and Unilever.
Wong told Marketing that she is now invested in starting up her own consultancy named APAC Global Advisory (AGA), which will be headquartered in Singapore. The company aims to be a "change catalyst" to help prepare and transform companies to take them to the next stage of growth. This will be done through one of its three core pillars - Change Architects, Change Marketing and Change Services.
Change Architects, said Wong, represents the detailed and creative business design to meet key change challenges, building on the change and seeing it through. It involves areas such as business strategy and organisation model restructuring, new market entry and brand business mergers and acquisitions.
Meanwhile, the concept of Change Marketing focuses on portfolio and brand strategy planning and marketing, engaging Millennials and Gen Zs, innovation and digital, among others. Lastly, the idea of Change Services aims to deliver targeted talent management solution to support business leaders in navigating and embedding change in the organisation.
Wong added that the belief of starting up AGA is driven by the fact that any company can step into the next stage of growth if their business and brand health is in good shape.
"A change catalyst can be viewed as an external individual that comes in and speeds up the change process within an organisation while remaining objective," Wong said. She added that the concept of a Change Architect is where marketing and business leaders need that extra help to reflect (despite the daily demands that they are facing) in order to support the detailed design of change strategy, building it and seeing it through to execution"
According to Wong, AGA's logo is shaped like Greek alphabet Delta, which is also the universal symbol for change in science and mathematics. The logo comprises three triangles forming an upward thrust heading north, representing upward growth from the three core pillars of AGA that shape its core services.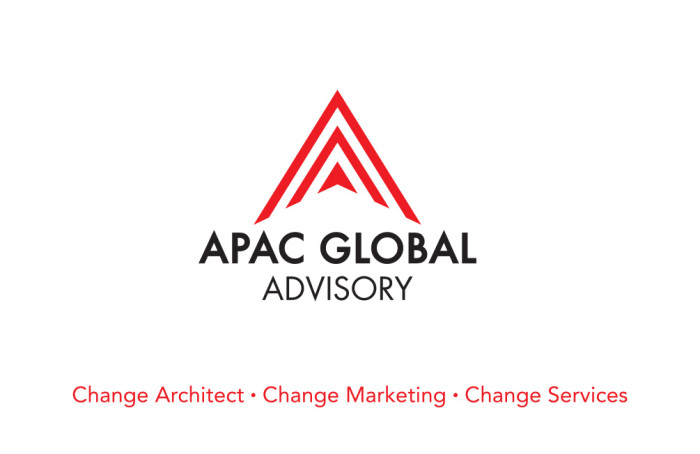 Designed to form an angular arch that captures an end-to-end tunnel, the logo reflects AGA's mission to be an end-to-end change architect in helping businesses stay relevant, be change receptive and sustainable in today's highly competitive business landscape. The colour red symbolises the company's operations in the pulse of Asia and its birth in Singapore.
Read also:
Singapore marketers and agency leads share their hopes for 2018
Is your jewellery marketing a cut above the rest?
Aspial marketer: How you can help drive decentralisation within your organisation
How to ensure your brand doesn't make a faux pas this National Day
How to play to your competitors' shortcomings