While several other markets struggle with empowering women in senior leadership, it looks like Malaysia is on the right track. (Read also Why the marketing industry needs more female leaders.)
Female bosses are on the rise, according to a study by specialist recruitment firm font. One has to simply look at the advertising agency scene to see the presence of strong female leads in agencies. For example, Michelle Achuthan of BBDO Malaysia, Lara Hussein of M&C Saatchi, Mazuin Zin of Mullen Lowe, Margaret Lim of Dentsu Aegis, Nicole Tan of JWT, Irene Wong of Grey Malaysia and Wong Piyee of Zenith Malaysia.
According to the study by font, which specialises in the creative, digital and marketing sectors, women continue to take on more leadership positions with almost half of the firms interviewed claiming they have more than 30% of senior positions occupied by women.
Also, in Malaysia, female employees are fast drawing equal salaries to their male counterparts, and many are finding a spot on the leadership bench. Similar to Singapore, women in Malaysia are more likely to have received a pay rise in the past 12 months than men.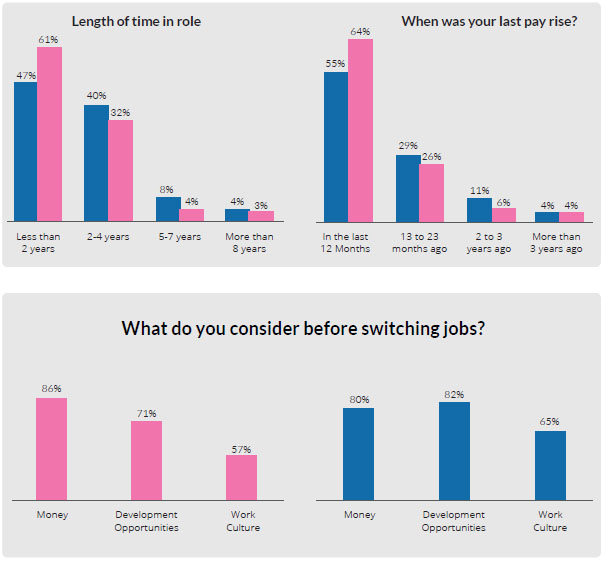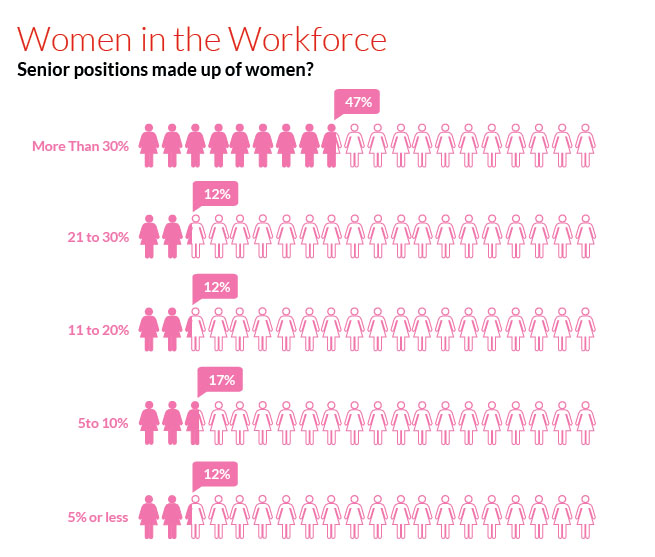 "We see this trend rising for 2015 and beyond, as Malaysia continues to strengthen its stance towards strategic diversity programmes, and the government strengthens its support for businesses to entice women back to the workforce," said Priya Bala, regional marketing director of font.
So why is this so?
Bala explained this could be because of the country's concerted diversity push, as the government aims for Malaysia to be considered a developed nation by 2020.
However, it could also be due to women jumping between roles more frequently than men, perhaps to shift to businesses with more flexible working hours and childcare facilities.
This is shown by the fact that more than 60% of women have been in their current role for less than two years. The study also states that money and professional development are two consistent factors affecting talent's decisions to stay or job hop.
What else are companies looking for?
Meanwhile, the job market in Malaysia is also looking positive for people with specialised skills in social media, search, analytics and developers, as well as for people who are integrated or hybrid, particularly at the mid-to-senior level.
This includes PR managers who have a strong grasp of digital and social media; project managers who face clients and lead business development; art directors and designers who are savvy with digital platforms; copywriters or content writers for multiple mediums, and marketing managers with digital capabilities.
Malaysian companies are adopting a neutral outlook to business in 2015. Nearly 42% think the industry will remain at a similar level, while almost a third are positive it will strengthen. Respondents are also confident about their company's growth, with 68% expecting permanent staff members to increase.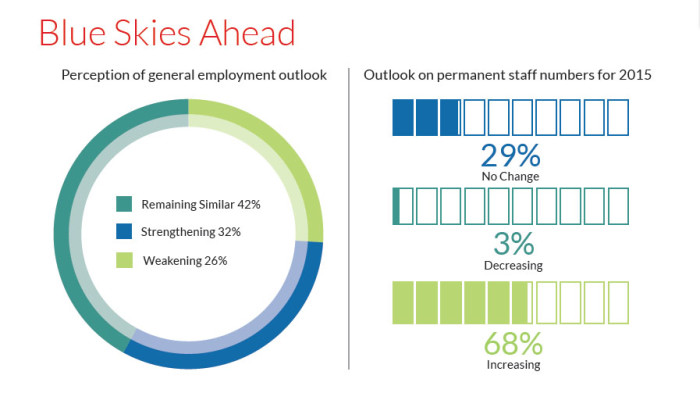 There is also a lot of crossover of talent from creative to media agencies and from media owners to media agencies, and vice versa.
The days of pure TV, radio or print have ended, and talent who are loyal to these traditional channels will soon find themselves becoming irrelevant. It is imperative for them to make the switch and embrace the digital era, said a note in the study.