While there are instances of brilliant low cost advertising (Read also: How low budget advertising works), this one certainly wasn't one of them.
The Advertising Standards Authority of Singapore has come down on a tuition agency for likening students taking GCE O and A Levels to the experience of being crushed under a 4-tonne truck.
Education Alive, a local tuition agency, had run a print ad titled: "Breaking news: Child trapped under 4 tonnes truck! [sic]". "Parents, if he were your child, what would you do to save him?", ran the copy.
It then asked "concerned parents" of children taking the GCE O- and A-Level examinations this year to be part of their child's success and had its founder posed with a thumbs up next to the ad.
[caption id="attachment_43043" align="alignnone" width="567"]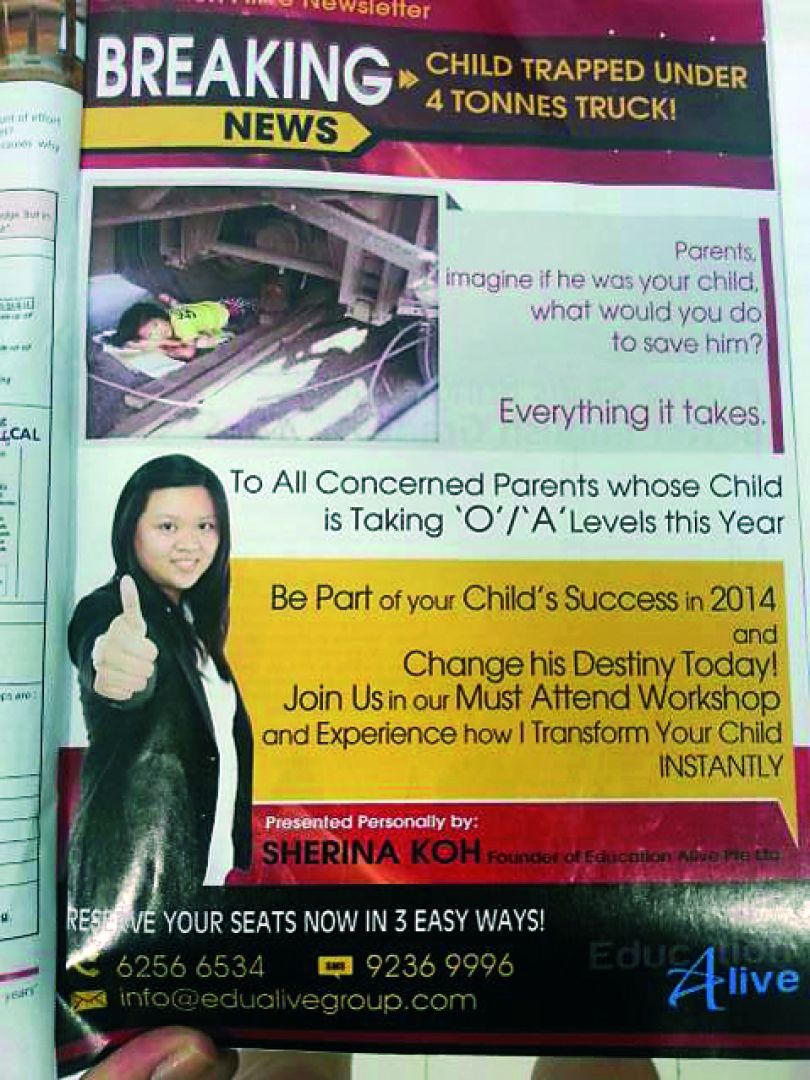 Photo from Today[/caption]
The incident was reported in Today. Associate Professor Tan Sze Wee, chairman of ASAS, told Today that the advertisement was "objectionable" and "not deemed as decent".
Founder Sherina Koh also told Today the ad was designed by a freelance designer in India whom she had found online, and said she was surprised by the controversy it had caused.
Unfortunately, parents were reported to be disgusted by the ad, according to the paper.
Was this one good argument for a brand to hire a creative agency? We certainly think so.