Ahead of our MobEx Awards in January next year, we asked some of our judges what they think the future of mobile marketing is. Here is what they had to say.
"The Next Big Thing in mobile marketing is the oldest app that everyone has on their phone but don't think about: SMS. A channel much beyond the reach via QR codes, NFCs or Bluetooth, SMS gets closer to the consumers. They are more apt to open text messages than emails and more likely to perform an action (e.g. redemption) on-the-go. Adding Rich Media elements (via MMS) will have more impact as a picture is worth a thousand words.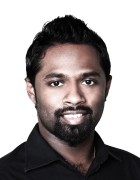 – Kabilen Sornum, head of digital marcomms & eCommerce, FJ Benjamin 
"One perspective on the 'next big thing' I have is on mobile customers' behaviour.
It is about acknowledging and building more seamless experiences for our customers as they traverse their connected devices – of which mobile is becoming a dominant component.  Being able to add location-based intelligence to the mix will add relevance, and it's not always going to be static – especially from an automotive point of view as the relationship between your car and your mobile device strengthens.
Summing up – it is to provide a better custom experience based on where someone is (and this could be dynamic i.e in a car), who they are with (physically or digitally) and relevant past behaviour across all their connected devices."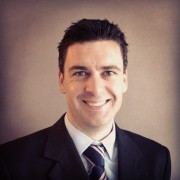 – Morgan Wilson Dilks, manager of digital marketing and PR, Toyota Motor Asia Pacific
"Much has been said about technology such as Near Field Communication (NFC), Augmented Reality (AR) and location-based marketing, but practically speaking, once we are able to easily track and attribute results to mobile marketing campaigns, (like what we do on desktop), we will be able to see exponential take-up in the mobile marketing space.
The next big thing I would say would be the ability to effectively target customers and drive revenue from all mobile channels, seamlessly integrating mobile, social and desktop from a commerce perspective."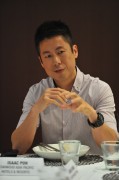 – Isaac Poh, associate director digital marketing – Asia Pacific, Starwood Hotels
"As the mobile marketing industry matures, it is increasingly challenging to pin-point the one new big trend for the years ahead. The beauty of mobile is that there is something for every marketer – from programmatic buying and in-app advertising to mobile video and location based advertising.
No matter what industry an advertiser operates in, mobile campaigns can be developed to suit their  goals and target audiences. In the years to come, I believe that mobile ad spends will continue to increase across the board and that the  industry will need to focus on improving mobile measurement in order to get the most out of their campaigns."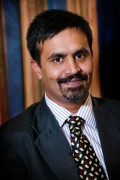 – Rohit Dadwal, managing director, Mobile Marketing Association Asia-Pacific
The Mobile Ex Awards 2014 takes place on 16 January at the Singapore Marriott Hotel.
Simply share with us your most ground-breaking campaign following the guidelines here, impress our judges, and stand a chance to bag Mob-Ex trophies across 24 categories.
Send in your entries before the entry submission closes on 18 November 2013.