Accenture recently released a survey titled CMOs: Time for digital transformation.
According to the survey, today's CMOs are so focused on leveraging digital channels they are missing the full potential of the broader digital playing field.
With the increasing pace of technology and device innovation, the survey states that one in four CMOs cite a lack of critical technology or tools as the chief barrier to digital integration. CMOs know a plethora of digital technologies to leverage. Their challenge, however, is to rally around the right ones for their business.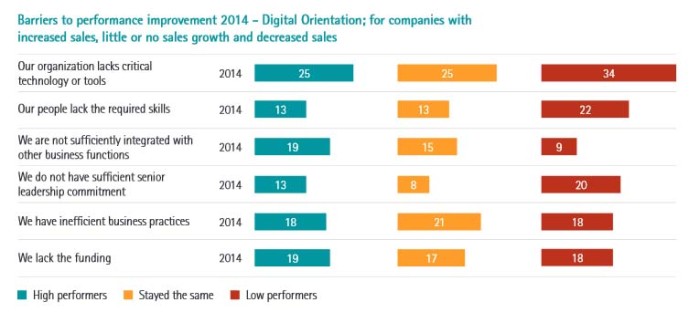 Also, despite 77% of marketers saying it is essential or very important to deliver an effective customer experience for their company, only 62% think they're doing a good job. While the customer experience is the No.1 recipient of investments among high-growth companies (at 69%), only one-third of high-growth companies report their online and offline analytic capabilities are completely integrated across all functions.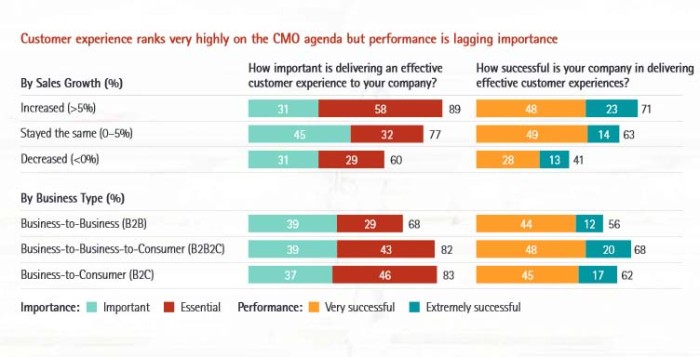 Rise of the CDO
With the influx of digital comes the birth of roles such as the chief digital officer (CDO). CDOs have recently emerged to fill the gap left in marketing and is a title the marketing industry will hear more and more as digital capabilities take hold.
According to the survey, CDOs are deeply committed to a digital vision. They act as a catalyst for digital transformation, and are individuals the CMO should work closely with to enable a cross-functional focus on customer experience. CDOs are concerned with every digital touch-point – where data is going and how it is used.
Therefore, according to Accenture, here's what a successful CMO should do:
Lead and transform the marketing role as a digital perspective transforms the enterprise.
Embrace the full omni-channel customer experience.
Integrate channels with real-time analytics and then act on the insights.
Invest in agile technologies and cloud-based services.
Reorient the marketing operating model and integrate new talent to harness digital innovation.
Meanwhile, here are some other fundamental areas of change you can expect if you are in the CMO role (or eyeing it).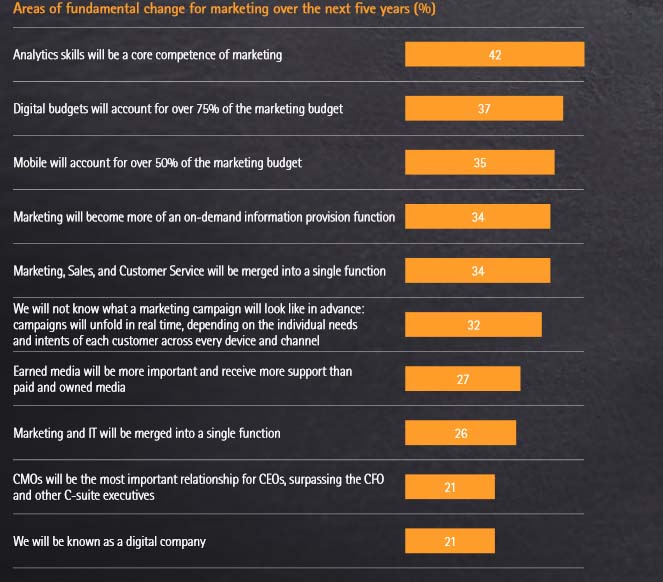 The survey results are based on the responses of 581 marketers across 11 countries and 10 industries.