What started out as a simple corporate post by Wendy's on Twitter has grown into an internet sensation. Last week, Wendy's tweeted that it uses fresh beef in its burger in a tongue-in-cheek manner.
It posted: "Our beef is way too cool to ever be frozen."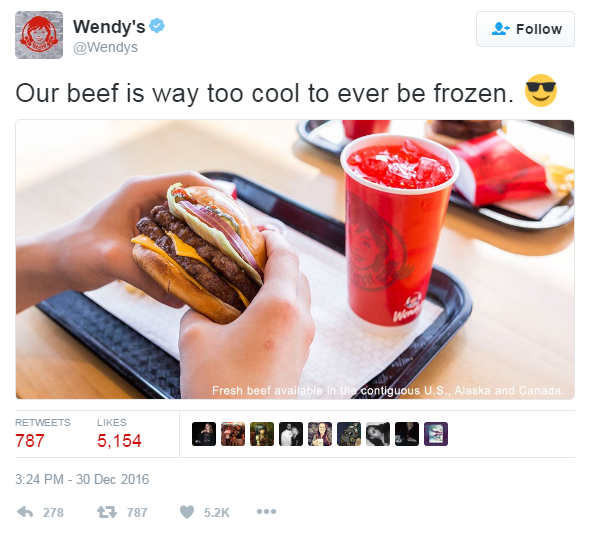 Quick to respond to this tweet was a user named Thuggy-D, who said:
"Your beef is frozen and we all know it. Y'all know that we laugh at your slogan 'fresh,never frozen'? Like you are really a joke"
This was followed by a series of replies which kept the Twitteratis entertained and engaged.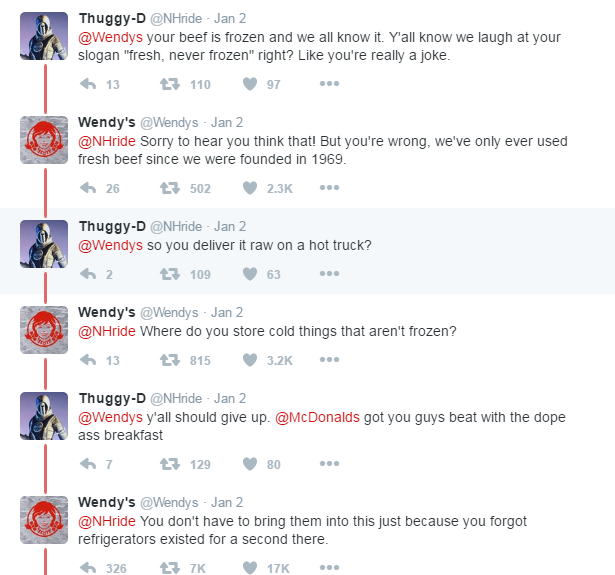 Ouch. Burn. Or rather, Brr.
However, Wendy's did admit that while it uses fresh beef in 49 US states and Canada, the company does not guarantee never frozen beef in Hawaii as it is 2,500 miles into the ocean.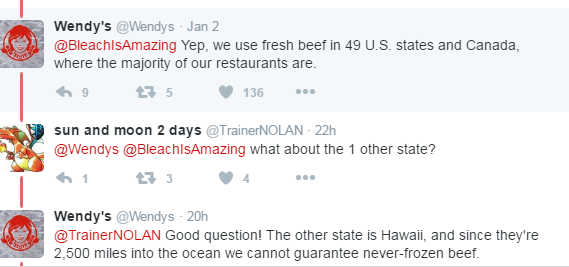 To the users' dismay, the beef sizzled out quickly. Just half an hour ago, a quick check by Marketing showed that Thuggy D has since put up a picture of a Wendy's meal. To which, Wendy's replied "Hey, you are alright man" with a fist bump emoticon.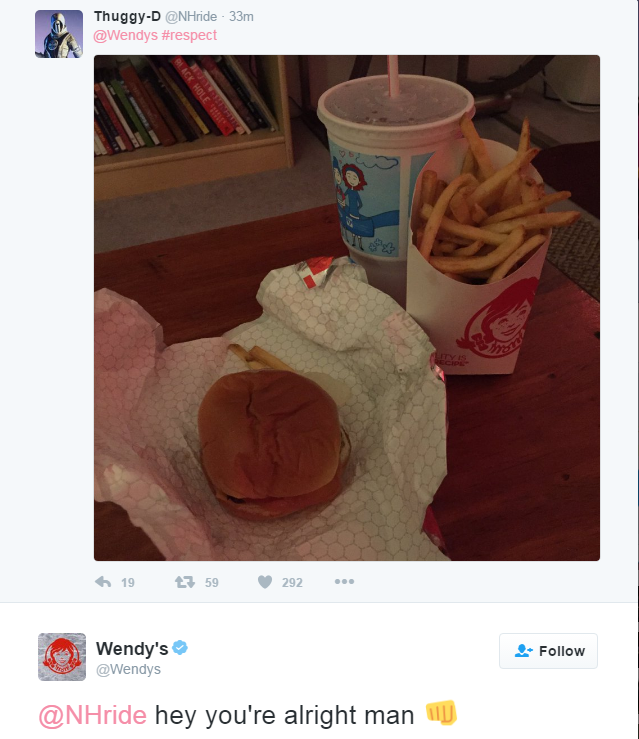 Aw, that's sweet. We do all appreciate a love story, don't we?
Well done Wendy's for not playing it safe.