Wearables such as smart watches and Google glass seem set to be the next big thing in the mobile world, but it is not yet clear how useful they will be for achieving marketing objectives.
Ricky Chu, CEO at Gravitas, is worried that marketers would only use wearable technology for one-off gimmicks, just like how some mobile technologies like mobile apps have been used in the past.
"It would be a shame to use wearables for just one or two marketing gimmicks.  It might only be used by early adopters, and once a competitor has used it as a gimmick, a brand might decide not to use it at all," he said.
"Wearables have more potential than that. You have to think about what it can be used in the long run to create more business."
He believes that creativity in mobile marketing lies in its execution and is driven by the ultimate aim of campaigns, rather than the simple addition of new kinds of technologies.
"The technology for creative mobile marketing has existed for many years.  Agencies have to be more brave and pitch things that they might expect the client to ban.  Doing business is important but do you have to give the client everything they want?" Chu said.
"As for the client's responsibility, they have to think more from the consumer's point of view – if I was the customer, would I take part in that? Because some mobile campaigns, no matter how sophisticated they are, very few people want to participate in them."
CEO of Green Tomato Sunny Kok begs to differ.
"It's no doubt that wearable technology will change businesses as we know it and their impact goes beyond gimmicky folly," he said.
"Wearable technology will benefit brands not on a campaign basis but as a new window and touch point to engage customers and empower brands to create new product lines or diversify their business offerings."
He cautions against marketers trapping themselves by the wearable technology hype, because the effort and investment required to educate and acquire customers using wearable technology will be too expensive for just one campaign.
Compared to wearable devices, the smartphone may seem to be getting old. Not for Koyi Wu, associate director at Airwave, who sees enormous potential for the increasingly big role that the smartphone plays in our lives by connecting with every day objects through apps.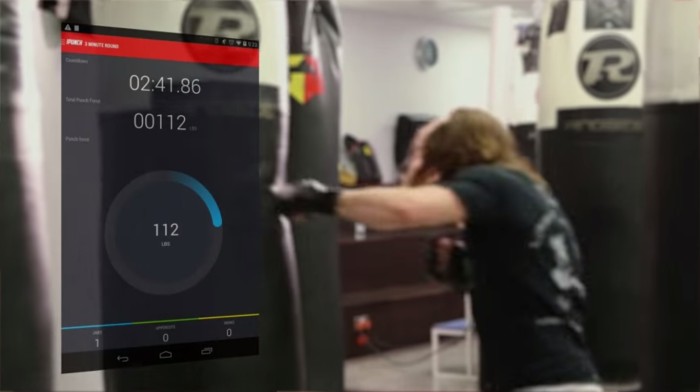 Photograph is courtesy of iPunch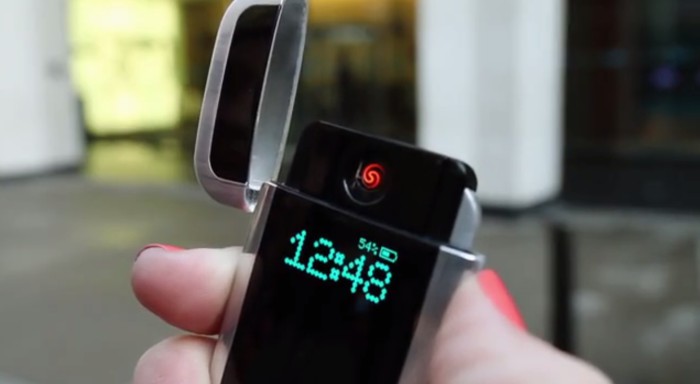 Photography is courtesy of Quitbit
"A mobile device hooked up to a lighter through an app can keep track of how many cigarettes you are allowed to smoke per day, if you are trying to quit smoking. Or it could be connected to boxing gloves to tell you how hard and fast you are throwing punches," she said.
"The smartphone will exceed its capacity as just a device and that's the future we are looking at."
[Top Image]: Shutterstock