Watson's Drink HK apologised on its Facebook page yesterday for "sharing a post, then deleting part of it and some of the comments" after it met with backlash on the internet.
The Facebook post was part of Watson's Drink's recent initiatives to promote its Natural Sports Drink. In an attempt to highlight the purified water, the brand started launching social media posts to ask netizens to talk about "bad things" (in reference to impurities) they've seen in daily lives.
One post it launched on Wednesday tapped into a risky topic - who earns the higher priority to sit on public transportation - and asked netizens to share their experiences.
"Some people sleep no earlier or later. They pretend that they are sleeping exactly the time when people are in need of their seats," the post by Watson's said.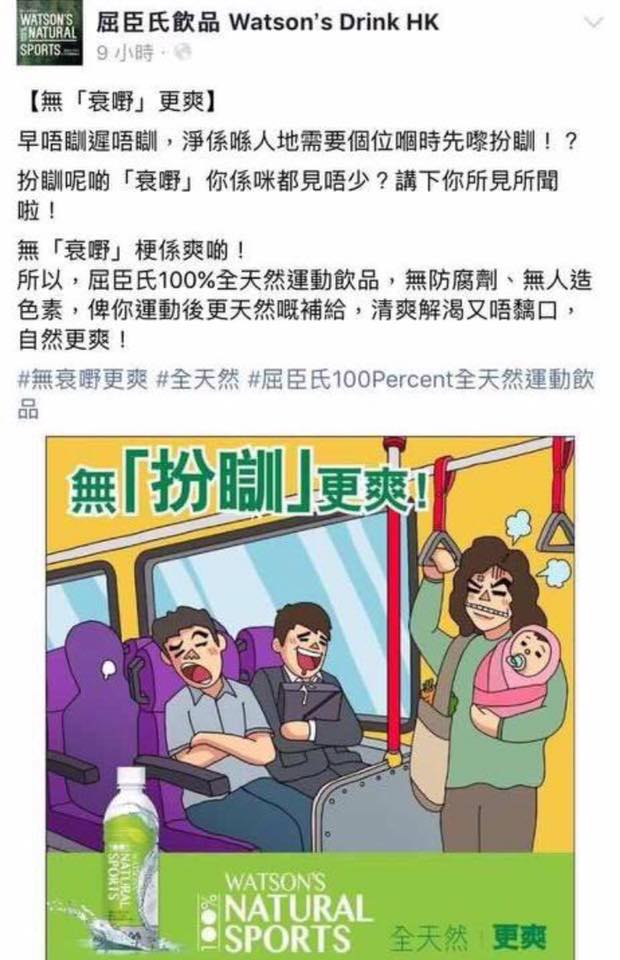 The post almost instantly drew criticism on Facebook as it misrepresents people who have a legitimate need of the seats, but it was not until the brand started deleting negative comments under the posts that the outrage escalated.
"The more comments you delete, the more comments we write," said one of the dozens of netizens responding to the ordeal.
It was not until the brand apologised on Wednesday afternoon that social media started to cool down.