It's rare to go into a restaurant in Hong Kong and not see meat and dairy products on the menu.
To offer something for vegans and to promote the vegan lifestyle, Shara Ng, a publisher by day, founded the free bi-monthly bilingual magazine GoVeg which offers English and traditional Chinese content.
"This magazine brings together local communities, vegan groups and individuals worldwide and serve as a platform for sharing up-to-date information about the vegan lifestyle," Ng said.
She leads a team of 10 volunteers located in Hong Kong and abroad.
The first issue of the magazine came out in March, with 52 pages and a circulation of 3,000 in print.  Almost 3,500 people have read the issue online.
The second issue is scheduled to be published in the last week of May.  Ng plans to print 10,000 magazines in July for an exhibition at the Hong Kong Convention and Exhibition Centre in August.
All of the magazine's adverts come from businesses that do not kill animals, such as vegan restaurants.
"We have enough budget for the magazine for at least a year.  Our magazine is funded by print and online ads," said Ng.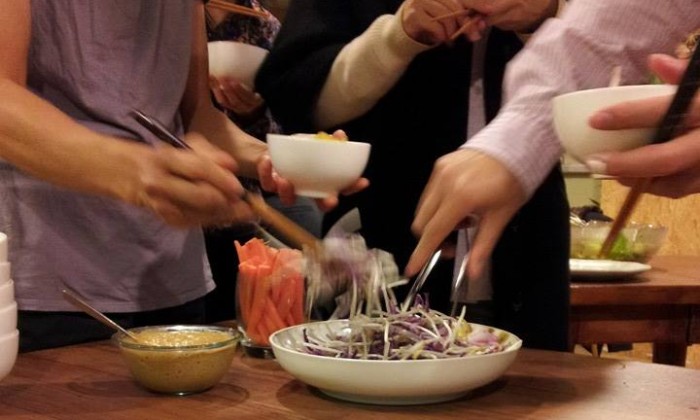 "We are also using free resources shared by groups and communities locally and overseas, such as an internal knowledge portal, social media marketing and internal communications within vegan groups and communities," added Ng.
Distribution points of the print magazine include vegan restaurants and food stores, and weekly events organized by the magazine's staff members.  Other subscribers include vegan and vegetarian business owners, and members of vegetarian organizations.
Ng said, "Vegetarians and vegans are tightly knitted groups that support each other. We have several meetup groups, social media groups and other health and vegan-related organizations that help us spread the word."