Riding the emoji trend, global fashion retailer C&A has joined hands with SMILEY to launch C&A X Smiley limited collection in China.
To celebrate the World Smile Day, the brand leverages smiling face emojis to redefine the meaning of every smile.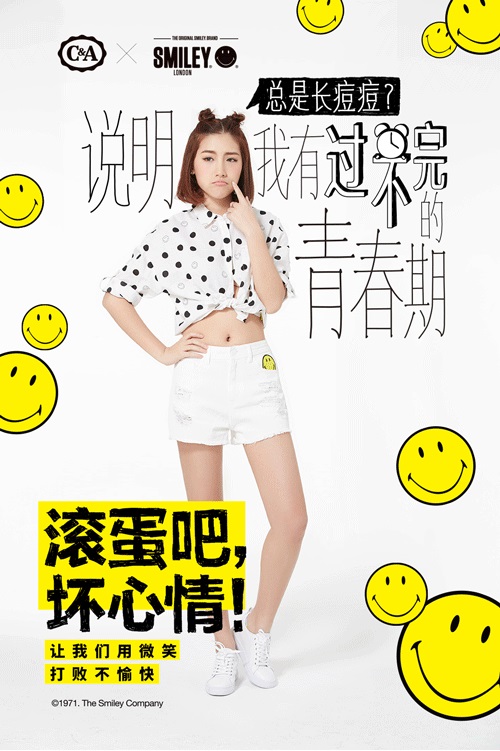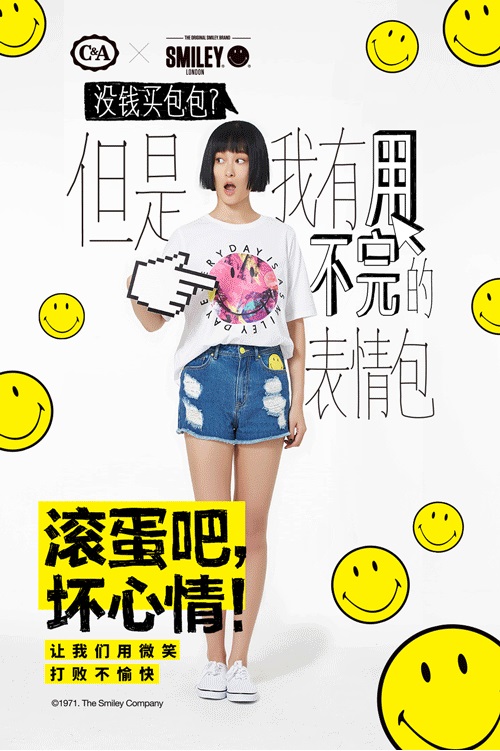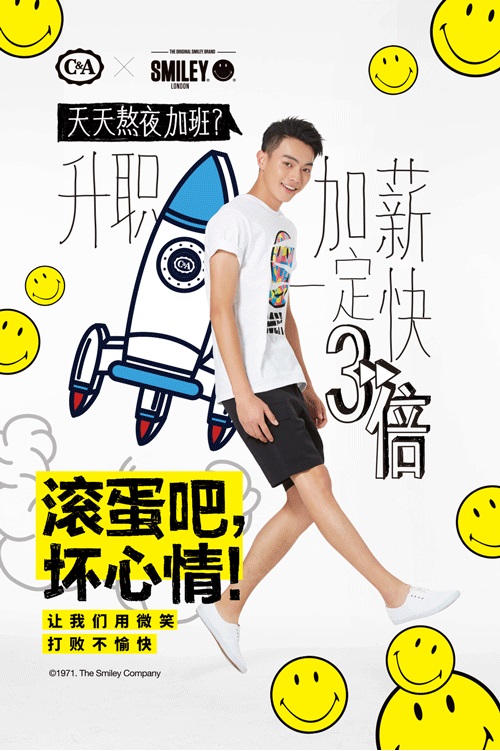 Dubbed "Go Away, Bad Mood", MRM//McCann has launched a customised digital campaign for the C&A Smile Week. WeChat users can upload their smiling photos via a H5 page to create personal emoji pack, inspiring and bringing joys to themselves and others as well as having a chance of winning SMILEY limited edition gifts and C&A vouchers.
Meanwhile, a giant "Smile Collection" installation was found outside C&A physical stores, using sensory camera to capture every smile which turns out to be the special smiling face emojis printed on SMILEY's co-branded limited edition products.
Credits:
Client: C&A
Campaign: "Go Away, Bad Mood" 2016
Agency: MRM//McCANN Shanghai
Creative Team: Guo Jia, Zhou Yue, Hou Yiyi, Shen Wei
Account Service Team: Fiona Zang, Susie Song and Hill Zhao