Two-thirds (67%) of brand marketers said media-buying firms should bear the primary responsibility for ensuring that brand reputation is not compromised by controversial, irrelevant or damaging ad placements.
Marketers are putting the onus on media-buying firms to ensure proper ad placement. Apart from media-buying firms, marketers also hold the digital ad networks (50%) and the digital media channels themselves (49%) responsible for securing brand safety and adjacency. The study by Dow Jones and CMO Council, titled "Brand protection from digital content infection" also found that marketers are less inclined to hold industry associations (17%) and media publishing groups (17%) responsible for resolving programmatic issues.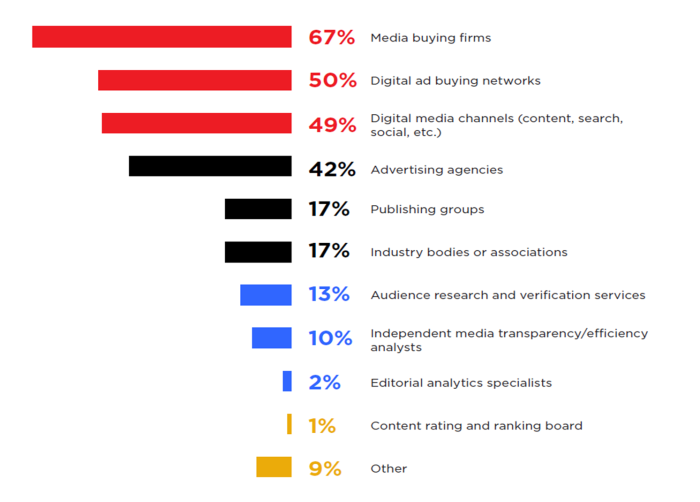 Marketers also continue having reservations about how negative ad placement could impact their brand reputation. A leading concern for more than half (52%) is social media risk and reputation management.
The report saw that ad fraud and website traffic verification were leading reasons why marketers were not utilising programmatic, and this concern extends to marketers who are using programmatic as well. For one-third of marketers, ad placement in inappropriate content channels is a significant fear around using programmatic, and many are taking steps to mitigate that risk as much as possible.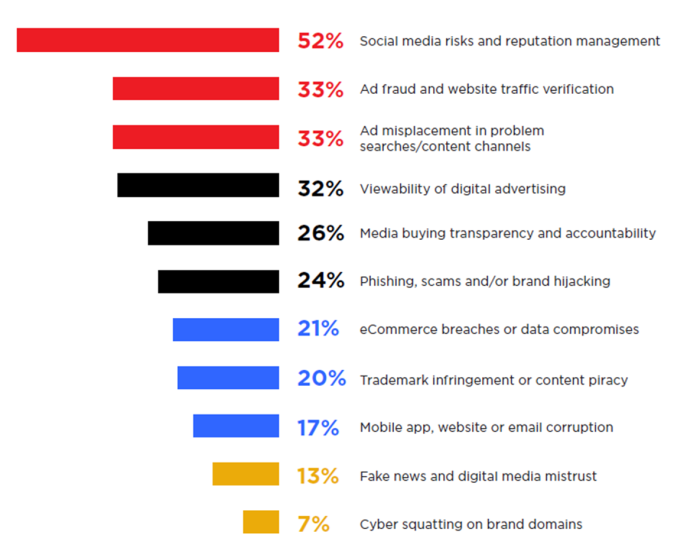 When crisis hits, it is important to act fast. However, only 37% of brand marketers surveyed said they already have a plan to pull advertising from digital channels due to the appearance of objectionable and offensive content alongside their advertisement.
Why the pressure on agency partners?
Marketers surveyed admitted that the pressure put on advertising agencies came from the fact that:
Some of the measures and metrics that marketers must rely on are flawed, making resolution and optimisation more difficult.
This leads to them applying more scrutiny and pressure on their advertising performance partners - specifically the media-buying agencies that represent their interests and the digital ad networks promising optimised results.
In fact, the top issues that marketers note about programmatic measures and metrics include:
Fragmented reports that fail to clearly define the impact of investments;
Not having clear reporting on metrics that are meaningful to reach and ROI;
Failure to deliver fast reports that allow measurement in real time;
Being overly reliant on agency resources to translate metrics into meaningful measurements for the business;
Being faced with untrusted and inaccurate data on placement, views and engagements.
The results above are making one thing clear:
There are a multitude of factors that must be aligned to ensure brand safety in the digital advertising environment.
However, brands themselves have the responsibility to outline their standards, and they must be clear about expectations with their advertising partners.
Lilian Tomovich, chief experience and marketing officer of MGM Resorts International said her team works tirelessly to manage their digital advertising ecosystem with a relentless focus on brand safety.
"The digital ecosystem is constantly evolving, and while new solutions are developed every day, so are potential new threats," Tomovich said. "We share the same concerns that many advertisers have when it comes to derogatory or offensive content. Our team is focused on having a world view, an eye into current events and an open mind so as to identify potential issues early and be in a position to have clearly articulated solutions in place."
The report added that it is important to establish the "trust that has been lost in the state of digital advertising today." This is especially prudent considering that globally, brands spent US$31 billion on social media advertising in 2016. According to eMarketer, digital advertising in the US alone will see double-digit growth from 2017 to 2021, with a forecast US$83 billion in 2017 increasing to more than US$129 billion by 2021.
[gallery link="file" ids="197792,197793"]
Tackling the problem internally
The main way that half of all brand marketers are taking steps to ensure the integrity of digital ad positioning is to develop guidelines for their agency and ad-buying networks. By clearly outlining their brand message, identity and associations across partner networks, these marketers hope to ensure that all relevant parties understand what may or may not be deemed appropriate.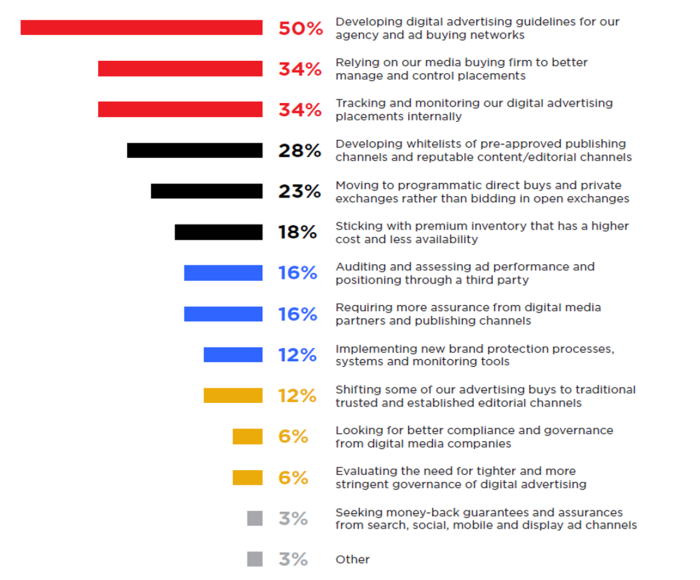 According to Mark Clowes, global head of advertising in AIG, the company has a "three-part setup" that involves making sure that the brand is policing the process; staying away from all blacklisted websites and "laying out expectations with partners and agencies; and verifying everything with [its] analytics partner."
"Proper ad safety requires a huge amount of cooperation and coordination with agency and media partners. Part of it is about establishing good communications and a fair and transparent reporting structure on where the ads are running and where the audiences for these ads are located, or how these are being built," he said.
According to Clowes, even at a low level of spend, companies are throwing off millions of impressions. It can be tough to track every impression, so AIG relies on their media partners, agencies and analytics partner to watch their impressions.
Lenovo CMO, David Roman added that it is also about having a tight articulation of the message and a tight control of how that message was distributed.
"We have implemented a number of tools around digital brand safety," he says. "We implement site lists where we do not want to appear and also identify safe sites, and that has really helped us to lower our threat levels."
Senior management more involved in digital marketing
It goes without saying that protecting one's brand in the digital world has become more crucial nowadays particularly with the increase in digital user engagement. In other key findings, when it comes to issues of brand security, the report found that - it is not just marketers who are paying attention, but management teams are also keeping an eye on brand integrity online.
Some 72% of respondents say advertising placement, programmatic buying results and metrics are concerns for management. This is hardly surprising when one considers that 43% of marketers admit that they have experienced some type of problem in how their advertising was viewed. Furthermore, 22% have specific examples of how their brand advertising was connected to compromising content or topics or was served to an incorrect or inappropriate audience.
The report also notes that digital trust is a C-suite issue where 72% of CMOs are facing pressure from management to secure brand trust and gain tighter ad controls. Meanwhile, 43% of them have already had reputation problems after a negative adjacency ad.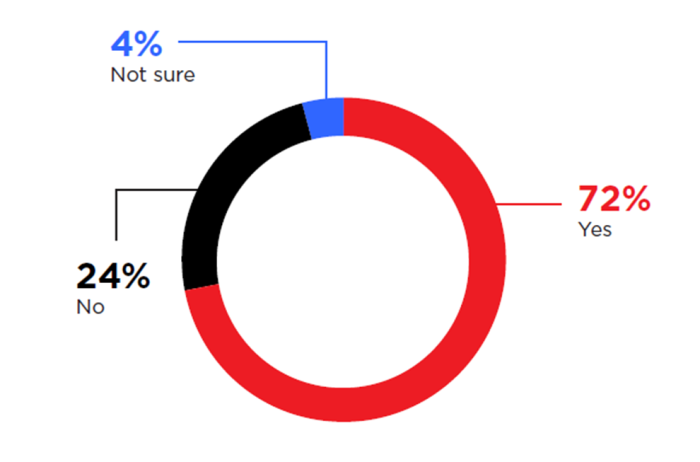 The report which surveyed more than 300 senior brand marketers - all of whom are investing in digital advertising - interviewed leading senior marketers and industry experts from brands including AIG, MGM Resorts, United Rentals, TUMI, Reebok, SAP, Morgan Stanley, Vera Bradley and Lenovo.